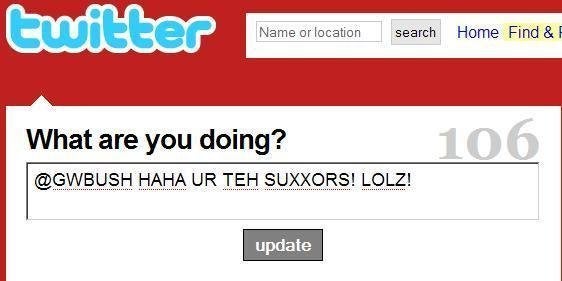 The story, in which writer Steven R. Hurst's reports that the Obama administration "is establishing a presidential task force to direct the restructuring of General Motors Corp. and Chrysler LLC" is a great reminder of a basic life lesson: "You don't have to be the leader of the free world to appoint an effective task force to reinvent yourself."
With record job losses and a flailing economy, how can a mere mortal survive these fickle tempests and reinvent himself? Chances are, if the car companies can't go it alone, you probably can't either, and you don't have to. Just follow these easy steps:
1. Convene Your Own Advisory Board
"We are all stupid," wrote Mark Twain, "just on different subjects." So with that little nugget of wisdom to get you started, begin by asking yourself who the top 10 influencers in your life are and list them. Next reach out to each one individually in their medium of choice. Using easy networking tools like facebook, twitter, linkedin etc. can save time and energy as you rally your troops. Whatever the means used, ask each person on your list to be on your personal advisory board then schedule a meeting and start taking notes because the network knows what you don't know.
Social Media Week NY is a great example of this process in action. The idea, born of a group of friends in the digital media space went from concept to implementation in just 3 weeks, under the leadership of one man, Toby Daniels. Daniels, 32, had just left a high profile job at MintDigital, an online digital platform and was looking to reinvent himself as a digital strategist.
Reinventing your career path at a time when most are fighting to save theirs might seem incredibly naive but where others remain paralyzed by the fear of change and uncertainty, Daniels began to connect the dots of his life and sow the seeds of opportunity. His first step was to convene an executive committee which consisted of academics like Jeremy Kagan- Strategy Consultant and Professor, Internet Marketing, Columbia Business School, as well as a bevy of forward thinking digital entrepreneurs like NUE: Agency's Jesse Kirshbaum, Mashable's Adam Hirsch and Tumblr's David Karp. (In full disclosure, Daniels even asked me to join his executive committee to celebrate 33 Million People in the Room, a book about leveraging social media to build social and cultural capital.)

2. Create a Vision and a Strategy Together
Remember that your preliminary advisory board meeting will set the tone for all other proceedings and needs to be more than just a meet and greet. It is the moment when you state your case about what you hope to accomplish and how each invited person fits into your vision. Share your goal and ask your advisory board to help you come up with a strategy complete with actionable items and time lines. Follow up online with a synopsis of your plan. Solicit invaluable feedback and implement tactical suggestions. If you don't know how, ask. That is what your advisory board is there for.
Getting back to the Social Media Week example, Daniels created a mission statement that we could all buy-in to: "SMW aims to create an open and inclusive environment offering a series of free events, including workshops and panel discussions, and a platform for individuals, group and companies to organize their own activities." Next, he suggested that our events would get far more press as part of a self-organized Social Media Week strategy than if we individually held stand alone events. Finally, he enlisted Tumblr to build the website. With all of the week's events listed in one place, a unified vision for SMW and how it might benefit the social media community, Daniels' idea had became far more concrete.

3. Aggregate Your Networks and Spread The Word
People are generally willing to be of assistance when they have a clear idea of what might be required of them to do so. Delegate one specific task for each person in the group to deliver by a defined date, based on their individual resources. As we saw with the SMW example, you can't know everything so get the most impact in terms of your time, influence and dollars by joining networks. These can be small networks of a few friends working together, or can even be the basis for new startups.
What started with Daniels' idea, an Executive Committee and a clearly communicated vision of what could be accomplished if we pooled our resources, grew within a matter of weeks into dozens of original and free community events supported by partnerships with NY based companies like Razorfish, Fleishman Hillard, Deep Focus, For Your Imagination and Brooklyn based Drop.io. These in turn attracted higher profile alliances with media outlets such as the New York Times and Wired Magazine hosting Social Media Week events in their offices.
Adapt or Fail
In building his own personal brand through the birth of Social Media Week NY, Daniels understood a fundamental truth in life as in business: In order to survive within a social context, we must adapt or fail.
Daniel's story could easily have been summarized as follows: He came, he lost and if novelist F. Scott Fitzgerald is to be believed, the story ends there. "There are no second acts in American lives." In Fitzgerald's era, if something went wrong in a person's chosen career, there was no second chance to start it over again. These days, second acts can and do happen. After all, just ask Britney Spears, the US auto industry and Toby Daniels.