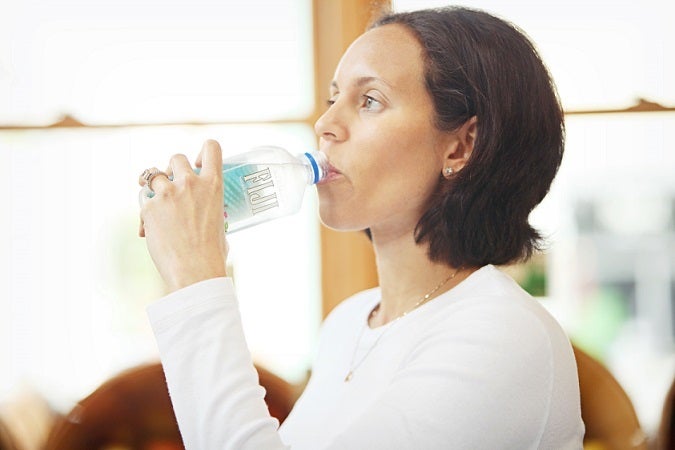 Picture this- I've had a busy week with work, kids, and traveling hubby and finally find a moment to relax. I just made my tea and I'm about to sit down on the couch to indulge in my soap opera while my little guy naps when my dog starts scooting his bottom across the floor; that means I have schedule a trip to the vet to take care of his bottom parts. A mom's to do list is never ends and that can be both mentally and physically draining! That is why incorporating ways to replenish your well is so important. Without taking the time to pause and fulfill some of your primal needs in a manner that feeds your soul, it's hard to keep moving forward.
Albert Einstein said "the definition of insanity is doing the same thing over and over again, but expecting different results." It's true and in motherhood you have no choice but to switch it up, be flexible, and be ready for whatever comes your way. However, all of that effort can be very depleting if you don't make self-care a part of your routine. Self-care is the one thing you can control in your day often filled with the unpredictable things. I've found the three most important ways to replenish my well are:
- Sleep is the most essential thing your body needs to function throughout the day. It affects how your brain functions, your emotional well-being, and your physical health. Aim for at least 7-8 hours at night. If you're not getting that we need to schedule a phone session! I've had great success helping my clients improve their sleep habits.
- Healthy food is essential to having an efficiently functioning body. I LOVE nutrition and can honestly say that there is nothing better for your health, mind, body, and soul than clean whole foods! That means:
Ingredients you can pronounce
Local, non-GMO, & organic
Avoiding processed foods as much as possible
Limited inflammatory foods like gluten, soy, & diary
When you are in doubt, shop the perimeter of the grocery store to avoid the prepackaged stuff in the aisles.
- I grew up under the "work hard play hard" philosophy where you get your work done first before having fun. I'm learning to subscribe to a different model where I incorporate play and having fun into my day regardless of my workload. I am a happier and more productive when I do this. Play can be a game with my kids, walking my dog, going to the gym, watching a show with my hubby. Whatever brings me joy, laughs, and lots of smiles! Yours may be different but you've got to do it.
When I focus on incorporating these three things daily I'm more satisfied and somehow all the other little things like laundry still get done without utilizing my valuable time. That vibrant feeling I get that I can do and accomplish anything means I've done the things necessary to replenishing my well and am ready for what's ahead. Are you? What are your tips and tricks to self-care?
Certified Holistic Health Coach and Founder
REAL LIFE. REAL NEWS. REAL VOICES.
Help us tell more of the stories that matter from voices that too often remain unheard.
This post was published on the now-closed HuffPost Contributor platform. Contributors control their own work and posted freely to our site. If you need to flag this entry as abusive,
send us an email
.