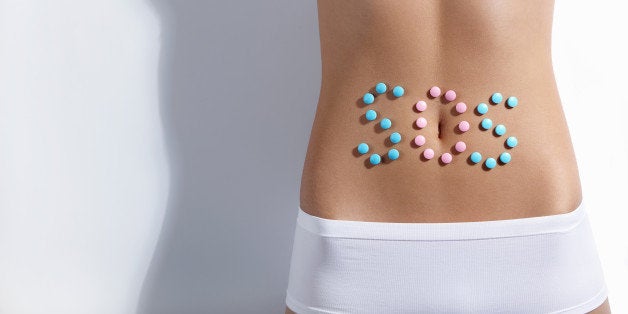 There was a time when women got really pumped about a new period tracking app, but the latest advancements in Aunt Flow technology are kicking these apps to the curb. Periods are bloody awful, but from re-useable underwear to connected cups women are starting to see light at the end of the tunnel - and this time the light is probably coming from their smartphones.
Period innovation is due for an update. In the 1930s, the tampon was invented by a man and to-date not much has changed. In 1969 pads shocked the world by adding an adhesive strip. Finally, building momentum through 2015, we're starting to see safer and smarter products that offer women alternatives to coping with a bloody mess and its side effects.
If menstruation is a gift from Mother Nature, these three gizmos are the gifts that keep on giving.
1. THINX: Stain and leak-resistant undies
THINX self-absorbing underwear have been developed to keep women dry throughout their period and can be washed after each wear. Each pair has four built-in layers designed to wick away moisture, fight bacteria with an "invisible silver treatment," absorb up to two tampons' worth of liquid, and prevent leaks, respectively.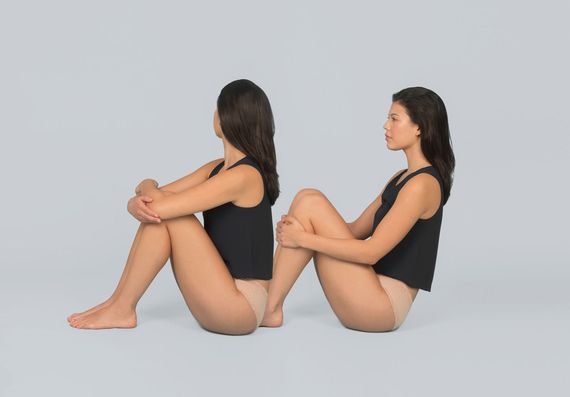 Sound gross? Yes, it does. According to the company and some brave early adopters, it truly doesn't feel like a) you're wearing a diaper b) you've leaked through your clothes or c) you're sitting in blood. At the very least, THINK eliminates the need for preventative panty liners, light tampons or the "ugly underwear" you wear when you're expecting a period and don't want to be surprised.
The creators of THINX have also teamed up with AFRIpads, an organization that provides washable, reusable pads to women in developing nations who don't have sanitary products. A pair starts at $24 and comes in various shapes and colors so you can pick what fits your style best.
2. LOONCUP: A smart menstrual cup
We've evolved from smart phones to smart watches, then smart homes to now smart menstrual cups. Yeah, the thing you shove in your hoo-hah to collect lady juices, spill them out, clean up and use again later. As wearable technology evolves there's one place we didn't expect it to go (or did we?) but it recently went there.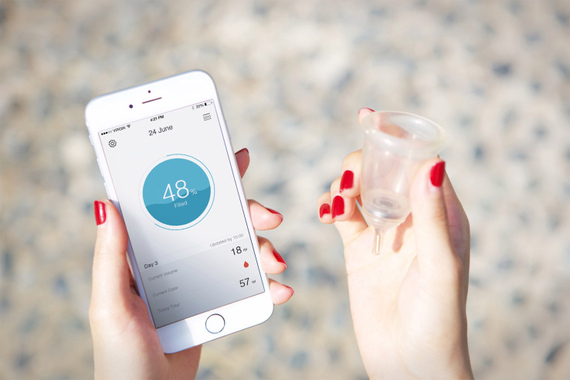 The LOONCUP is a connected menstrual cup that automatically checks your menstrual cycle, analyzes fluid color and volume, while also doing all the other things your regular cup, tampon or pads would do on their own. The company raised more than $160 thousand on Kickstarter to bring the Bluetooth-enabled cup to market. It's touted as safe because the sensor, battery and antenna are discreetly located in the stem of the cup, that is, the outside. Signals are as low and safe, so you don't have to worry about creating a radioactive disaster down under.
Bonus: The Company believes their medical-grade technology will soon be able to read menstruation for signs of anemia, diabetes and cholesterol. High five for good health.
3. Livia: Your cramps' saving grace
Dealing with spills, bloating and food cravings is already so uncomfortable, and the time of the month is only made worse with a woman's worst enemy: cramps. The pain can sometimes be so severe that women often call in sick to work or class, and stay in bed popping pain killers, waiting for them to kick in.
Livia, on the other hand, is a portable device that provides instant relief from cramps, and lasts up to 15 hours on a single charge, long after those pills wore off. The company has tapped into physiotherapy tech to block pain receptors through electrical pulses. All this science-talk means this is a game changer, especially during times when we are just not having it from Mother Nature.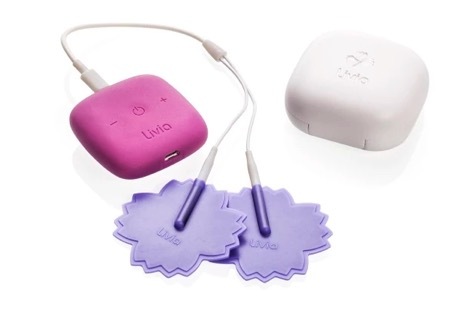 "With Livia, women everywhere can have a more comfortable period," said Livia's CEO Chen Nachum. "Especially with people looking into holistic alternatives for food, medicine, and other industries, Livia is the natural step to take in order to get relief from menstrual pain, especially for women whose cramps can really be debilitating."
Whether you're into these ideas or not, the introduction of products like these into the menstrual space means there will soon be bigger and better things to help you with that time of the month.
Popular in the Community