I have recently had the privilege of interviewing moms from all over the world, and have been absolutely blown away by the stories they have to share. One particular interviewee mentioned her mom as a key driving force behind her own success. She talks about her mom running a small but successful business as an entrepreneur, but also managing to balance her home commitments with her career.
She was there to pick her kids up from school, she was there for sporting events and important moments, she made time to prioritize their father -- going away on holiday with him without the kids -- and she made time for her girlfriends and herself. Sounds like an incredible woman to me. What an example to have!
Interestingly, I feel the need to focus on the part where this awesome mom takes the time to take care of herself. I know that I am so bad at this, as so many of us are! These days, it is so easy to constantly be on-line, available and connected to everything from your child's school class whatsapp group to the latest ping of a Facebook comment.
So, how do we learn to take time for ourselves without feeling guilty, knowing that it is possibly the most vital thing we can do for the health of our families, friendships, careers and every other area where we play such a vital role in the lives of others?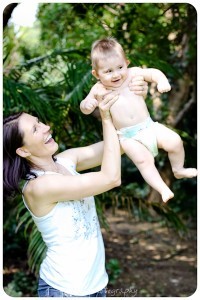 1. Figure out what energizes you.
I am a closet introvert. There you go -- I just came out! Whew! I love nothing more than being alone with a cup of tea and my thoughts, and preferably a journal to write them down in... maybe the true me is coming out more and more as I give in to my insatiable desire to write and write and write. Go Mamma go!
2. Do more of it.
I know it's hard but you just have to schedule time to do things that feed you. If you don't, no one will... in the words of our gorgeous April from South Carolina, "If you don't make a plan to feed all the different parts of yourself you are going to burn out real quick." Learn more about April's business here for more stories and insights from hundreds of working moms from around the world, sign up here!
3. Ditch the guilt.
Please know that YOU, and you alone, are core to the lives and happiness of so many others around you. You are precious and unique. You are irreplaceable. You are the only one that can play the role you play in so many peoples' lives. If you are depleted, it will rub off... and the reverse holds true too.
So, here's wishing you a very happy Mothers' Day this weekend! We hope you feel blessed and loved and cherished... because you are. Thank-you for everything you do. Really, thanks!
If you would like to hear more about the 100 Moms, 100 Days, 100 Ways Challenge, you can read more here or sign up to be kept abreast of the stories, insights, tips and tricks our interviews with Mums from around the world reveal!
REAL LIFE. REAL NEWS. REAL VOICES.
Help us tell more of the stories that matter from voices that too often remain unheard.