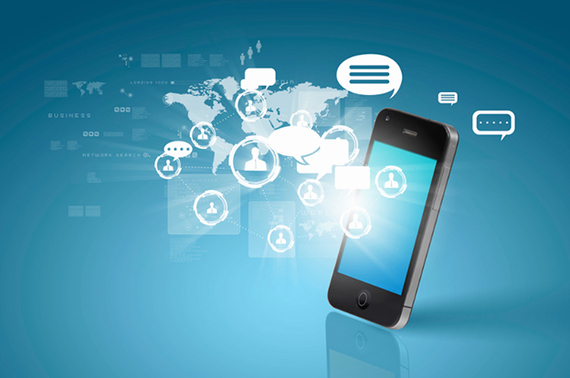 Online communication and marketing tactics are staples of modern business. With the onset of a new year, it is always exciting to look ahead at new trends that will enhance our digital return on investment. Use this easy checklist to ensure you win in 2015.
Online platforms are becoming more intuitive, providing a simpler user experience while simultaneously becoming more complex behind the scenes. Intricate algorithms can boggle the mind, so partnering with a highly skilled digital professional is imperative. Deferring to experts like Kristin Adams, founder of Socialie and former UFC digital strategist, can make the difference between a mediocre online strategy and a home run. Adams is revolutionizing the way brands and entrepreneurs leverage online marketing, through streamlined monitoring and messaging. Her team also recently launched Pindrop, a real-time social media listening tool designed to track important brand and keyword mentions, effectively cutting down on online noise while providing enhanced engagement opportunities.
Providing value online is no longer limited to simply offering informative content. To be truly successful, digital practitioners must also build relationships and cultivate a sense of community. Online retailer Zappos has integrated this approach into every aspect of their business model and it shows, however you don't need to be a billion-dollar organization to adopt this practice. Forbes #1 Social Media Power Influencer, Sean Gardner exemplifies this within his digital presence brilliantly. Taking a multi-pronged approach, explained in his new book, Social Media Success, Gardner details how to weave philanthropy, a sense of community and data analysis into your relationship-building efforts. Selling at every turn will only result in being ignored but consistent relationship building fuels impactful consumer and networking experiences.
According to Newswire, approximately 50 million Hispanics live in the U.S with an estimated purchasing power of one trillion dollars. Hispanic consumers are an underserved market with a higher than average household income and are heavily active within mobile e-commerce and social media platforms. Research also shows that Hispanics are more likely to download apps, chat, stream video, listen to music and play games than non-Hispanics, according to Ad Age. Look for an increase in ad agency dollars as well as media and tech firms dedicating resources to this important audience. Those that choose not to, risk alienating a critical consumer base and falling behind in both online brand recognition and patronage.
Related
Popular in the Community