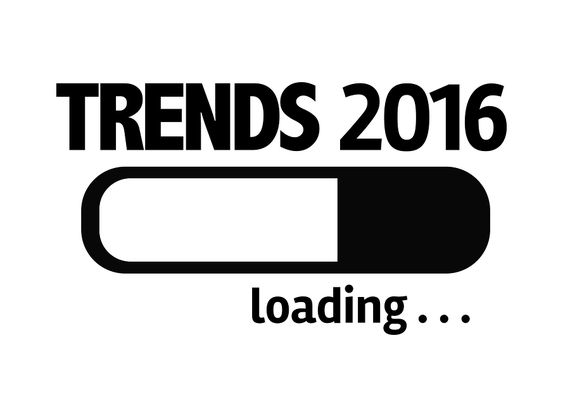 Over the past few years we have noticed many and varied trends that impact our workplace. Some of them already exist today, but their importance will grow and become commonplace in the year ahead.
In the past, trends were set by large multi-national organizations, but today many trends come out of small start-up organizations. But, at the same time, larger businesses are being threatened by disruption and need to more quickly adopt some of these trends.
So, what are some of these workplace trends that can significantly impact Fortune 500 companies, home offices, and all types of businesses? This article examines three of those trends.
Diversity and Inclusion Challenges
Business has been aware of diversity and inclusion for several years now. While they have been in the forefront of employers concerns, there are some new challenges forcing employers to review how they approach inclusivity.
Bersin by Deloitt published a survey of over 450 global organizations and found that those that implement diversity and inclusion policies actually perform better than those that don't. In fact, they found that cash flow per employee was 2.3 times higher over a three-year period.
"Now there's proof, a lot of proof, that being inclusive as a company does pay off; it makes you a better performing company," says Josh Bersin, principal and founder of Bersin by Deloitte. "It's moving out of HR and into a business-level issue, where CEOs are worried about it, and CEOs are setting targets, and CEOs are looking at things like unconscious bias training and holding themselves accountable."
If you still doubt that diversity and inclusion are hot topics and challenges, check out this article on how Facebook handles their recruitment challenges. According to the authors of the article, "Tech companies are beginning to realize that in addition to just being the right thing to do, a diverse staff pays big dividends." A recent McKinsey report found that ethnically diverse companies are 35% more likely to have financial returns above their industry medians. Diversity is probably a competitive differentiator that shifts market share toward more diverse companies over time. Surely, a point worth considering.
Changing Employee Classifications
The news reports have been filled with speculation of when the new regulations regarding overtime and employee classification will go into effect. In case you have not noticed, the Department of Labor (DOL) published regulations last year that will increase the threshold salary for exempt employees from $23,660 annually to $50,440. While the public comment period is closed, the DOL has not yet indicated when it will adopt the new regulations.
The proposed change is going to affect basic business operations, particularly in retail and some service businesses. Many employees who are now classified as "managers" and exempt from overtime, will be misclassified based on their salary alone, not counting the duties test.
According to a 2014 Gallup poll, the average full-time employee in their sample of 1,271 worked 47 hours a week, almost an entire extra day at the office.
A trend worth keeping close watch upon in the next few months.
The Gig Economy
Closely related to the changing DOL regulations, is the increasing use of contingent freelance workers, consultants and independent contractors. The workforce is changing rapidly thanks to these "gig workers."
Whatis.com defines the gig economy as "...an environment in which temporary positions are common and organizations contract with independent workers for short-term engagements."
Your workforce is no longer only the people on your permanent payroll; there is a rich mix of temps, freelancers, consultants, interims and collaborators that contribute to business processes and outputs, and their needs and expectations also have to be satisfied; they are potential advocates or detractors, same as everyone else connected with the business.
A recent Randstad Sourceright 2015 Talent Trends Report also identified the rise of the gig worker as an emerging trend. More than one in three U.S. workers are freelancers and this number is expected to grow to 40 percent by 2020. They reported 47% of HR leaders are now factoring in independent contractors as part of their talent acquisition strategy.
There are a number of influences behind the rise in short-term jobs. For one, the workforce is increasingly mobile and work can more and more be done from almost anywhere--the job and location are no longer interdependent. Freelancers or independent contractors can select among temporary jobs and projects around the world, while employers can choose the best individuals for specific projects from a larger pool than that available in their immediate geographic area.
Increasingly companies are struggling to understand who and what their workforce is composed of and how to manage this diverse combination of worker types. HR Managers are faced with how, where and what is their workforce? How can they attract the best workers at optimal cost without jeopardizing the product or project? How can the company leverage smart technology to improve productivity and create meaningful and engaging work?
While there are no simple answers to these questions, it is critical that organizations understand and take control of the trend. Presidential Candidate Hillary Clinton recently said, "This on-demand, or so-called gig, economy is creating exciting economies and unleashing innovation. But it is also raising hard questions about workplace protections and what a good job will look like in the future."
Margaret Jacoby, SPHR, is the founder and president of MJ Management Solutions, a human resources consulting firm that provides small businesses with a wide range of virtual and onsite HR solutions to meet their immediate and long-term needs. From ensuring legal compliance to writing customized employee handbooks to conducting sexual harassment training, businesses depend on our expertise and cost-effective human resources services to help them thrive. This article first appeared on the MJ Management Solutions blog.
Calling all HuffPost superfans!
Sign up for membership to become a founding member and help shape HuffPost's next chapter