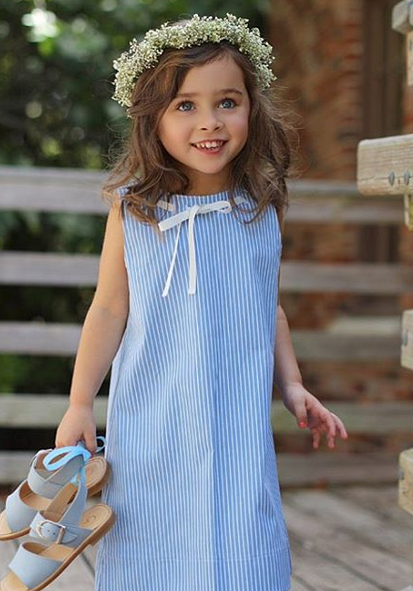 Overalls, bandanas, military jackets, flower crowns -- it may sound like we're talking about a fashion blogger's wardrobe, but in reality we're describing a 3-year-old's. But make no mistake, Ava isn't just any toddler. The Florida native has a better fashion sense than most women we know (and an Instagram account to prove it).
The tyke's feed, run by her parents, showcases her in oversized glasses, animal print vests and adorable topknots. And if it looks like this little girl knows how to pose, it's because she does. Ava is a child model who has worked with brands like Guess and Gusella.
It might be a few years before we see her on any major catwalks, but in the meantime we'll get our cuteness fill from her Instagram account.
Do you have a stylish kid with an Instagram account? Tell us about him/her at style@huffingtonpost.com for a chance to be featured.