She might not have been able to pronounce all the words, but that didn't stop this little taekwondo devotee from reciting an entire student creed with energy and enthusiasm as she pledged her dedication to the martial art.
According to the Yorkshire Evening Post, Sophie started learning taekwondo about a month ago, after being inspired by her 6-year-old brother who practices the martial art. The school says Sophie is their youngest student.
Ricky Lam, owner of the school, told the news outlet that he's been blown away by the child's enthusiasm.
"We're always trying to get the best out of our young people, but for a 3-year-old I've never seen this type of focus and dedication. Her attitude is fantastic," Lam said.
Related
Before You Go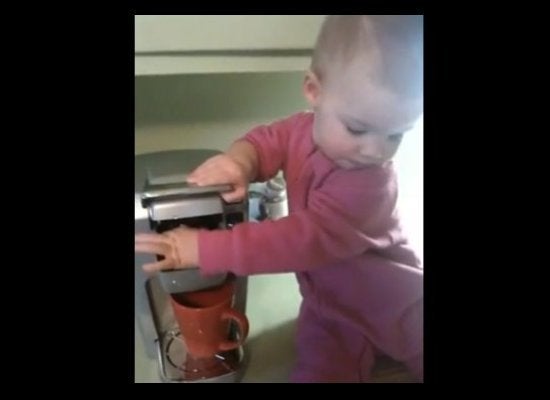 Kids Doing Adult Things