Instead of picking one of the outfits her parents chose for her for school picture day, 3-year-old Kaylieann Steinbach went for something a bit more super.
Kaylieann has always loved the characters Superman and Supergirl. Her dad, Austin Steinbach, told The Huffington Post that she has profound hearing loss and cannot hear the letter "S" so she calls them "Pooterman" and "Pootergirl."
With inspiration from her favorite characters, Kaylieann rejected the outfit options her parents gave her for school picture day and came up with a better idea.
"She walked up, looked over each of her choices, turned and said 'Pootergirl!'" Steinbach said. "And well, I couldn't argue with that answer."
Kaylieeann's school picture, which she took in September, turned out to be pretty heroic. She even brought her Superman action figure along for the fun. Steinbach said his daughter wears other costumes to her preschool as she channels her inner Spider-Man, Batman, Wonder Woman and Anna from "Frozen."
"Her school is amazing," he said. "They always love and look forward to 'the superhero of the day' or what she's picked out to wear."
Steinbach admits he's probably responsible for his daughter's love for superheroes. She cosplayed as Spider-Man at San Francisco Comic Con in September and currently can't decide if she wants to be Spider-Man, Supergirl or the Incredible Hulk for Halloween.
"Not sure if I'll have a decision made or not by then with those hard choices," Steinbach said. "Costumes are serious business, especially when candy is involved."
"The reaction and turnout from the deaf community is amazing," he said. "I still haven't been able to get through all the messages of support and kind words people have sent me. I could never have imagined how much her picture could have touched so many."
The proud dad said he plans on hanging Kaylieann's Supergirl photo on his "little picture wall" where he puts the rest of her school pictures. As for next year's pic, Steinbach knows he's set the bar high.
"I think this one is going to be hard to beat," he said.
Related
Before You Go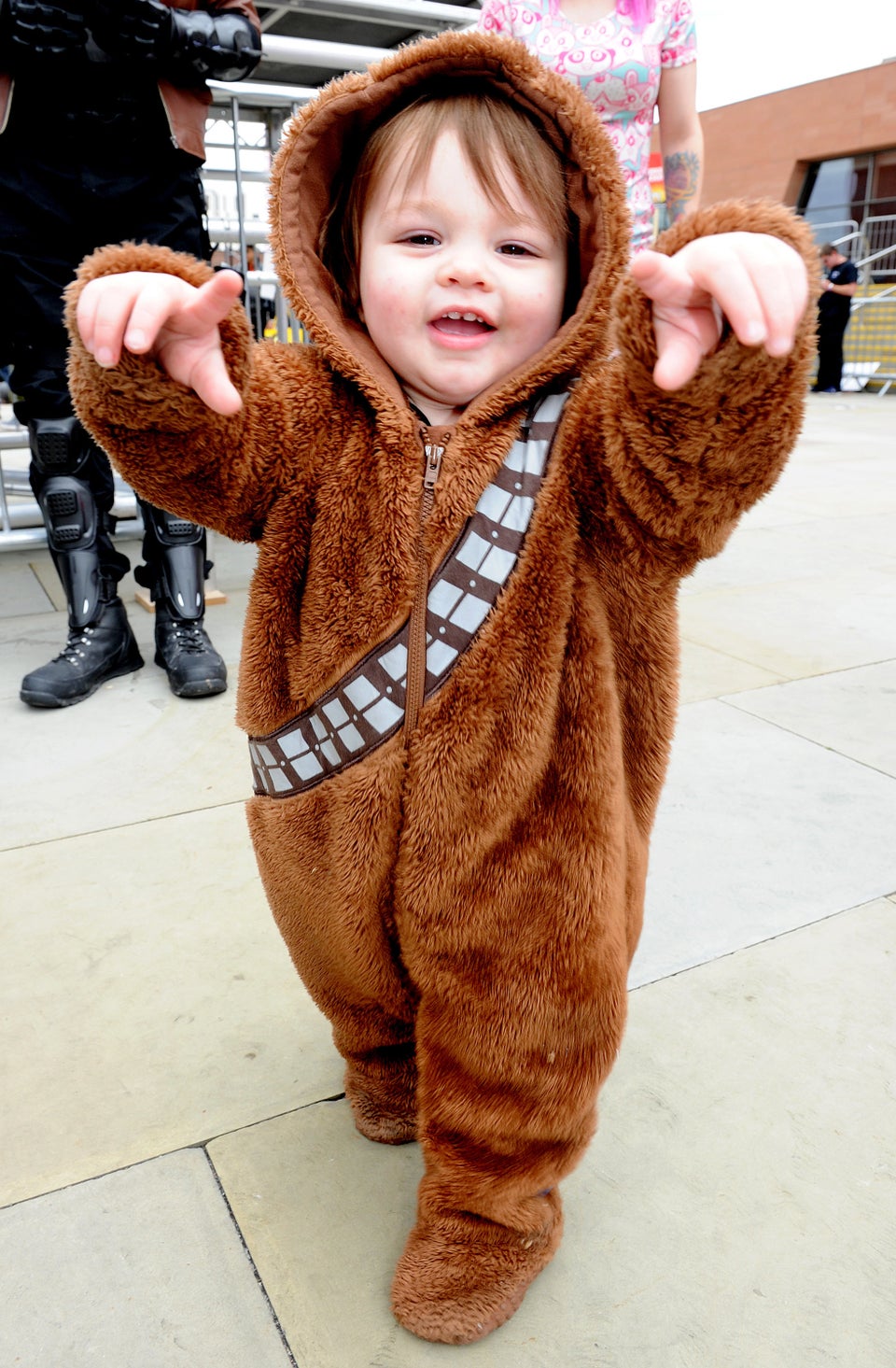 Cosplaying Kids At Comic Cons