One beautiful image from the photo shoot showed then 3-year-old Rylie, 6-year-old Rheann, and 4-year-old Ainsley in a supportive embrace. The emotional photo went viral, appearing on websites and social media accounts around the world.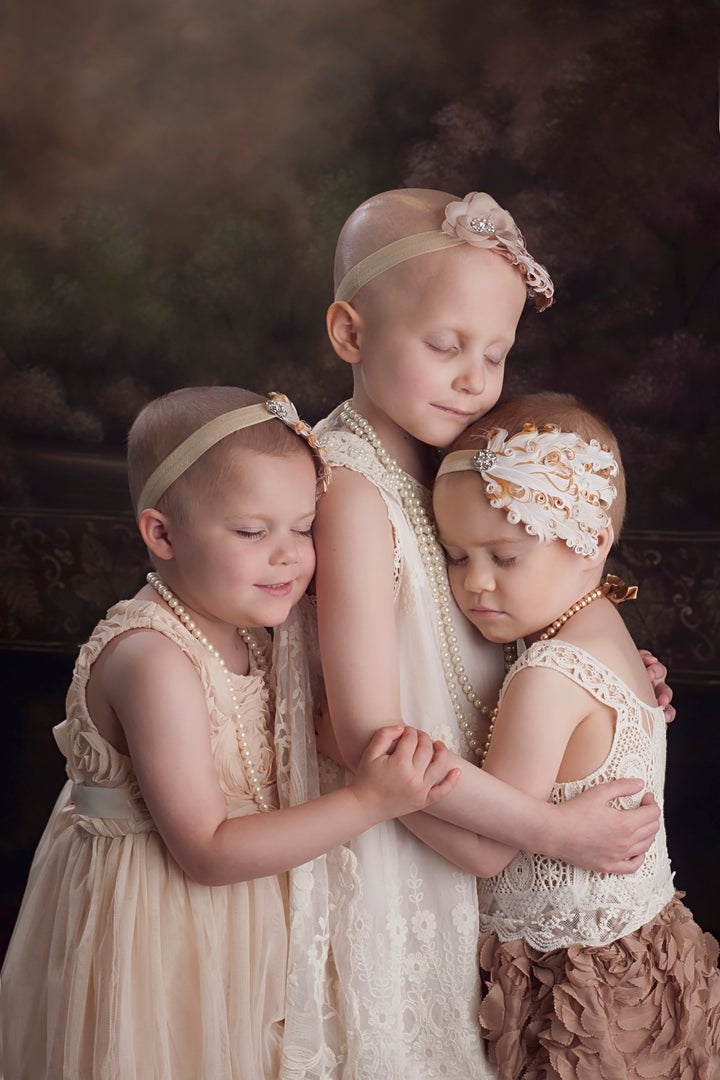 Taking the photo was a powerful experience for Scantling. "My stepdad was losing his fight with lung cancer, and I wanted to get to do something that spoke a thousand words that would draw emotion," she told The Huffington Post.
"I chose childhood cancer because I also have a friend who had lost her little boy to cancer a few years before that," she explained. "I put a post out on Facebook seeking little girls who were fighting cancer, and the portrait was born!"
Though the girls hadn't met before the day she took that photo, they became instant friends. Now, all three of them are cancer-free, and they reunite each year to take a new portrait together.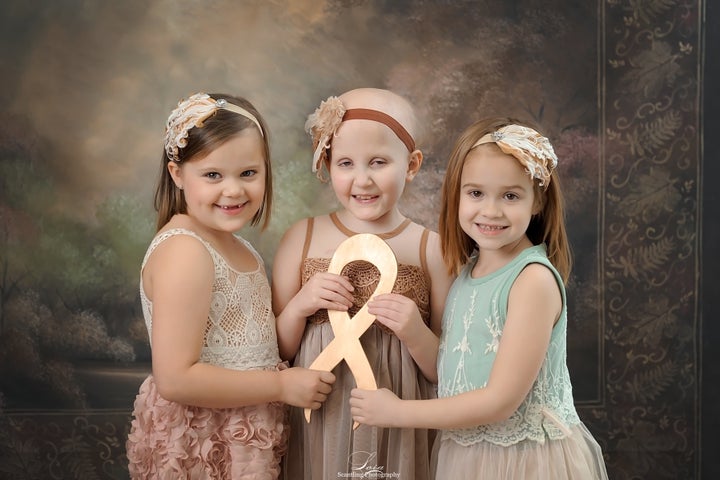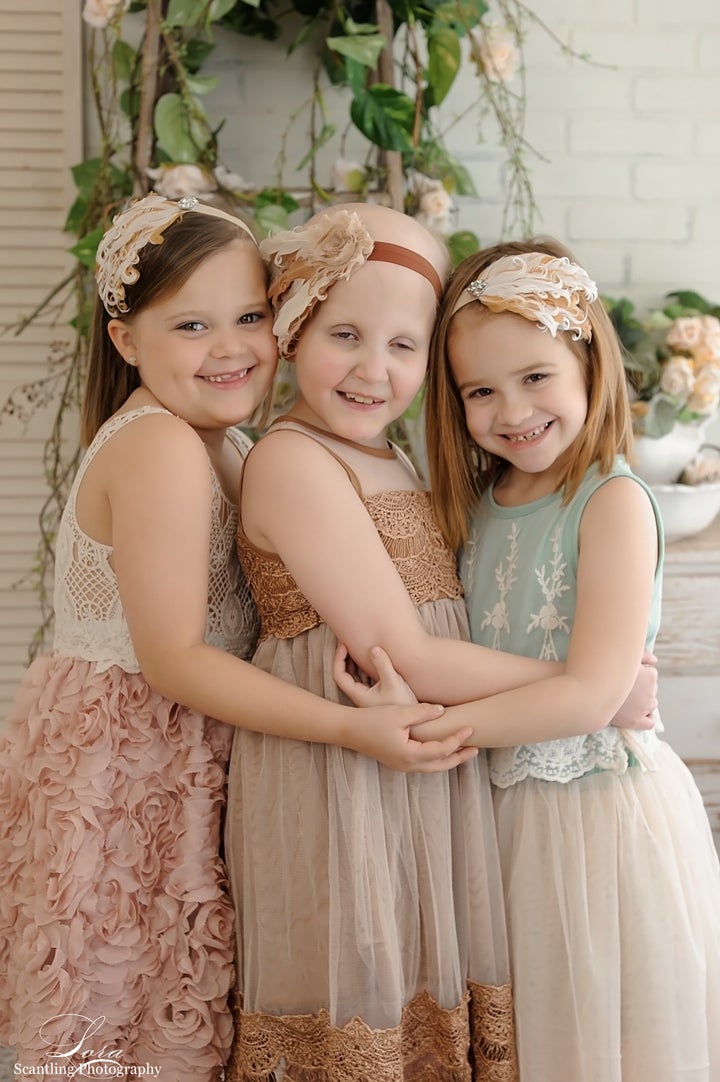 "This year really shows how much they have grown and how healthy they all look compared to past years!" Scantling told HuffPost.
In the photo, they have a gold ribbon, which represents childhood cancer awareness. They also took one posing in the same embrace. Past portraits have also shown them hugging and even holding the original portrait.
2016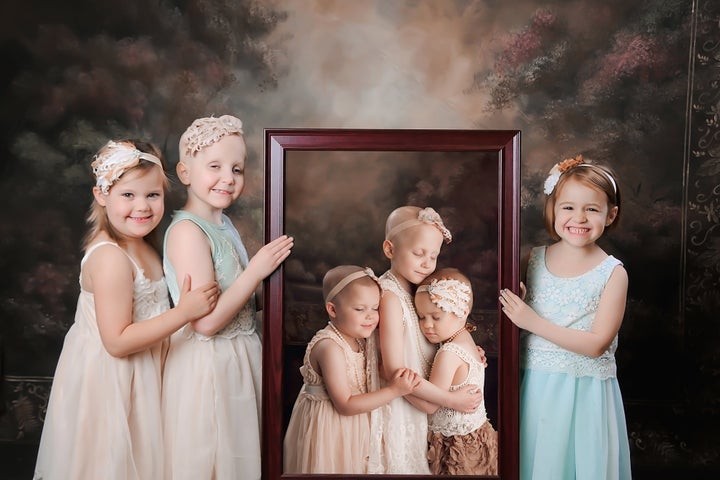 2015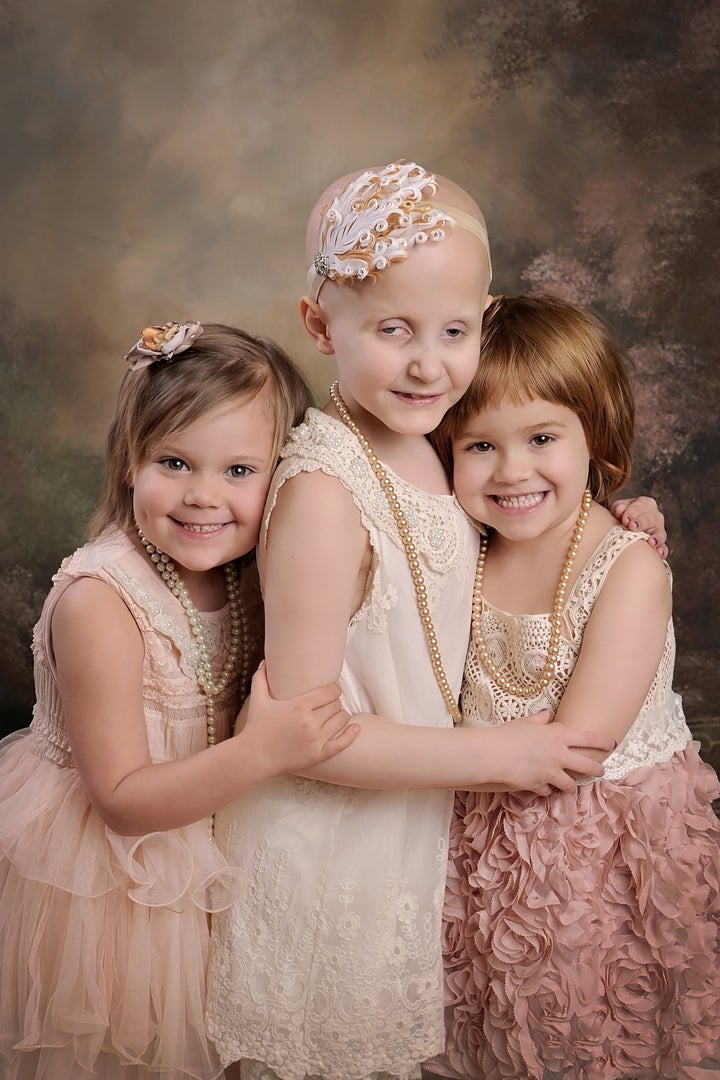 "We plan to do the portrait every single year for as long as the girls and the world want us to!" said Scantling.
The photographer said she and the families hope the girls can continue to inspire people and raise awareness around childhood cancer. "There needs to be more funding for childhood cancer so that they can update treatments," Scantling said, bemoaning the fact that only four percent of federal funding for cancer research is dedicated to pediatric cancers.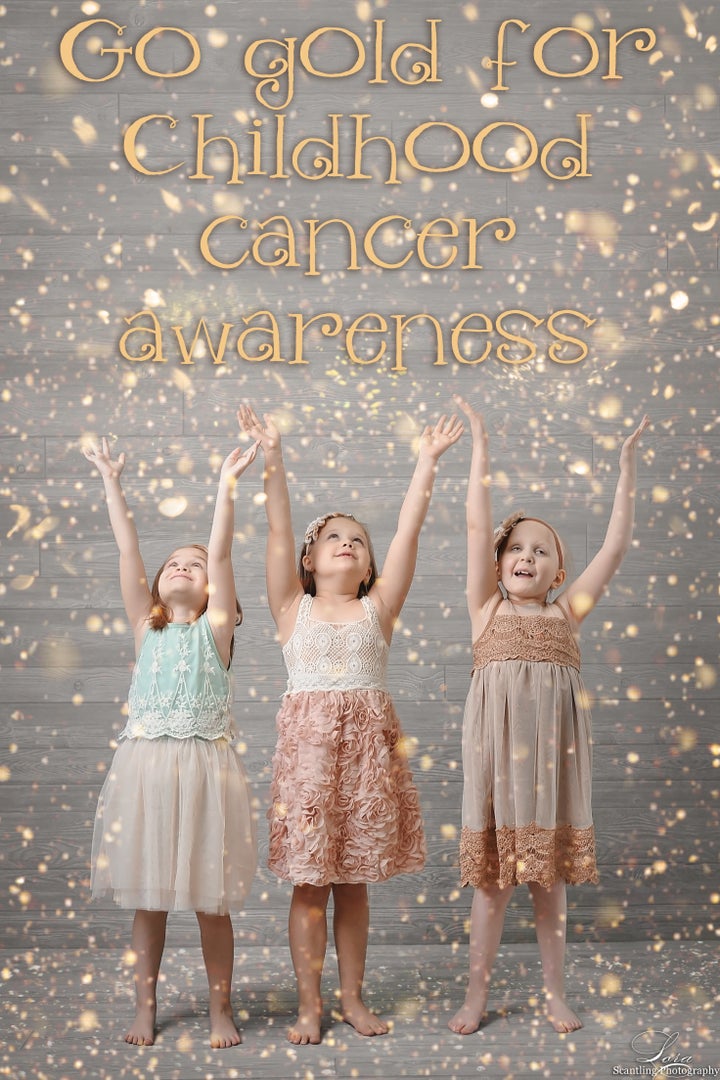 Scantling has enjoyed working with this trio. "The girls as a group are so amazing when they are together!" she told HuffPost. "They know what this portrait means to the world. They know they are making a difference."
She described Rheann as "sassy and sweet," Rylie as "shy and goofy" and Ainsley as "wild and silly, with the sweetest most tender voice!"
Though all the girls are cancer-free, Rheann still has some tangible traces of her disease. She cannot grow hair due to her earlier radiation treatment and will likely always have eyes that droop because of her brain tumor's location.
During the latest photo session, the three girls reflected on their cancer battles.
Rheann said, "Cancer is like a dragon," to which Ainsley responded, "Yeah, and chemo is the prince."
Added Rylie: "Cancer messed with the wrong princesses!"
Keep scrolling to see more of Scantling's photos of the girls over the past three years