"The food you eat is as important as the thoughts you think" - Louise Hay
What are the thoughts going through your head?
If you constantly tell yourself, "The cellulite on my legs is disgusting. I hate my stomach. Cooking dinner is so annoying"... you're never going to feel good about yourself or what you're doing.
According to Remez Sasson, creator of Success Consciousness, affirmations are sentences aimed to affect the conscious and the subconscious mind.
They motivate.
They keep the mind focused on the goal.
They influence the subconscious mind and activate its powers.
They change the way you think and behave
Positive statements make you feel positive, energetic and active, and therefore, put you in a better position to transform your inner and external worlds.
That being said, it's not about thinking fake thoughts just to be positive.
Rather, affirmations need to be believable in order for them to work. There is no point in thinking about affirmations that you can't truly grasp or conceive of.
So if it's hard for you to believe that, "I feel strong and healthy in my body" you can reframe it to, "I am frustrated by my eating habits, but I am learning to treat my body with respect. I am learning to do better".
They need to be honest phrases that capture where you're at, what you're learning to change and what you want to become.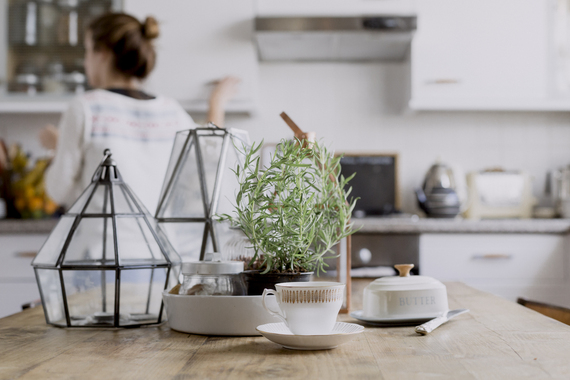 Here are 30 affirmations to help you make healthy food choices:
Planning healthy meals is a joy.
Hello, kitchen, you are my nourishment center. I appreciate you!
I have everything I need to help me prepare delicious, nutritious meals.
I am so grateful to be choosing food that supports my best health.
I can easily make a nutritious, delicious meal.
I love spending time in the kitchen!
I am worth the time and money I invest in my health.
I am so fortunate that I can choose healthy foods for my family.
My family loves to eat healthy food.
The kids love to try new foods.
I am learning new things that heal my body one step at a time.
I am willing to take this time to nurture myself.
I am so grateful for this wonderful food
I am well nourished in preparation for the day ahead of me
My body heals and strengthens with every bite I take.
My family gathers together with great joy and love.
I bless this food and my body with love.
I listen for when I am satisfied and full.
This food is healing me.
My taste buds are changing every day- I no longer crave foods that don't nourish me.
I am willing to slow down and take this time to nourish myself
I radiate confidence, beauty and grace
Every cell in my body vibrates good health
I love and respect my body
I choose health and wellness over restrictive diets and unpleasant workouts
I feel great when I take care of myself
I openly give and receive love
Every day I am become stronger and healthier
All that I need is within me
Every day is a new day filled with joy and health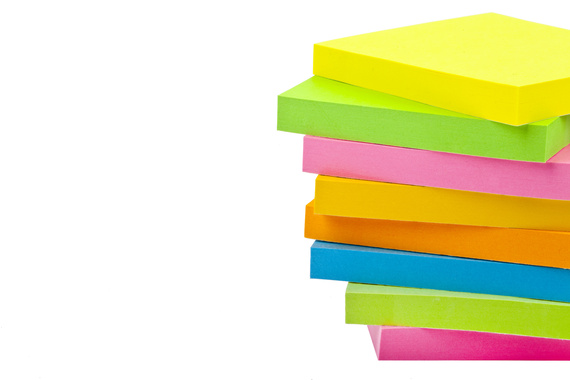 Grab five post it notes and write down five of these affirmations that resonate with you (or come up with your own).
Place them in random places around your house (on mirrors, in your sock drawer, your wallet, your utensil drawer, etc...) and get in the habit of saying them to yourself on a daily basis (either out loud or in your head).
Related