This is a modern dating experiment. One girl. Five dating sites. Hundreds of chats. Thirty days. Thirty dates. Eighteen guys. (?) boyfriend. To start at the beginning, click here -- or jump right in at date four below.
Dates 4 & 5/30: Match Nathan & OkCupid Owen*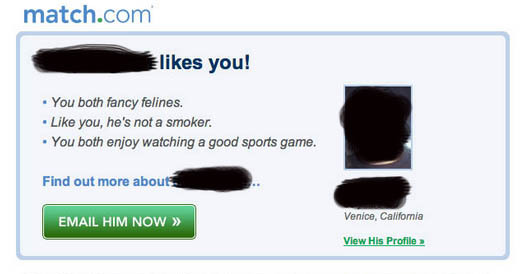 Match Nathan: Looking forward to tonight, Stacie! I'm glad that you don't mind that I'm 5'4".
Ok, looking at that text now, it doesn't seem so bad. At the time of receipt, that mediocre nugget of malarkey elicited a markedly angsty sigh/nostril flare/eye-roll. Because when I'm doing something I don't want to do, I turn into every mother's tween nightmare.
Why was I was going on a date I didn't want to go on? Because of the stupid rules I made for this stupid experiment. (Apparently my 24-hour break did little for my state of severe sleep deprivation.) Let me back up a bit.
I have to go on thirty dates in thirty days, with at least one originating from each of the five sites I selected - Match, eHarmony, JDate, OkCupid, and Tinder. So far I've got two Tinders and one OkCupid under my belt. Match was proving a bit difficult, the vast majority of its profiles and messages coming across as a little sad, a lot defensive, and sometimes even downright hostile.
"We'll see if you live up to you're (sic) profile." Or maybe we won't, sir. Maybe we won't.
So when Match Nathan opens with a polite inquiry about my Nebraska heritage, I immediately drop all standards and stick to a simple praise Jesus for purported sanity. Appearance-wise he's no John Krasinski, but again - those pesky, pesky rules:
RULE #3: SAY YES TO SOMEONE WHO IS CLEARLY NOT YOUR TYPE
Here goes nothin'. We agree upon a 5:30 p.m. Friday dinner at The Six in Culver City. Why are we dining with the octogenarians? Because I have another date set for that evening at 8 p.m. and I like to leave a sizeable space between man-related activities. (I actually have an entire weekend of double-headers ahead of me, due to a few upcoming scheduling conflicts/the need to squeeze some of these suckers in. Really hoping I come out alive. Definitely not putting any money on it.)
Match Nathan texts two days before our date.
Match Nathan texts the day before our date.
Match Nathan texts again the day of. All of them cheesy. All of them dad jokes. This is not going to end well.
Realizing my neuroses-fueled annoyance is one hundred percent unfair to this guy, I will myself to play nice. Even when a last-minute meeting is thrown on my schedule, because everything in LA is an emergency. Even when I'm stuck behind an accident on Olympic. Even when there is no parking and I am forced to stow my car about a mile away. And even when I arrive, sweating (er, glowing) and panting (albeit delicately), to a greeting of, "I was about to give up on you. There's no way it could have taken you that long to park."
The date's fine. We chat easily enough over mushroom tapenade pizza. MN seems like a genuinely nice guy - a business type with an appreciation -- though not quite a soul -- for the creative. He also reveals an appreciation for things of a fanboy nature, eagerly inquiring if I've ever thought about dressing up as Xena for Halloween.
It's my broad shoulders, isn't it.
Post-snacks, we hug it out goodbye and I sprint back to my car...to find it about to be towed. That super convenient spot only 1/26th of a marathon away from the restaurant happened to be located smack dab in front of a grass-covered driveway.
Irate Homeowner: Who would park like that??
Excellent question. Since the only logical answer is, this idiot with these two equally moronic thumbs, I decide to go with profuse apologies instead -- but close with a couple questions directed at the overseeing police officer. How was I supposed to know a driveway lay beneath all that green? And aren't driveways supposed to be level with the street?
Police Officer: It may be hard to see, but it's there, ma'am. And no, not necessarily in a densely populated city like this, ma'am.
Of course not. Not in a densely populated city like this. Ma'am.
IH calms down pretty quickly and removes the evidently incendiary note tucked beneath my windshield wiper.
IH: You're much sweeter than I expected you to be. You probably don't need to read that.
Is it weird that I'm just a little curious?
PO calls off the tow truck, sending me on my way with a simple $69 ticket. Excellent. This is what happens when you try to one-up Cupid. Message received, Arrow Boy. Hopefully I can put this entire situation behind me/pretend it all never happened.
MN: You are seriously beautiful and fun. Thanks for hanging with me! Can I interest you in some theater tickets next week?

RULE #6: NO BAILING ON A DATE OR A GUY UNLESS THERE IS A REALLY, REALLY, REALLY GOOD REASON
(Also, THEATER TICKETS. This sort of feels like a bribe. Then again, aren't most dates if you really sit down and think about it for a second?)
Me: I had so much fun! Thanks for a rollicking good time. And consider me interested!
If you're gonna say yes, you may as well do it with exclamation points.
I head out to Santa Monica for date two of the night. Remember OkCupid Owen from my first day on the site? We're finally getting drinks. I think it's safe to say he's not exactly getting the best version of me. I again have to park blocks away, this time in a creepy garage. We struggle to find a place to sit/or stand in Hotel Shangri La's rooftop bar as it is unsurprisingly overcrowded with some Silicon Beach happy-after-hours. OkC Owen is not quite as tall as he claimed to be, nor as charming as his messages. (The latter probably holds true for the both of us.) My overworked BlackBerry is almost as dead as my soul at this point, and I really just want to get back home to my Tempur-Pedic. Pretty sure he feels the same way. We clock in the requisite two hours, he politely walks me to my car, and we go our separate ways, never to speak again.
The best moment of my entire day? Realizing tomorrow's dates are both within walking distance of my home. I think I should make that happen more often. For everyone's sake.
Calling all HuffPost superfans!
Sign up for membership to become a founding member and help shape HuffPost's next chapter