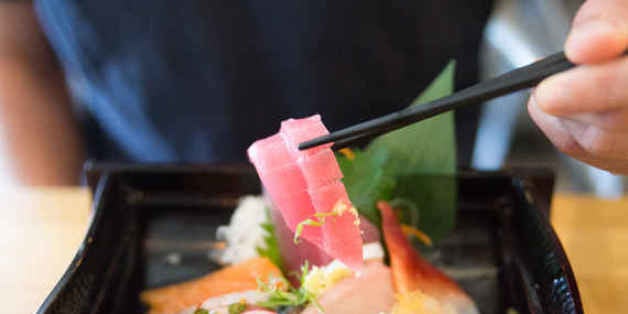 This is a modern dating experiment. One girl. Five dating sites. Hundreds of chats. Thirty days. Thirty dates. Eighteen guys. (?) boyfriend. To start at the beginning, click here -- or jump right in at date twenty-six below.
Date 26/30: Tinder Oliver*
TO: I'm leaning against doing that party in Bel Air today, but would still love to see you tonight if you're game. I may get a few folks together for dinner and drinks down here.
TO: Great. I will figure out plans. Aim roughly for like a 730 arrival if that works.
Totally works. Dates one, two, three, & four with TO were all spectacular successes full of fun slash conversation. At this point, normal me would have stopped dating anyone else because I like to tote all my eggs around in the same (questionably crafted) basket. But, thanks to the rules of this experiment, I have remained busy/slightly unavailable/dating other people, all of which I think has played well in terms of that whole 'keepin' 'em wanting more' thing I've heard so much about. Date five here we come!
Tinder Oliver and I have a glass of wine at his place before heading over to meet his friend Morgan* at Honda-Ya. Honda-Ya is a yummy sushi place inside what appears, at first glance, to be a deserted mall, straight out of a horror movie. What that first glance belies is the adult child's wonderland that awaits upstairs. Bowling, arcades, bars, sushi, and karaoke all under the same roof?! Be still my pre-pubescent heart.
Morgan's running a little late, so TO and I settle in at the bar next door to wait. I'm definitely going to need a solid cleanse after this experiment. Stick with me, liver!! It'll all be over soon.
TO delves a little deeper into family stuff, and it sounds like he and his sister have a super cute relationship, which I think is always a good sign. I choose to forego earnestness in favor of self-deprecation, tossing out a couple zingers that revolve around my awkwardly broad shoulders and incessant need for attention. He promptly dismisses both, stressing my femininity amongst other excessively redeemable traits. It sounds like he's got me on a standard-sized pedestal, which is always a great sign?
Eventually, Morgan arrives. He's a total sweetheart. Apparently a recent ex of his is not. Apparently everyone hates her because she totally f*cked him over slash was dating other guys while they were together. A Friday night flashback hits with the force of a mid-size vehicle. TO and I obviously aren't at the whole relationship point yet, but this conversation is still making me a little uncomfortable.
I feel even more uncomfortable a few hours later.
Back at his place... after telling me he's never made out with someone like this/or this much -- or at least not in, like, five to ten years (big range, much?) -- he finally goes in for the proverbial home run. Unfortunately (or fortunately, for my feelings of post-Friday whoreishness) things don't exactly... work out.
TO: I think I'm still a little nervous around you.
Having spent 29 years of my life trying to get guys to not have sex with me, I'm not entirely certain what I'm supposed to do/or say here.
Me: Ha. I'm usually the nervous one.
Really, Stacie? Just let him have this one.
When I wake the next morning, we're on opposite sides of the bed, and I immediately feel kind of weird slash sort of abandoned. I tiptoe out to grab some water, and find him in the middle of the bed upon my return. Cue: Several hour cuddle sesh. (All feelings of abandonment are immediately vanquished.)
TO: Ugh. I have to get up. It's 11 a.m.
Me: Noooo.
He goes out to the kitchen. I lag behind. He returns five minutes later.
TO: It's not quite 11 yet.
We return to super snuggly dreamland. The [late] morning [eventually] proceeds with breakfast -- this time around, he has black tea in his cupboards, presumably purchased with me in mind. Twinge. Ache. Swoon
TO: I'm requesting you on Facebook and Twitter, so I can see if you post anything new on your blog.
TO: I gave your blog a read over the weekend. You're a great writer -- your personality really comes through, as does your funny.
Looks like someone's learned the way to my validation-hungry little heart.
We go ahead and put a date six on the books. I just, uh, have to make it through two other dates with two other men first. Is this experiment over yet?**
*Not his real name
**I asked, for the five millionth time.