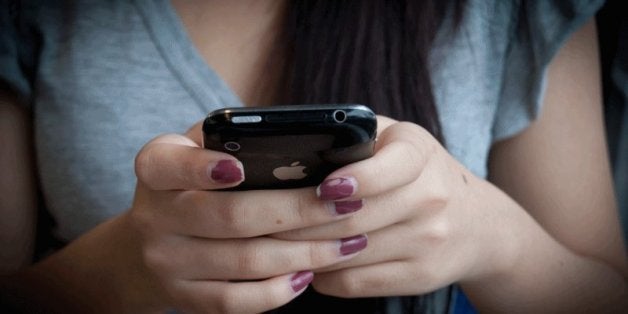 This is a modern dating experiment. One girl. Five dating sites. Hundreds of chats. Thirty days. Thirty dates. Eighteen guys. (?) boyfriend. To start at the beginning, click here -- or jump right in at date twenty-seven below.
Date 27/30: eHarmony Gabe*
Day 3:
eHarmony Gabe: Hi, it's Gabe from eHarmony. How is your week going? Hopefully not too crazy.
Day 24:
eHG: What does your Wednesday look like?
...It took us awhile to get here. (Turns out scheduling thirty dates in thirty days is every bit as onerous as it sounds like it would be.)
Me: Wednesday's pretty open ☺
eHG: Can you do lunch on Wed. Or would later work better.
THANK GOD. This means I'll get an entire night to myself. Oh happiest of happy days. (So few men seemed to be up for afternoon adventures during this experiment. I'm guessing that was largely related to their desire for a cocktail-fueled meet and greet. Either that or they have real jobs to attend to during the afternoon. But this is L.A., so I'm going to go with number one.)
eHG: Let's say Literati Café on Wilshire at 1. I think that's sort of close to you, and it gives me a good reason to leave the valley ☺
eHG: Oh and I just realized my beard is pretty full right now compared to the pictures on eh. Grew it out for a costume party.
Part of me wants to tell him that's a total deal-breaker/the date's off just to f*ck with him, but I (grudgingly) restrain myself.
Come Wednesday, I'm a little nonplussed at the idea of driving out to the Westside for lunch with a stranger, but I'd like to get my eHarmony numbers up, and lunch with a seemingly kind soul seems like a very non-threatening way to accomplish that goal.
eHarmony Gabe's soul is every bit as kind as I had anticipated. There is also every bit as much chemistry between the two of us as I had anticipated -- er, every bit as little? There is zero chemistry. Just zero.
When eHG ducks into the restaurant to place our orders, I check my phone for messages. When he returns, he asks how many questions I have conjured up for him.
Oh, right. I was supposed to be thinking about you. (The novelty of the first date as a concept has definitely started to wane at this point.)
eHG shares some personal tales from the Internet dating world, and my oh my does he have some doozies. Apparently, I've been lucky to encounter a generally sane lot of suitors. His gold medal winner is a woman who threatened to pull a gun on him, out of nowhere, as they sat on the couch in her home. On their third date. Welp. I'll never feel safe on one of these suckers again.
We somehow manage to stretch our meal over two hours. He says he'll take that as a good sign; I don't have the heart to tell him that I'm sort of just a really good (read: excessive) talker sometimes.
Somewhere along the way, the topic of post-date etiquette is broached.
eHG: I think, in this day and age, if you don't get a reply to a text message, it's safe to assume the other person isn't interested. No harm, no foul.
Excellent. Duly noted. eHG texts the next day, inviting me to the Sunday night Kings game. I uh... don't reply. There goes that whole being a grown-up thing.
I do definitely appreciate the sentiment though, and sort of wish I could like one of these really, really, really nice guys. If they were just a little more confident. A lot more confident. And witty. Just a lot more confidence and wit.
RULE #6: NO BAILING ON A DATE OR A GUY UNLESS THERE IS A REALLY, REALLY, REALLY GOOD REASON.
ZERO CONFIDENCE AND NEGATIVE WIT IS A REALLY, REALLY, REALLY GOOD REASON.
I don't have to explain myself to you?
*Not his real name
**As handy/painless as this non-confrontational brush-off seems, it can also be the worst thing ever. Like when your BlackBerry decides to malfunction just two weeks into a new fling and you have no idea if he's been replying to your text messages/you haven't received said replies or if he's just attempting to Irish-exit on the whole dating situation. But that's a purely hypothetical story for another post. Seriously. Totes hypothetical. And it definitely didn't end with me coming off like a stage-five clinger. *hypotheticalfacepalm*
REAL LIFE. REAL NEWS. REAL VOICES.
Help us tell more of the stories that matter from voices that too often remain unheard.