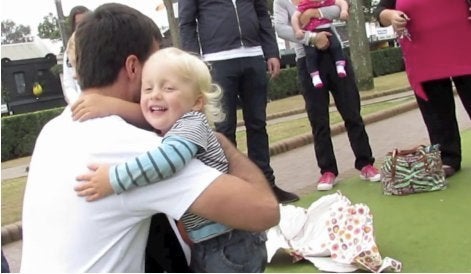 When it comes to milestone birthdays, the celebrant typically sits back and waits for the cake, party and presents to come his way. But, when Lucas Jatoba turned 30 recently, he decided to reverse the giving roles.
Grateful for the "beautiful things that have happened in [his] life," since arriving to Australia, Jatoba decided to spend his 30th birthday passing out presents to strangers in Sydney, with some help from a crew of his friends and family.
The Brazilian-born birthday boy recorded the smiles, hugs and gifts (he did get some bread and a tennis ball, among other things from appreciative recipients) and put together a montage of the unconventional exchanges of goodwill.
Related
Popular in the Community