If Devon Banks can't return -- possibly because Will Arnett is busy over on "Up All Night" -- it's a worthwhile alternate to bring in Jack's latest arch-nemesis, Kaylee (Chloe Grace Moretz). As the granddaughter of Jack's current boss on "30 Rock" (Thu., 8 p.m. EST on NBC), Kaylie figures she'll be running the company one day, and so she enjoys nothing more than putting the high and might Jack Donaghy in his place.
Their mental chess game wrapped throughout the episode, culminating in Kaylie's master plan. She poured on the waterworks, convincing Jack to go with her to a parent/teacher conference at school. She said she was terrified of her grandfather finding out the school was threatening to expel her.
But when Jack figured out that her story was fabricated during the meeting, he dumped out her bookbag, revealing the source of her equally fake tears. And in a moment of triumph, he called her out and convinced the school to go ahead and expel her.
Only ... that's what she'd wanted all along. She wanted the freedom to be without parental control so she could spend more time with her boyfriend at NYU. Jack got one over on her in the end, taking away the place where her lacrosse team was scheduled plays next year, but the battle was too close to call. Moretz may have to schedule a return visit.
"30 Rock" shifts to Thursdays at 8:30 p.m. EST, starting next week on NBC, to make room for the return of "Community" at 8 p.m. EST.
TV Replay scours the vast television landscape to find the most interesting, amusing, and, on a good day, amazing moments, and delivers them right to your browser.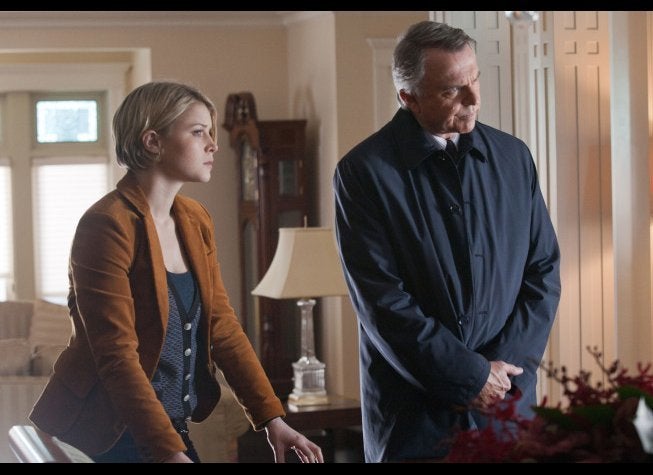 What To Watch: TV Picks For March 5 - 11