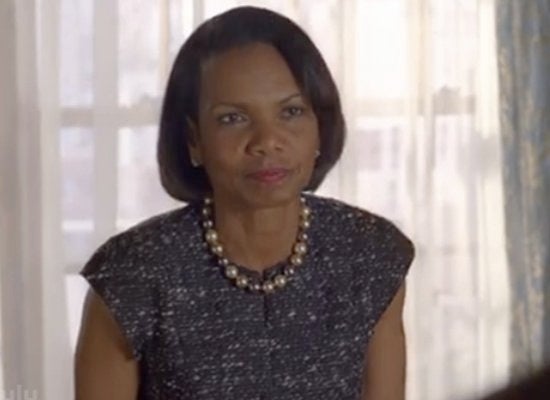 Although Jack Donaghy has been making mention of his ex-girlfriend since season one, it wasn't until Thursday night that former Secretary Of State Condoleezza Rice finally made an appearance on "30 Rock."
With his current love Avery kidnapped by Kim Jong-Il (who is played hilariously by comedian Margaret Cho), Jack Donaghy has no choice but to call on Rice to help him get her back. In the scene below, Rice and Donaghy have a heated discussion followed by what you may describe as a battle of the bands, with Donaghy on flute and Rice on piano.
You can watch the full episode on Hulu here.
Related
Popular in the Community