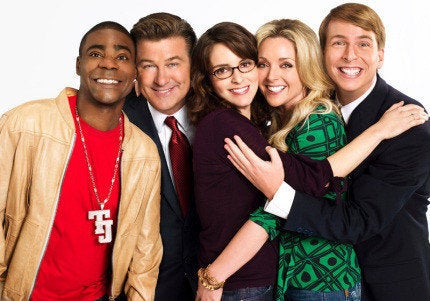 Jack Donaghy has one more season to get to the top of Kabletown.
Speaking to NY Magazine's Vulture blog on Tuesday, the "30 Rock" star said that the Emmy-winning comedy is entering its final season, and would end in 2012.
"I will tell you one thing, and that is our show next year is our last year of the show," Baldwin said. "Our contracts are expired [in 2012], and Tina [Fey] is gonna have a big career directing films and writing. She's going to be the next Elaine May. She'll be great."
"30 Rock" has been a smash with critics, but has struggled with low ratings. Fey, the show's star, head writer and producer, wrote in her book "Bossypants" that she thinks her impression of Sarah Palin has hurt the show's audience.
Popular in the Community