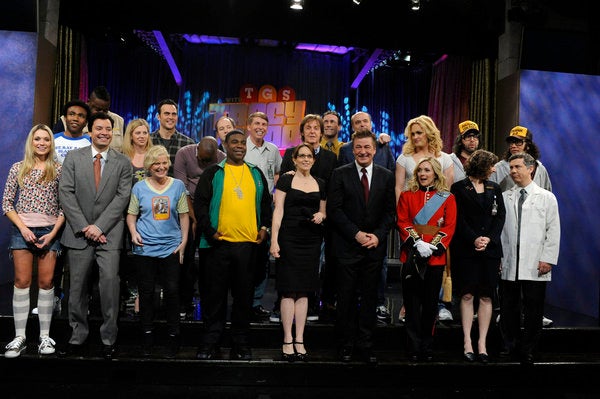 "30 Rock" needed a live episode. No, not for the ratings boost it surely got, but for something completely different altogether. The "30 Rock" Season 6 live episode, appropriately titled "Live From Studio 6H," took all the press about the series being on its last legs and turned it into something exciting.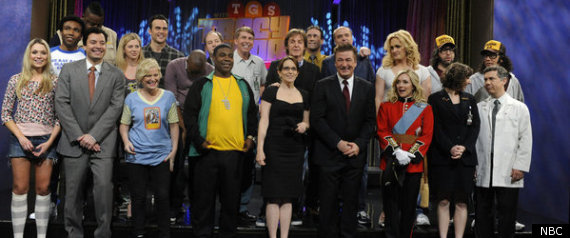 It all started with the sinking ratings. "30 Rock" replaced "Community" on NBC's Thursday schedule at 8 p.m. ET for a few months and sunk even lower in the Nielsen ratings than the struggling "Community." After a move to 8:30 p.m. ET, the show had even fewer viewers, pulling in series low ratings.
Then the tweets starting flying. While voicing frustration over NBC's "Today" having a crew outside his apartment to document a stalking story, series star Alec Baldwin tweeted, saying, "I think I'm leaving NBC just in time."
With the plunging ratings and "End of '30 Rock'" headlines, it became somewhat hard to enjoy what was once NBC's brightest comedy. As a viewer and fan, I just felt bad watching the show limp along. If "30 Rock" has a good joke, but nobody is watching it to laugh, is it still funny?
That all changed with the April 26 live episode. The cast seemed so energized. After all the negative press and speculation, there they were, Fey, Baldwin, Jane Krakowski, Tracy Morgan, Jack McBrayer, all ready to entertain. Everybody seemed so excited to be doing what they loved for an audience as enthusiastic as the performers were.
Even if the plot -- Baldwin's Jack Donaghy decides to stop doing the fictional "TGS With Tracy Jordan" sketch show live in order to save money, but McBrayer's Kenneth refuses to let the legacy of live TV die and tells the history of Studio 6H through flashbacks -- wasn't the strongest and didn't further the plot of the season along, the cast made it work. It was an excuse to play dress up and have fun -- and that's just what they did.
It's no secret that Baldwin is an ace at live TV; Fey and Morgan hail from "Saturday Night Live"; and Krakowski is a Broadway veteran. But the Season 6 live show really let Krakowski shine. From the theme song performance right down to the Prince Charles impersonation, Krakowski nailed it as Jenna Maroney. How she has not received an Emmy for her work is astounding. Do the Academy voters really have something against Mickey Rourke sex party jokes?
Along with the treat of seeing these supremely talented performers in their element, we finally got the coveted guest star. No, not Kim Kardashian or Paul McCartney: Amy Poehler. For years when asked about dream "30 Rock" guest stars, Fey would name her good friend, former "SNL" co-star and "Parks and Recreation" star Poehler. During both the East and West Coast versions of "Live From Studio 6H," Poehler appeared as a teenage Liz Lemon, chilling in a basement, making prank calls and eating a cheese steak. It finally happened and it was brilliant. Who would've thought the show could top Julia Louis-Dreyfus appearing as Liz Lemon?
Jon Hamm wasn't the only part of "30 Rock's" past to reappear. Old jokes "I want to go to there" and "Yaburnt!" made a comeback. Considering both of those phrases have made their way into my everyday conversation, it was thrilling to hear them booming from my TV set once again.
"30 Rock's" live show broke the tension surrounding the series and showed viewers this old show still has what it takes to crack smiles and achieve hearty laughs.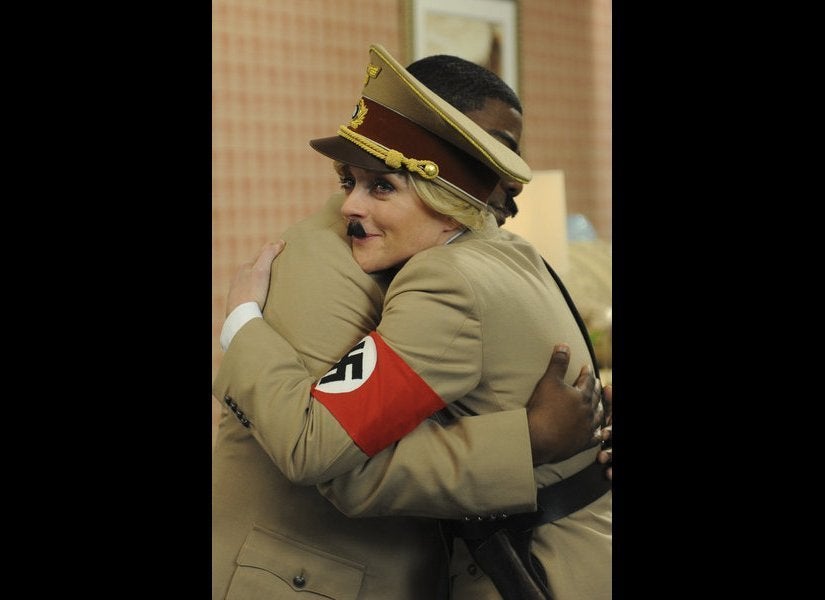 30 Rock
Related
Popular in the Community