Olympic gold medalist Ryan Lochte made his first step toward his planned domination of Hollywood with a guest spot on "30 Rock." Starting out with an easy one, Lochte played a version of himself. Jack and his latest girlfriend Zarina both turned out to have various women and men on the side to fulfill different roles that they needed. When Jack was out with Mindy, his "sex idiot," Zarina showed up with her own: Ryan Lochte.
It was the first time they'd realized that each had other people to fulfill specific needs, but they decided they could accept that. But while they were talking, their "sex idiots" had discovered one another. It was hilarious watching both Zarina and Jack chastise their "idiots" for giving in to their base lusts with one another. If only they'd had water bottles to spray them with.
In the end, Jack realized that he was the father-figure in Zarina's life, which he at first resisted. No one wants to accept that they're getting older -- except for Jenna, who wanted people to think she was older than she is, so she could look great for her age. Ultimately, though, Jack realized he didn't want to try and keep up with the younger woman, so he embraced his role in her life.
The final season of "30 Rock" continues on Thursdays at 8 p.m. ET on NBC.
TV Replay scours the vast television landscape to find the most interesting, amusing, and, on a good day, amazing moments, and delivers them right to your browser.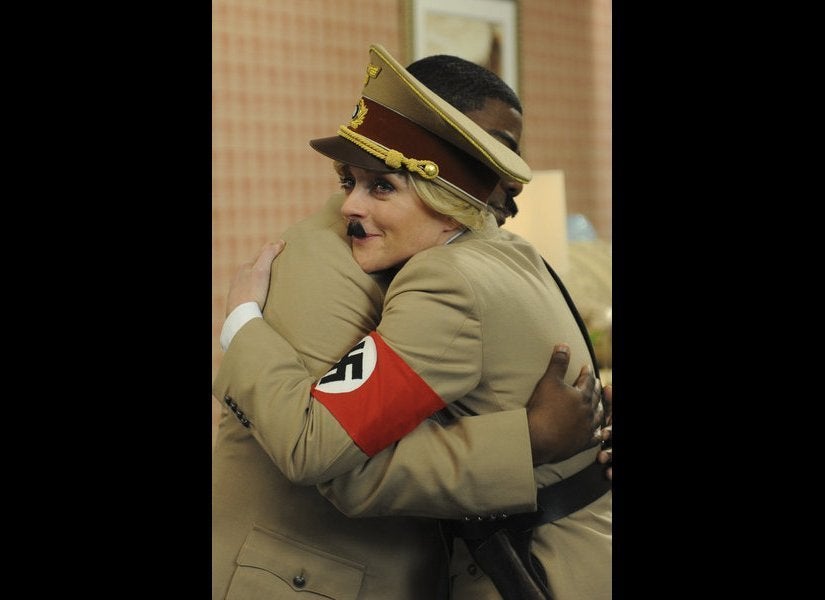 30 Rock
Popular in the Community