When "30 Rock" returns for Season 6, expect to see Liz Lemon like you've never seen her before ... as part of a cheerleading team! Season 6 picks up right after the holidays with the cast and crew of "TGS With Tracy Jordan" returning to work.
Liz (Tina Fey) has a new boyfriend played by "X-Men" star James Marsden and Jenna Maroney (Jane Krakowski) is experiencing a new level of fame as the newest -- and meanest -- judge on a kids reality competition.
"[Liz is] trying to loosen up a little bit by dating somebody who is a little more laid-back," Marsden said in a "30 Rock" promo. "That could either be good for her or ultimately bad for her."
Here is the official NBC description of the Season 6 premiere "Dance Like Nobody's Watching":
BACK FROM THE HOLIDAYS, LIZ LEMON (TINA FEY) HAS A NEW OUTLOOK ON LIFE WHILE TRACY (TRACY MORGAN) IS JEALOUS OF JENNA'S (JANE KRAKOWSKI) NEW FAME AS A CELEBRITY JUDGE.As everyone returns from holiday break, NBC's new talent competition, "America's Kidz Got Singing", is a hit, but Jenna's role as the judge everyone loves to hate causes Jack to question the show's family value. Much to his chagrin, Tracy's usual antics fail to aggravate Liz (Tina Fey), while Kenneth (Jack McBrayer) takes the day off to do his dream chores as he awaits the Rapture.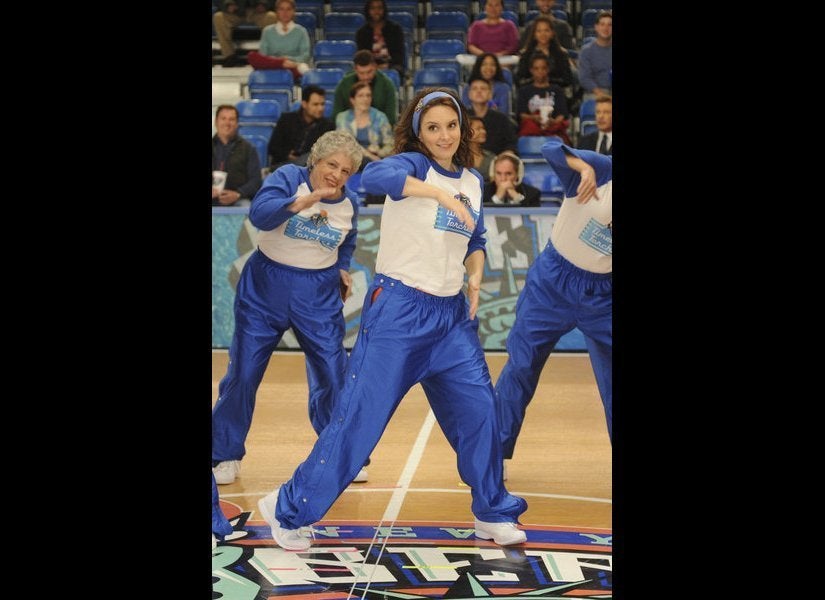 "30 Rock" Season 6 Premiere Stills
WATCH: Tina Fey explains Alec Baldwin's Words With Friends obsession.
Popular in the Community