After what felt like a heartwarming goodbye last week, "30 Rock" had one more hour of laughs in store for its fans. The series send-off featured several celebrity guests as the gang got together to film one final episode of "TGS." Kenneth was settling into his role as the new president of NBC while Jack was trying to find his happiness -- that turned out to be transparent dishwashers.
It was a proper farewell for the series, with looks back over the years. Even Lutz got his moment to shine by getting to pick lunch. This was far harder for him to accomplish than it should have been, but he came out victorious.
The end of the episode jumped forward a year, where we saw that Jenna had not conquered Broadway, but she totally hijacked someone else's moment at the Tony Awards. Liz was hard at work -- which is where she found her happiness -- on Grizz's new sitcom.
Oh, and the whole thing was a pitch from Liz Lemon's granddaughter in the future, given while Kenneth was still sitting behind the desk in 30 Rockefeller Center as the president of NBC. He never was completely human, was he?
TV Replay scours the vast television landscape to find the most interesting, amusing, and, on a good day, amazing moments, and delivers them right to your browser.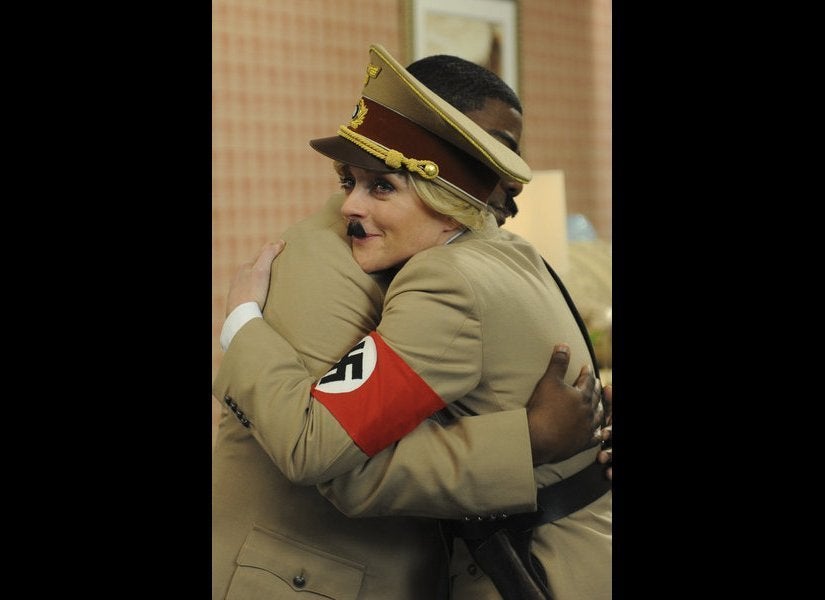 30 Rock
Popular in the Community