NBC's beloved "30 Rock" ends on Thursday night after seven great seasons, and like all amazing sitcoms, Liz Lemon and the gang brought us some unbeatable fashion moments.
The absurdist drama on "30 Rock" made for some stellar comedic fashion moments -- remember when Liz's mom made her an all-denim ensemble, or basically every scene with Paul (Will Forte) and Jenna, who always dressed identically?
From Liz's two wedding dresses -- only one of which was "Star Wars"-themed -- to Jack's business tuxedo, here are our favorite "30 Rock" style moments from over the years.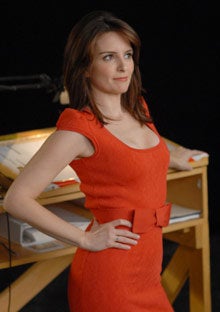 The Best Fashion Moments From '30 Rock'