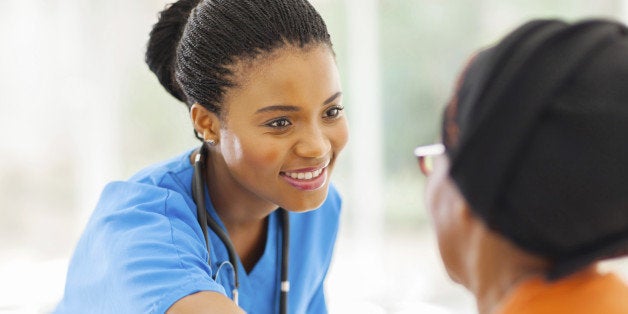 1. We like what we do, but sometimes we complain because a lot of people are just total jerks.
2. We have the biggest bladders known to man.
3. On a 0-10 pain scale, 10 would imply it's the absolute worse pain you've ever had in your whole life. (Like a rogue bear just ripped your arm off.)
4. We could probably diagnose you based on what your poop smells like.
5. Subsequently, nurses can't "diagnose." It's not that we want to keep secrets; it's the law.
6. We go home and still smell pee.
7. We hate the beep of the IV pump as much as you do... probably more.
8. We're not waitresses, babysitters or family counselors. The hospital is not the set of the Jerry Springer show.
9. We want to hit the vein the first time just as much as you want us to.
10. It's not that we couldn't be a doctor; we didn't want to.
11. You're not our only patient. We wish you were.
12. Nobody likes to clean up poop, but we do it for the patient because we care.
13. Cleaning up poop isn't all we do.
14. Speaking of poop; no one's health has been negatively impacted by not pooping every single day.
15. You'd be surprised how much we have to know to not accidentally kill you. Like, it's crazy.
16. Antibiotics are useless for viral infections such as the common cold.
17. We like to eat lunch, and sometimes we get to.
18. We are unable to read your doctor's mind. We can get really close, but the second we tell you "blue" they'll say "red." So don't ask us to try.
19. Most of us have lost someone, too. We get it.
20. We don't make as much money as you think.
21. We joke around as a means of coping with stress, anxiety or grief.
22. We believe what you tell us, but medtox lab results don't lie. Just saying.
23. Just gonna leave this here:
This is the definition of allergic reaction: A drug allergy is the abnormal reaction of your immune system to a medication. The most common signs and symptoms of drug allergy are hives, rash or fever. A drug allergy is not the same as drug side effects, such as constipation or drowsiness.
24. "I can't breathe" would imply you cannot talk or maintain consciousness. If you cannot breathe I will stick a tube down your throat to breathe for you.
25. Everyone has a temperature. If you do not you are deceased.
26. An elevated temperature is called a fever. This is a natural mechanism to fight illness.
27. We don't usually have to work five days a week. We're so lucky. Instead, we work a string of grueling, exhausting 13-hour days. We also work most holidays with little to no compensation for the fact.
28. Going to the ER (Emergency Room) suggests you have an emergency. Emergencies require immediate assistance or you may die. Refills, colds, or any rash without an interference of breathing (see above for "can't breathe) are not typically considered emergencies.
29. We like breaks. Sometimes we get to take them. Please understand.
30. But above all, we love being a nurse!