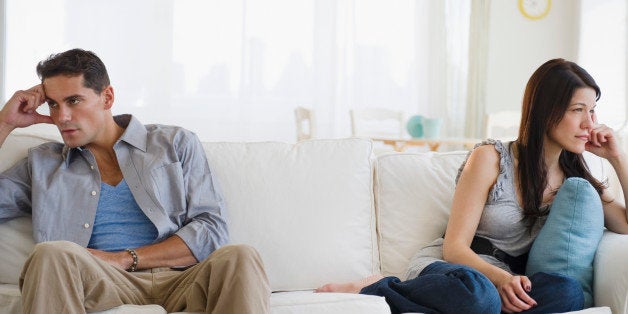 How do we know when we're being passive aggressive? Because it can appear to be completely justified or even polite, we often aren't aware when we're doing it. But whether we're aware of it or not, we all express our anger indirectly at times.
Some passive behavior is motivated by fear of conflict, fear that if we're strong, assertive or independent, we'll lose the approval of people that are important to us. We might better describe this as passive assertive, rather than passive aggressive. If your family discouraged strength or autonomy, you may well have adopted a strategy of expressing them indirectly. Since these are very important developmental tasks, it was really the best compromise you could come up with at the time. But it probably doesn't serve you very well as an adult. It's an unskillful way of trying to do something that might otherwise be healthy. But even so, this isn't necessarily passive aggressive.
What we usually describe as passive aggressive behavior is motivated not just by fear of conflict, but also by anger and a desire to punish people for the way they've treated us. When this is happening, we typically withhold the material things, communication, action, or moods that they want from us. Then we're more clearly in the realm of passive aggression.
Here are some examples of behavior that could be passive aggressive. I've grouped them under four overlapping categories:
Withholding material things that people want from you:

1. Not paying debts or alimony, etc.
2. Not returning things you've borrowed.
3. Stealing from people you know.
Withholding communication or information:

4. Withholding affection or compliments.
5. Not telling others when you're angry at them.
6. Not telling your partner when you'll be going out with your friends, so they're stuck alone at the last minute.
7. Saying "Fine" or "Whatever" when you mean something else entirely.
8. Using sarcasm instead of being direct.
9. Agreeing to do something you don't really want to do and then resenting it or not following through.
10. Speaking so softly that people have to strain to hear you.
Not taking actions that people want you to take:

11. Procrastinating.
12. Not listening.
13. Not returning emails, texts, or telephone calls.
14. Not remembering things that affect others.
15. Pretending you don't know something that affects others.
16. Flaking out, not showing up or not following through.
17. Not taking out the garbage.
18. Not getting sober.
19. Not getting projects done on time.
20. Not completing projects as well as you could.
21. Sabotaging projects.
22. Not arriving on time.
23. Not making decisions.
24. Not sticking to the budget you agreed on.
25. Withdrawing by walking away or disconnecting emotionally.
Maintaining a mood that you know hurts or bothers others:

26. Sulking or pouting.
27. Being sullen.
28. Being grumpy or cranky.
29. Complaining bitterly or resentfully.
30. Taking a victim stance.
None of these things necessarily mean that you're being passive aggressive. But here are some indications that perhaps you are:
When you can acknowledge your deepest feelings, you realize that what you want most is for the other person to feel something (frustrated, furious, hurt, rejected, etc.) as a result of your holding back.
You get a little charge, some gratification, out of holding back what others want from you, or from being able to punish them.
You feel righteous in holding back.
Considering the possibility that you've been passive aggressive is courageous, and it requires that you consider that you may have been deceiving yourself by thinking that your behavior was innocent. It could also help you to find more effective ways of responding when you're angry.
There may be times when being passive is the safest and wisest thing to do. But ideally it's done consciously rather than unconsciously, and for self-preservation (passive assertive), rather than for revenge (passive aggressive).
And let's not get carried away with this stuff. Once you start noticing it you may start to imagine it everywhere -- whether it exists or not. The danger is that you start to take other people's behavior personally, as if it were meant to annoy you, when it really may have nothing to do with you. And it may be helpful to distinguish whether it's passive assertive or passive aggressive.
There's a lot of disdain for passive aggressive behavior, and the disdain only drives it deeper underground. Let's compassionately acknowledge that we're all capable of it, use curiosity to understand its source, and try to find better ways of owning our power and autonomy.
Popular in the Community