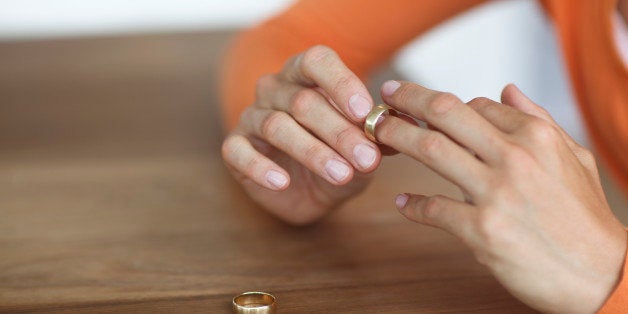 What you thought would never happen to you officially has. After a 30-year marriage: divorce.
Becoming single again after a long-term marriage can be a frightening time filled with uncertainty. There are so many things to think about and do to ensure that you'll be OK in your golden years.
The good news is if you plan accordingly and focus on what's most important, you can survive and even thrive after your gray divorce with a new purpose and plenty of happy years ahead of you.
Here are four things to consider when a 30-year marriage ends in divorce:
In many long-term marriages, one spouse handles the finances. So what happens when in your 30-year marriage, divorce has changed this?
What if you were the one who was in the dark about money all of those years and now you have no idea how you're going to make it? Finances are a big deal, especially when you're nearing retirement age. There are pensions, social security, insurance coverage and spousal support to consider.
Many couples in a long-term or 30-year marriage who divorce don't have a lot of time to recover financially. So spending thousands of dollars litigating just doesn't make sense.
Make sure that you work with a professional that understands how finances play into a gray divorce so that you'll end up with a settlement that is fair and gives you the best chance to live comfortably for years to come.
Once you've figured out the finances, you need to decide where you are going to live. Does selling the marital home make sense?
If not, who will stay there and who will make other arrangements? It's important to start thinking about what it will be like to live alone, after sharing a home with someone for so many years. It's a big adjustment that takes consideration and time to get used to.
Again, working with someone who understands both the legal and financial ramifications of your situation can go a long way towards making a decision that's right for you. And in your best interests.
Another important thing to think about when getting divorced later in life is who will care for you as you age?
This leaves many men in a conundrum. You may be able to take care of yourself just fine right now, but what about in 10, 15 or 20 years? Will you remarry? Will your children step up? Or, will you have to set aside finances to pay for caregiving expenses when the time comes?
It's important to plan ahead so you're prepared for the future.
Finally, it's important to expect the dynamics of your family to change a bit at the conclusion of a 30 year marriage.
Divorce usually means the matriarch and patriarch of the family will now be living separately after many years of sharing a home, which means that holidays and get-togethers will probably change a bit.
Parents may move in with their children. Children or even grandchildren may move in with their newly divorced relatives. There's no magical formula, and what works for one family may not make sense for another.
Regardless of how everything plays out when the dust settles, there's a good chance that the dynamics of your family will have a new look.
Related