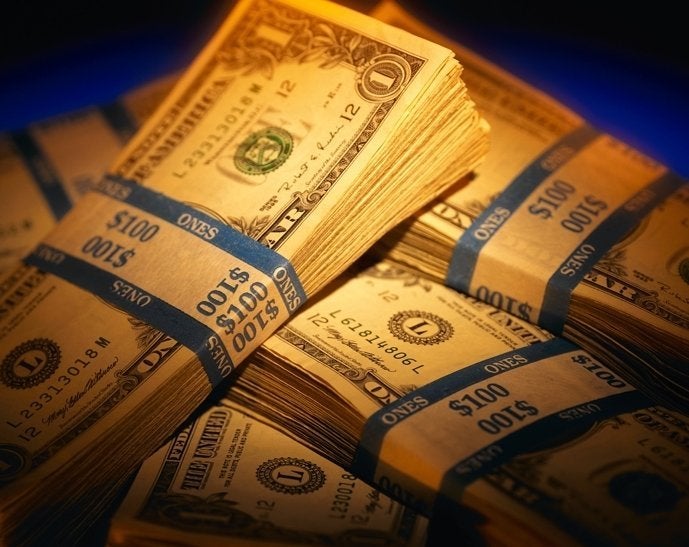 Anthony Scotto may have quit the mob, but a close relative who was convicted along with the former dockworkers' union boss 30 years ago of extorting $350,000 in payoffs from waterfront companies -- Anthony (Todo) Anastasio -- is clearly still in "The Life."
Anastasio was only a bit player back in 1979 when he sat alongside the former Gambino capo at their labor racketeering trial, even though Todo was the vice president of a powerful International Longshoremen's Association Local, and the namesake of a legendary gangster on the New York docks.
Scotto not only was Anastasio's superior -- both in the mob and the ILA. He was also a powerful political operative and Democratic fundraiser. He endorsed former Attorney General Robert Kennedy for the Senate and was a candidate for Secretary of Labor in the Carter Administration. Then-New York Governor Hugh Carey and two former New York City Mayors were character witnesses for him at his trial.
After his release from prison in 1984, however, Scotto -- who can often be seen at Fresco by Scotto, the upscale East Side eatery his family owns -- hasn't had a single hassle with the law. The feds tell Gang Land that just like John (Junior) Gotti, he's still a Gambino wiseguy. But that kind of talk is cheap.
On the other hand, words currently being spoken about Todo Anastasio in Brooklyn Federal Court can be quite costly for him. If convicted at an ongoing racketeering trial, Anastasio, now 80, faces up to 20 years behind bars.
As part of a racketeering conspiracy from 1992 to 2006, he allegedly burned down a Brooklyn storefront in an insurance scam and extorted thousands from a baker who was shot in the face nine months after he told Todo that he would no longer pay him any protection money.
True to his mob genes, Anastasio is also charged with shakedowns on the Staten Island piers -- which have long been controlled by the Gambinos. Todo is a cousin of Scotto's wife, Marion, whose father Anthony (Tough Tony) Anastasio founded ILA Local 1814, the local that Scotto and Todo Anastasio led when they were convicted.
Todo's mob bona fides are so solid that defense lawyer Paul Bergman didn't bother disputing them in his opening remarks to the jury. Instead, the attorney noted that it wasn't a crime to be a member of the Gambino family, and stressed that jurors had to find his client guilty of crimes charged in his indictment.
The first crime took place at 3 a.m. on May 25, 1992 when an Anastasio-hired arsonist set off an explosion in a Dunkin' Donuts in Flatbush that engulfed the building in flames, say prosecutors Daniel Silver and Michael Breslin. A husband and wife who lived on the third floor testified that they had to jump from a second floor apartment with their two young daughters, aged five and two, to the roof of a car that a passerby pulled below the window, to escape the blazing fire.
From 1996 through 2004, Todo extorted more than $40,000 in protection money from the owner of a popular Brooklyn bakery who made the mistake of reaching out to Anastasio for help when Colombo mobsters under capo William (Wild Bill) Cutolo tried to shake him down, according to testimony.
Initially, said Giuseppe (Joe) Generoso, he was thankful, and gave Anastasio several $5,000 payments. But in 1998, Generoso, an émigré from Calabria who opened his first bakery in 1987, took out a $25,000 bank loan and gave it to Anastasio as a final expression of his gratitude, an arrangement that Todo agreed to, Generoso testified.
But Anastasio put his hand out again a few years later. Generoso, who owns several Royal Crown bakeries in Brooklyn and one in Staten Island, said he refused, even when the gangster returned with burly Gambino soldier William Scotto -- who is not related to Anthony Scotto -- to press the point.
"Who's your strong arm," were Scotto's opening words, Generoso recalled.
"I said, 'I'm my own strong arm,'" said Generoso, adding that Scotto became visibly "angry, and he got up and left," and was quickly followed out the door by Anastasio.
Nine months later, on Sept. 27, 2005, as he left his Staten Island home at 4 a.m., Generoso was shot in the face by two thugs who escaped in a late model SUV. Genroso, who drove himself to the hospital, is back baking brick-oven bread at his flagship store in Dyker Heights, Brooklyn.
Anastasio, whose uncle Albert Anastasia was killed as he sat in a Manhattan barber shop in 1957, will be linked to his Gambino family roots through his own words that a Waterfront Commission bug picked at a Staten Island hair cutting salon on April 12, 2001.
During the conversation, Anastasio is heard talking to Gambino capo Anthony (Sonny) Ciccone about an effort by Scotto to convince ILA leaders to approve a $280-a-month pension for him for the years he served as an before he was convicted and ousted from his post.
At one point, Todo seemed to sympathize with his cousin's effort, telling Ciccone, who replaced Scotto as the crime family's man on the Brooklyn and Staten Island docks, that perhaps Scotto was "entitled" to the pension and "they're not giving it to him."
That logic was unceremoniously dissed by an angry Ciccone, who belittled Anthony Scotto for "terrorizing" union officials who were worried about racketeering charges with such a petty matter.
"He's a legitimate guy?" thundered Ciccone. "I told him, 'Forget about it. What the fuck is it with you, two hundred and eighty dollars! You ain't got enough fucking money! I mean, you need this fucking two hundred and eighty dollars that fucking bad. C'mon. Jesus Christ all fucking mighty.'"
Anastasio didn't argue much that day, but the aging gangster still voices his opinion about some things that bother him.
The other day, for example, when Daily News reporter John Marzulli mentioned Todo's uncle Albert's barber shop slaying along with Anastasio's own hair raising problems in a curtain raiser story about the case, Todo confronted the veteran newsman, and huffed: "I want to thank you for the gratuitous shot you took at me today."
Calling all HuffPost superfans!
Sign up for membership to become a founding member and help shape HuffPost's next chapter