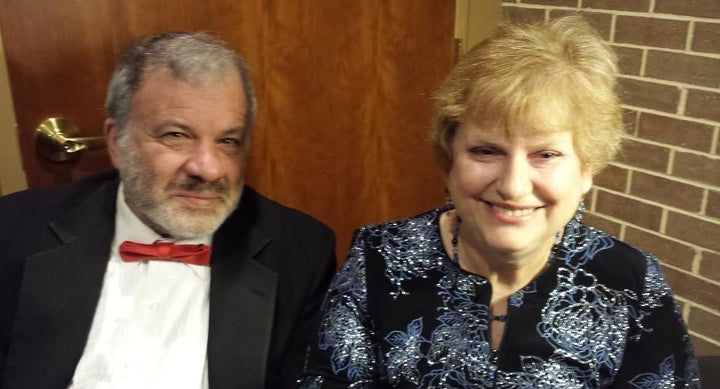 As part of our Blended Family Friday series, each week we spotlight a different stepfamily to learn how they've worked to bring their two families together. Our hope is that by telling their stories, we'll bring you closer to blended family bliss in your own life! Want to share your family's story? Email us at divorce@huffingtonpost.com.
After 30 years of marriage, Wendy Epstein is a total pro at parenting in a blended family.
Below, the Potomac, Maryland-based mom and grandma shares her tried-and-true advice for raising a stepfamily.
Hi Wendy. Please introduce us to your family.
There's me, my husband David and our three kids. I have one son, he has a son and a daughter: Benjamin, Max and Shoshanna. We also have four grandkids.
What were some of the biggest challenges of blended family life when the kids were growing up?
When we first "blended" our two families, the kids were very young and quite territorial. We were fortunate enough to have a large house, so while the kids were away at camp, we switched their bedrooms around and let them choose their own wallpaper to decorate. As the kids aged, this went away. We both had parents living in the area and we asked all our parents to treat the kids equally, which they did.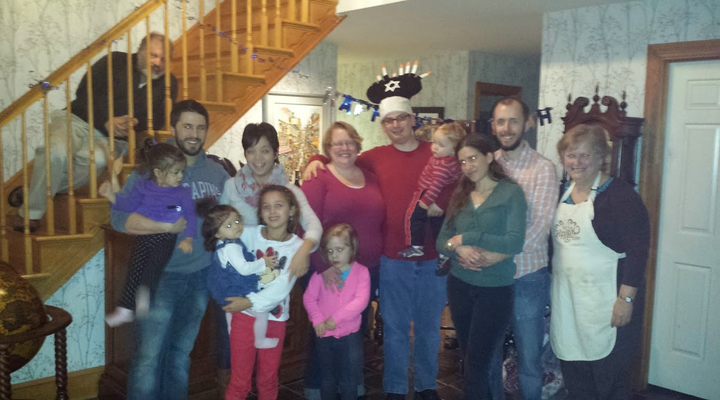 What makes you proudest of your family?
My husband and I paid for college for all of them and they're all college grads. They have terrific spouses and made us devoted grandparents. We survived the teen years, having three underage drivers on our insurance and paying college tuition. Yay for us.
What's the best thing about being part of a blended family?
If you have the right partner, you can accomplish amazing things and emphasize the unique qualities of each child. Life has not been boring!
What advice do you have for other blended families who feel like a peaceful family dynamic is out of reach?
Before we got married, we took a workshop for blended families at the local social services organization. This was invaluable and gave us a good view of what we were doing right. They told that it takes a good five years for a blended family to really feel "together" -- and they were absolutely correct! Keeping a sense of humor is important. Not dissing the other parents in front of the kids is also quite important. My ex-husband is friends with all the kids and even sent them money during college -- and is another grandparent to all the kids too, although he lives out of the area.
David says we made it clear when the kids were little that they weren't allowed to "shop for an opinion." The two of us agreed on our decisions when it came to the kids or we'd discuss it in private but the kids got in trouble if they were found out!