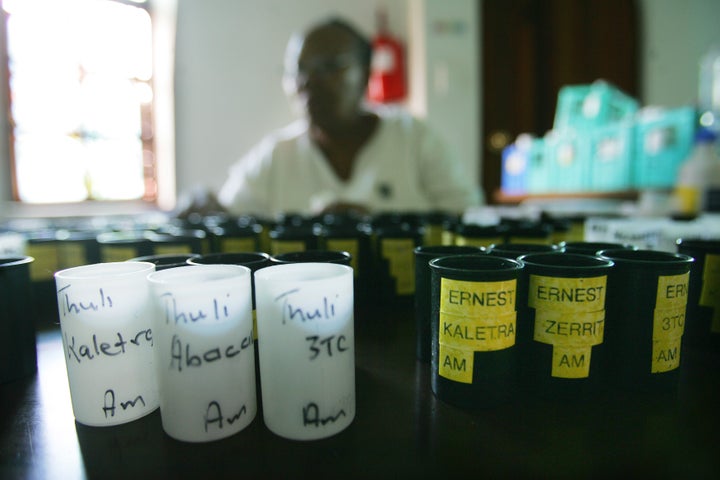 It would be more than a year before the condition got its official name, but that was the day that Acquired Immune Deficiency Syndrome, or AIDS, was officially recognized in the U.S.
Thirty years later, it can be hard to remember the fear and the desperation of those early days. It took more than three years to identify the virus that caused AIDS and to develop a test to detect HIV, the virus that causes it.
There were no treatments, and most people died very quickly. The average survival time after diagnosis was less than a year. People lost their jobs, their families and friends, and their homes when they got sick. Out of fear and ignorance, some schools refused to admit HIV-positive students and some doctors wouldn't treat HIV-positive patients. Churches and funeral homes refused to bury those who died.
And people died by the thousands. Over 600,000 deaths to date in the U.S. -- most of them young people in the prime of their lives.
Things are better now, thanks to the development of drugs to treat HIV. For those with access to health care, HIV has become more of a treatable, chronic condition than the fatal illness it was in the early 1980s. But still there is no cure and most people who live with HIV eventually will die as a result of their infection.
And every year, nearly 56,000 Americans still get infected with HIV, and 16,000 die of AIDS. Yet the number of Americans who see HIV as a serious health problem has declined dramatically since the 1990s. Why?
The explanations are familiar. Some people believe that only gay men and injection drug users -- or "those people" -- get HIV. Others believe that the treatments we have for HIV mean the virus is no longer a threat.
Those beliefs are wrong -- and potentially deadly.
To reinvigorate our response to the domestic epidemic, at President Obama's direction, the White House Office of National AIDS Policy and HHS worked with national advocacy groups, health care and community service providers, and people living with HIV/AIDS to create a comprehensive National AIDS Strategy to:
• Reduce the number of new HIV infections
• Increase access to care and improve health outcomes for people living with HIV/AIDS
• Reduce HIV-related health disparities
This builds off the National HIV/AIDS Strategy released last year, which is a road map to reaching those goals. I encourage you to read the Strategy, which now guides all Federal HIV-related efforts. I also encourage you to help us make HIV a memory by keeping yourself safe, informed and tested. You can use the HIV Testing and Service Providers Locator at AIDS.gov to find a testing site and care/support services near you.
You can also visit AIDS.gov's "30 Year of AIDS" page for additional resources, events, etc.
Thirty years is long enough.