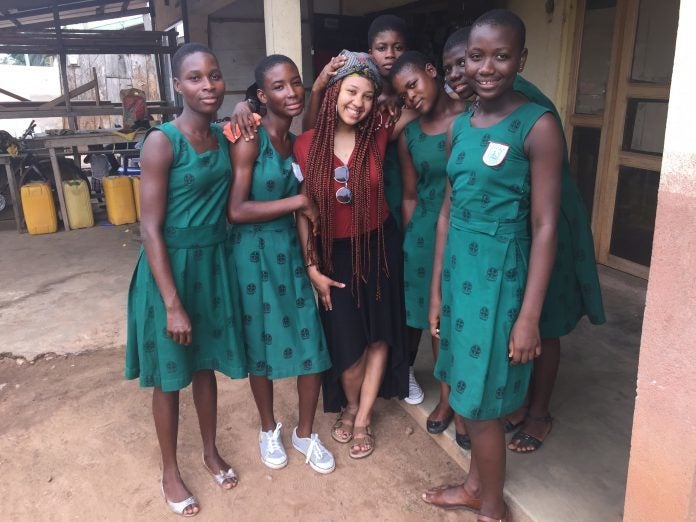 Preschool teacher ShonTe Smith is a testament that one person can spearhead a global movement and make an impact. After visiting Ghana last year, she promised to stock a local library with books. But not just any book - ones that are highly relevant in today's society that would help the students expand their knowledge on various topics such as urban planning, chemistry, nursing, technology, college prep and more. A woman of her word, ShonTe shipped 3,000 books overseas this past May for her #Books4Ghana initiative -- surpassing her initial goal to send 500 books.
"Books speak to you, and all of the ones I sent were hand-selected. The donors had to part ways with these books -- they gave them with love, compassion, positive energy and best wishes. They remind the students that someone from another part of the world cares for them. It's about education - but also love and trust," says ShonTe.
Her trip to Ghana was a life-changing volunteer teaching mission where she met a group of bright high school girls who she says "taught me more than I could teach them." While getting to know the young ladies, ShonTe learned that their library only had about 150 books, and the students could only study on campus. They weren't able to take textbooks home or borrow books from the library because of the limited quality.
One student also mentioned that she felt she'd be smarter and more equipped if their library had more challenging reading material, and the librarian shared that books about poetry, French, math, and psychology, amongst other subjects would better serve the students. This inspired ShonTe to help the library launch a lending program by starting her #Books4Ghana book drive back in America.
"They made me want to level up as a teacher. Some of them were 16 and spoke three different languages. While I was a volunteer, I became their friend and was able to get to know them and their interests. That made the book drive much more personal," she says.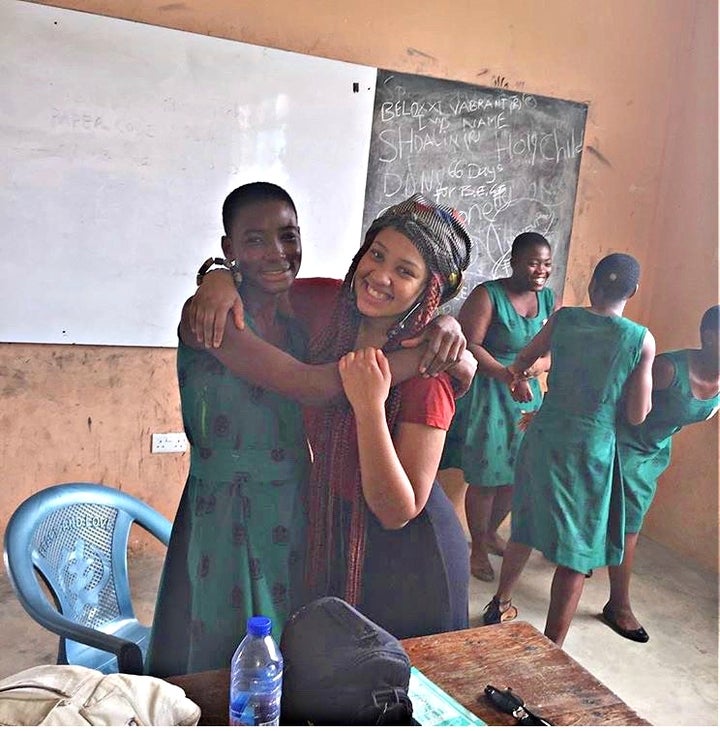 ShonTe continues: "When I decided to take on this project, I knew I had to be very particular about the books that I sent back to them. The content of these books will take them to another level. They're already brilliant, but with the books now they can cite their brilliance."
When she returned home to Plainfield, New Jersey, ShonTe gathered relevant books she owned and began to spread the word to her community, co-workers and social media followers. ShonTe also attended Board of Education meetings, schools, garage sales, thrift stores, and even went through the dumpster at a local university to find quality books to send to the students. Her passion for the cause motivated hundreds of people to get involved, including her mentor Carol Stewart and media mogul Yandy Smith.
"It wasn't until I started at home that I was able to get other people inspired to help me, including local organizations and individuals who wanted to support my cause. Even the New York Police Department donated about 500 books."
When she started crunching the numbers, she found that no matter how many books she sent, the cost of the containers were the same. 100 containers could ship 3,000 books - so she decided to step up her goal.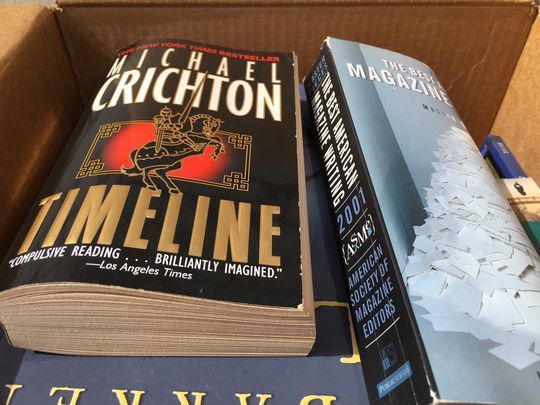 While the books poured in, ShonTe initially struggled to raise the money to send them overseas. It took her a year to get the $3,000 needed to send the books, and during that time she learned the importance of patience, prayer and spreading awareness so more people could help.
Because the containers were an international import, the country officials held the books so they could be checked after ShonTe shipped them to Ghana. She wasn't aware of how much paperwork and red tape would be apart of the project.
"I didn't realize what I was doing was an international impact that would need to get the Embassies and Director of Education in Ghana involved. I just thought I was sending some books - I didn't think that it would be such a big deal," ShonTe says.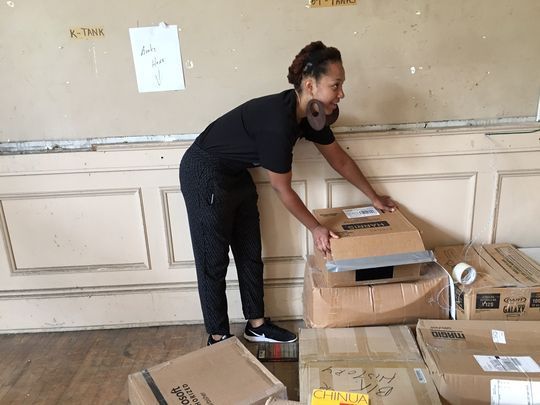 When reflecting on #Books4Ghana, ShonTe admits that she still doesn't understand the power of what she did, but she recognizes the impact that the project will have on the students in Ghana.
"Through these books, they can travel and never have to leave the village," she says. "But aside from the content of the books, the library will give the community a sense of togetherness. Now they have somewhere to go and hang out and learn together."
ShonTe will be returning to Ghana in the near future to see the revamped library and discover what she can do next to help the students.
She's also continuing her mission to be of service by leveraging her humanitarian platform as a contestant in the Miss New Jersey USA 2018 pageant. The state finalists was encouraged to participate in a coat drive initiative , and ShonTe collected and donated 150 coats to Big Brothers and Big Sisters of New Jersey using the hashtag #Coats4Jersey.
ShonTe is putting in the universe that she will be the next Miss New Jersey USA. In addition to representing New Jersey in the televised Miss USA competition, ShonTe wants to use her reign to continue humanitarian service projects around the state.
" I want to use the power of the crowd to motivate, encourage, and inspire women in my state and around the world to confidently follow their dreams despite the obstacles they may have been faced with."
With a successful book and coat drive under her belt, in addition to her work as a teacher, ShonTe is being the change she wishes to see in the world.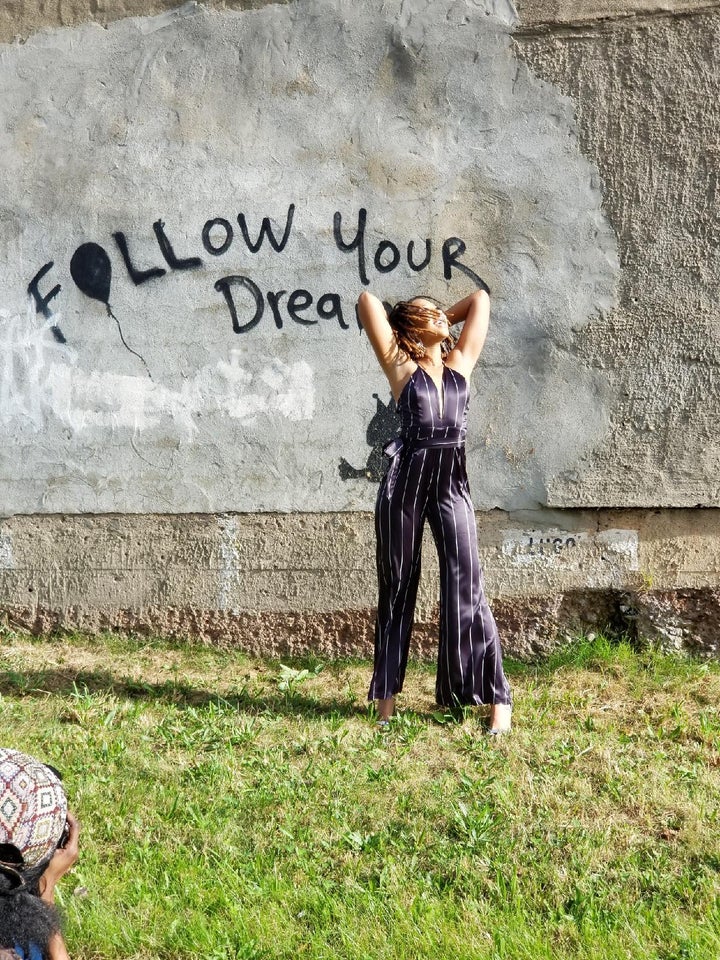 Watch this video below to learn more about ShonTe and her #Books4Ghana initiative.
Video Credit: Suzanne Russell/MyCentralNewJersey.com
Lifestyle blogger and published author Teyonna Ridgeway is dedicated to helping people recognize their beauty and unleash their brilliance. By day the Atlanta native works in social media marketing, and by night she drops gems about career, travel, faith and life as a Millennial on BecomingBrilliance.com. Follow her on Twitter or Instagram @TeyonnaLanez.