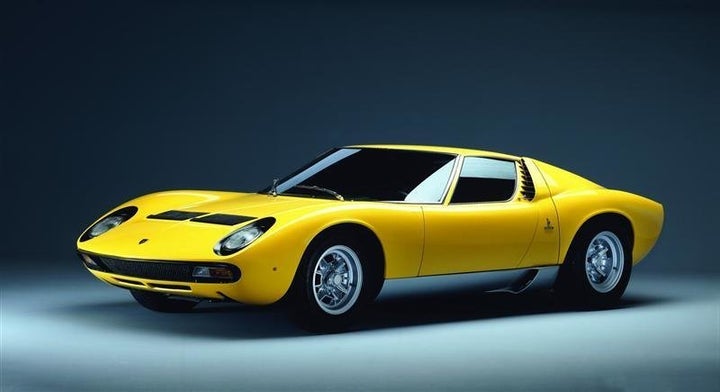 For about $31,000, you can get a very nicely equipped 2012 Toyota Camry SE V6. But for the same money, you could be the envy of every cubical dweller in your moderately-sized suburban office park by showing up to work everyday in a drop-top Ferrari. Don't get me wrong, the Camry SE is good car, it's even somewhat fun to drive. But the Ferrari is, well, a Ferrari.
Granted, you're not going to get a new Ferrari for the price of a Toyota Camry, but a V8-powered, mid-engine 1985 Ferrari Mondial convertible is nothing to sneeze at. It makes all the right sounds and handles like it's glued to the road. If this car doesn't put a smile on your face, nothing will. Right now, there are several really clean Mondials for sale on the AutoTrader Classics and Hemmings sites.
Don't like the Mondial's odd look and four-passenger seating? For the same price as that Camry you're considering, you could also get an early-to-mid 1980s Ferrari 308 GTS. It's also a V8-powered, mid-engine Italian sports car with an open top.
The price of the Toyota Camry includes features like leather seats, navigation, a sunroof and a really great, 270-hp V6 engine. In SE trim, the Camry handles well, looks good and has a roomy interior. The only problem is Toyota sells about 400,000 Camry models each year, so almost everyone else is going to have that same car or one that looks a lot like it. For $31,000, do you really want to play that little game of Where's Waldo every time you're in the Applebee's parking lot?
Sure, the Ferrari isn't going to have modern amenities like a JBL audio system, Bluetooth and navigation, but it will have leather seats. And the Ferrari comes standard with such a huge dose of awesome that every man, woman and child on the street will gladly give you directions (they might even pay you for the privilege).
There's nothing wrong with buying a good, safe, reliable sedan. Every year, hundreds of thousands of people buy cars just like the Toyota Camry. It has such a reputation for being a good car, even a used Camry costs almost as much as a new one. Still, if you knew you could have a Ferrari for about the same money as that Camry, would you do it?
Popular in the Community