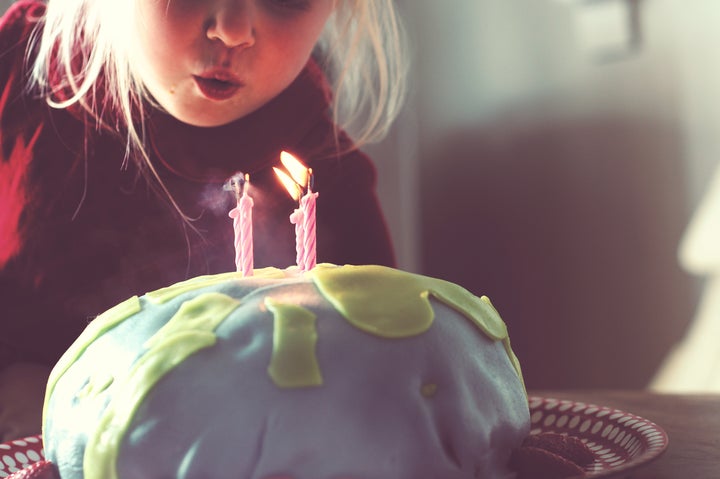 From the Istanbul Airport to Baton Rouge; from Baghdad to Dallas; it's been a difficult few weeks around the world recently with security tightening, fear rising and tensions boiling.
Yet as I turn 32 years old today (how did that happen?!) I am even more optimistic for the future of our world, not less.
I'm driven by the belief that anyone — and everyone — can be a changemaker. They just need the inspiration and tools to make the change I know they are capable of.
And if there's one thing that these past few weeks have made clear it's this: the world needs more changemakers.
Since changemaking comes in many different shapes and sizes, here is a list of 32 (in celebration of my 32nd year) ways you can be a changemaker:
Start a petition on

change.org

— is there an injustice you see in the world?

Rally a community towards collective action.
Be a

"social intrapreneur"

— innovate from within your company, for instance organize a volunteer service day, create a community engagement program, or convince your CEO to take the

1% pledge.

Perform acts of

microleadership

.

Take something you've done countless times one way and see what happens when you try a completely fresh, new approach.

Volunteer — check out

Taproot

and

Catchafire

for short-term, pro-bono opportunities with non-profits.

Create a working group at your company to make your organization more inclusive and to better support a diverse workforce

Help at a school — whether it's your kid's school, the neighborhood school or your Alma Mater, think about how you might give back.

Give a talk about your career path, help out with an after-school or community activity or offer to review college applications.
Start a "changemaker bookclub," bringing together friends to read and discuss

books about social change.

Serve on a non-profit board

Run a race where you raise money from friends and family for a cause (it's also a great way to connect with a tribe of likeminded changemakers).

Run for public office — whether that's your local community or something much bigger.

Start a

MeetUp

group around a cause about which you care deeply.
Visit

StartSomeGood

to check out the inspiring social ventures raising funds and support your favorites.

Beyond donating, deepen your impact by becoming part of their community.
Become a mentor — there's almost certainly someone who looks up to you and could learn from you.

Proactively offer your help before they can ask.
Trust more.

Control less.
Transition a portion of your financial investments into impact investments.

Bonus points for providing

"patient capital"

to bridge the gap between traditional investments and traditional philanthropy.
Learn, strengthen and practice the

three traits of great social entrepreneurs.

Encourage your children to be changemakers themselves — help them give away some of their toys to less fortunate children or help them create a lemonade stand where 100% of proceeds to go a local non-profit.

When you disagree with someone on a major issue, instead of venting on social media, strengthen your empathy muscles and try, sincerely, to understand their point of view.

Start your own social enterprise (this is an amazing way to be a changemaker, but far from the only way)!

Challenge the status quo.

Be a conscious leader — notice if someone in a meeting hasn't shared their opinion and ask for it; offer to help a teammate before they can ask; accept responsibility readily and share praise widely.

Change your perception of a challenge from something to be feared to something to lean into and grow from.

Lend money to an entrepreneur on

Kiva

.

Once your loan is repaid, continue reinvesting it to support others.

Apply for a fellowship

to develop the changemaker skills you need and the community which will support you in your journey.

Embrace failure, and encourage your teammates to fail forward by creating an environment in which it is safe to try new things, fail and learn from mistakes.

Find ways to use your voice and your power in support of those with less of each.

Are there two friends/colleagues of yours who would benefit from meeting each other?

Be a connector and share your network without expectation of return (

but check first with each before making the intro

)!
Learn how you are uniquely suited to bring purpose to your work by taking

Imperative's data-driven purpose diagnostic.

Have an idea for improving the world?

Stop fearfully holding into it, and start sharing it with the world for feedback and to find potential collaborators.
Learn to approach problems with an eye towards systems change —

get inspired by how leading Ashoka fellows have effectively changed systems.

Play big.

Remember that it's not a "change-thinker," it's a changemaker — so get started, and get comfortable figuring things out as you go!
There's something on here for everyone, so my birthday wish is that you try at least one of these out and make this the year that you become (or deepen your work as) a changemaker.
**********************
Related
Popular in the Community