The Gasometer Oberhausen in Germany is a massive, 367-foot high gas tank that's been transformed into a creative art space. What was once a storage facility for gas waste in the 1920s is now a palatial exhibition space that plays home to dazzling photography projections and light installations.
One such spectacle is "320 Licht," a stunning digital animation show that turns the tower of a relic into a 320-degree art experience. Filling the cylindrical space with undulating rings of light and constantly evolving illusions, the project is an artistic and spiritual take on architectural reappropriation, courtesy of the German studio, Urbanscreen.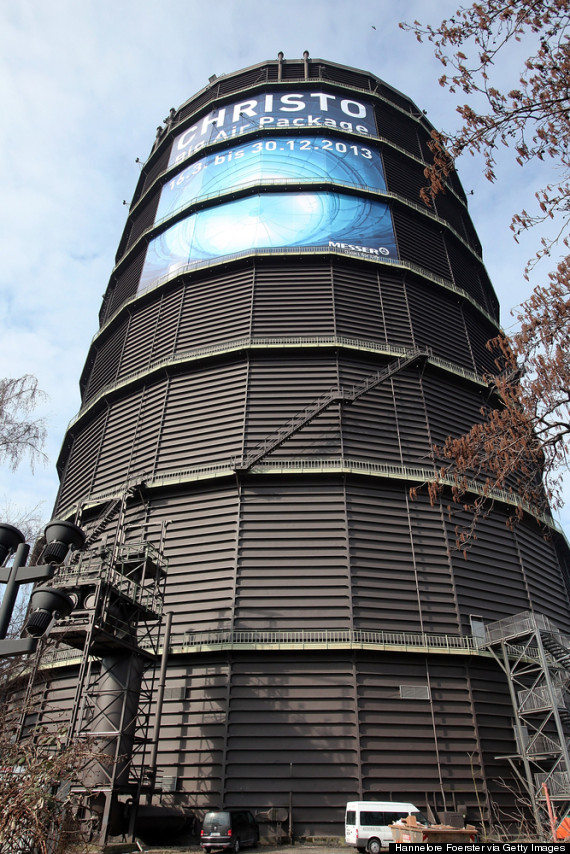 "I don't know if there's even an art space like this, with this size and dimensions," Thorsten Bauer, Urbanscreen's creative director ponders in the Creator's Project video below. "You feel incredibly small. As a tiny human, you feel lost in this space. On the other side, it's spiritual, like a cathedral."
Since it's decomissioning in 1988, the former industrial landmark has housed immersive exhibitions like Christo's mythic "Big Air Package." If you can't muster a cross-continental trip to Oberhausen, check out the visual intensity of "320 Licht" above and below. Let us know your thoughts on the piece in the comments.
Popular in the Community