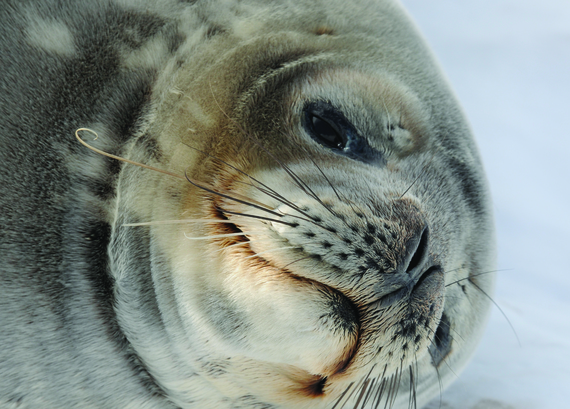 Today, the Antarctic Ocean Alliance, a group of more than 25 international environmental organizations, launched a new report -- "33 Antarctic Species We Love" -- a look at some of the incredible creatures living in Antarctica's Southern Ocean. As home to some of the world's largest populations of fish, penguins, seals, whales and seabirds, this report gives us a chance to shine a light on the amazing opportunity we have right now to protect this incredible habitat while it's still relatively intact.
So many of types of marine life are in jeopardy -- not because of nature's unpredictability, but because of human activity. Our oceans play an incredibly important role in the survival of all life on Earth, and it's time we recognize this and take bold steps to ensure they can recover and thrive.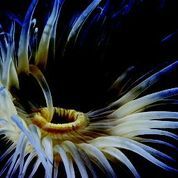 In late October, the Commission on the Conservation of Antarctic Marine Living Resource (CCAMLR) will meet in Tasmania, Australia. The outcomes of CCAMLR 33 will be crucial to the survival of the species highlighted in our report.
It is time for member states of CCAMLR to designate large-scale, permanent and ecologically diverse marine protected areas (MPAs) in East Antarctica and the Ross Sea this year and for the submission of a strong proposal for an MPA in the Weddell Sea in 2015. These will be critical, visionary and timely steps towards creating a network of MPAs and no-take marine reserves in the Southern Ocean in line with CCAMLR's previous commitments.
The Antarctic Ocean Alliance has identified over 40 per cent of the Southern Ocean in 19 habitats that warrant protection in a network of large-scale marine sanctuaries and the current proposals on the table at this year's CCAMLR meeting are just the start. For three years now, CCAMLR has failed to deliver on its commitment to establish a network of MPAs while threats to the Southern Ocean environment continue to grow. All member countries to CCAMLR -- including Russia, China, Norway and the Ukraine - must show the leadership needed to protect these important habitats and this is the year to do it.
Our report highlights 33 species -- but it could easily have included thousands more. From giant blue whales and mysterious Antarctic toothfish to furry Weddell Seals and rugged chinstrap penguins, the Southern Ocean is part of a vast interconnected ocean environment that not only supports marine life but human life around the world. No one country can protect the fragile ecosystems in which these species live. Addressing problems of this scale requires real collaboration between governments, communities, organizations, and scientists.
More than a million people from around the world have joined the global call to protect Antarctic waters. Please join us, and add your voice to the call for large-scale and lasting Southern Ocean protection. Let's tell CCAMLR that we expect the leadership necessary to deliver this protection this year, before it's too late.
Please sign the petition asking CCAMLR to protect Antarctica's oceans: www.antarcticocean.org.
Website: http://antarcticocean.org/
Twitter: @Antarcticocean
Facebook: https://www.facebook.com/AntarcticOceanAlliance?v=wall
Related
Popular in the Community