By Elyssa Kirkham, Editor
Tax Day is just around the corner, and on April 15 this year's tax season will officially end. Hopefully you're part of the 68 percent of taxpayers who file before April 1, as reported by SurveyMonkey and aren't filing at the last minute. If so, a refund from the IRS might already be on its way to your bank account.
There's another reason to celebrate Tax Day besides the end of tax season; many businesses offer special Tax Day freebies and deals. Theses Tax Day freebies give taxpayers an opportunity to treat themselves without blowing their tax refunds, or even spending anything at all. And for the businesses, Tax Day deals can help them gain favor and entice new customers into their doors.
14 Tax Day Freebies and Deals on Food
To help our readers find the best Tax Day freebies, deals and discounts, we rounded up this list of the best offers with the help of our friends at BeFrugal, CouponSherpa, RetailMeNot and DealNews. We found a number of offers from restaurants including free items with no purchase necessary and buy one, get one deals.
Beef'O'Brady's: Get 15 percent off your purchase on April 15.
Bonefish Grill: Follow this link to claim an offer for $10 off your purchase, valid through April 20.
Boston Market: Diners who purchase one meal will get a second free on April 15.
Bruegger's Bagels: Get a Bagel Bundle that includes 13 bagels and two cream cheese tubs for just $10.40 from April 11 to April 15 with a coupon sent to members of Bruegger's Bagels' eClub.
Burger King: Use this coupon to claim a buy one, get one free offer on Whoppers through April 19.
California Tortilla: Chips and queso are free on April 15 for all California Tortilla diners who say "Taxes Shmaxes" at checkout.
Great American Cookie: Each visitor to this cookie seller's locations will receive a free sugar cookie on April 15.
Hard Rock Cafe: The music joint is bringing back its Sing for Your Supper event. On April 15, Hard Rock customers can sing live with the Hard Rock band to earn a free meal. Hours and availability might be limited and vary by location, so check with your city's Hard Rock Cafe location.
Kona Ice: Kona Ice trucks will be handing out free shaved ices and Hawaiian leis while parked at post office, tax preparation centers and other businesses.
McDonald's: Big Macs and Quarter Pounders are buy one, get one for just $0.01 on April 15 at select McDonald's locations.
Orange Leaf Frozen Yogurt: Customers can get a frozen yogurt up to 16 ounces for just $4.15 on April 15. Customers can "like" the Orange Leaf Facebook page to claim the offer, and provide proof of claim via smartphone for redemption.
Outback Steakhouse: Celebrate the end of taxes with a steak dinner, and use this coupon to get 15 percent off at checkout through May 3.
Sonny's BBQ: The restaurant's IRS: Irresistible Ribs Special is offering ribs dinners for half price on April 15.
16 Tax Day Deals From Retailers Like Staples and Express
In addition to Tax Day food freebies and deals, GOBankingRates also found a number of offers from retailers. We found the most offers on apparel, as well as sports and outdoor gear, books, and office suppliers.
Alloy: A RetailMeNot-exclusive code, AVDRMN, gets shoppers 15 percent to 30 percent off purchases, with shoppers saving more as they spend more. Offer valid through April 30.
Ann Taylor: Get 25 percent off full-price items with the coupon code ANNT3BE, good through April 30.
Babies"R"Us: Shoppers can use this coupon to get $8 off Pampers or Huggies value boxes of diapers, valid through April 30.
Barnes & Noble: With taxes out of the way you might have time to catch up on your reading. If so, use coupon code X8W8L3A when shopping online to get 20 percent off a single item through May 1; exclusions apply.
Bon-Ton: Use this coupon to get $25 off when spending $75 or more through April 30.
Cabela's: Shoppers can save online only during the Cyberwalk Sale, which has sporting gear and outdoor equipment marked down up to 60 percent through April 15.
Carter's: Get 25 percent off purchases of $40 and up with code OKSP1514.
Dress Barn: Get 20 percent off a purchase by using promo code MMAR20 through April 21.
Express: Use coupon code 9068 online or this coupon in store to get 15 percent off through April 30. Some exclusions apply.
Finish Line: Through April 30, get $10 off purchases of $100 or more with coupon code APRIL10.
Foot Locker: Get 10 percent off when spending $50 or more online when you use code LKS10AFD through April 30.
Gap: Shoppers will get $25 of GapCash for every $50 spent through April 26 that can be redeemed May 13 through May 17.
HydroMassage: You can get a free HydroMassage experience with this coupon, valid April 13 through April 17.
Justice: Get 40 percent off an entire purchase through April 16 by presenting this coupon at checkout.
L.L.Bean: Get a $10 gift card for every $50 spent through April 19.
Lane Bryant: Save up to $75 with code APRILGCLB through April 22. Savings are tiered by purchase minimums; spending $75 yields a $25 discount, $150 gets you $50 off or $75 off $225.
3 Last-Minute Tax Prep Deals
Additionally, GOBankingRates found a couple deals for last-minute filers and those requesting tax extensions for their 2014 tax returns.
E-File.com: Use promo code 15OFF to save 15 percent on your tax extension.
Staples: Now that your taxes are out of the way, you can get rid of some of the related documents with Staples' offer to shred up to five pounds of documents for free from April 15 through May 2 with a coupon from the store's site. Staples also has a coupon for 10 percent off all mailing and shipping services, great if you're a last-minute filer.
TaxExtension: Promo code TWENTYOFF will save you 20 percent on your personal or business tax extension.
CORRECTION: This list previously described a deal from Olive Garden that is not in fact being offered.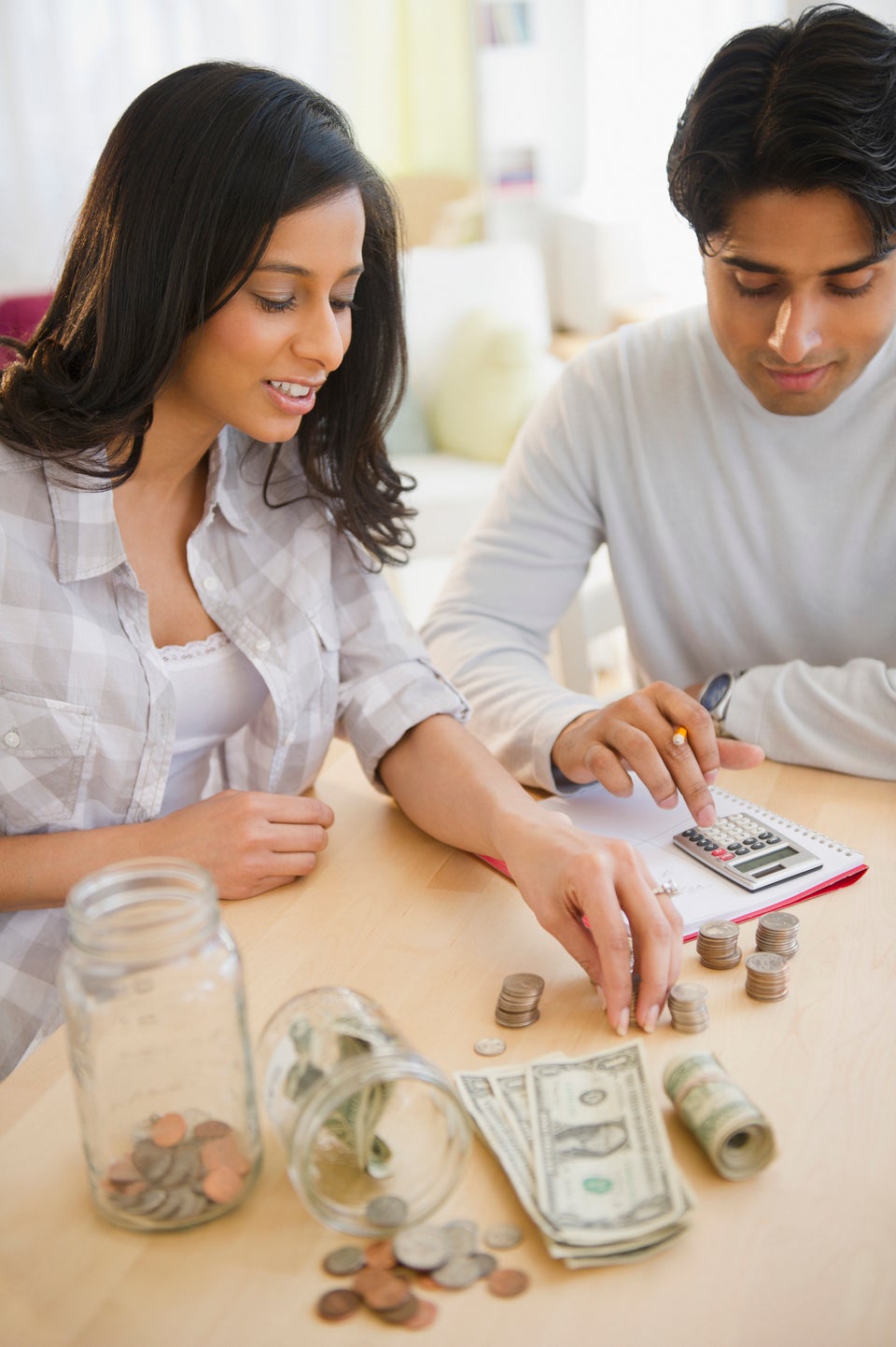 Top 8 Benefits of Financial Education
Related