A 33-pound, "grossly overweight" cat was rescued last week from the home in Sea Isle City, New Jersey, shelter officials told the Press of Atlantic City. When officers found Sprinkles, she was so obese that she couldn't roll over or properly groom herself. At four years old, she's three times her average weight. "Whatever position she's in, she's stuck. She can barely move," Stacy Olandt, a volunteer at the shelter who took Sprinkles in, S.O.S. Sea Isle City Cats, told the paper.
Local sheriff's deputies found the pretty kitty in shabby condition. She was covered in fleas and mites, suffered from an infection and had "the paws of a 9-pound cat and the body of a 33-pound cat," S.O.S. employee Mary Devery told the New York Daily News.
Her weight is reportedly equivalent to a 700 pound human who should weigh 180 pounds.
Now, the forlorn feline is getting a full makeover. She'll reportedly undergo a strict diet of four cans of cat food per day, and shelter workers hope she'll lose a pound each month until she reaches her target weight of about 10 pounds, Press of Atlantic City reports. She'll also need a tummy tuck so her excess skin doesn't drag on the floor.
Sprinkles was a little standoffish at first and barely moved but now she seems to be adapting well to her new home. Devery said she is walking round and is friendly to everyone, but because of her girth is unable to climb stairs. Her size also prohibited her from properly grooming herself and Sprinkles entered with infections and a flea infestation.

"She's doing great. She's moving around and she's as friendly as can be," Devery said. "She's purring a lot. She's a very happy girl."
It wasn't immediately clear why she was left in the house, or how she got as big as she is, but you can apply to adopt Sprinkles or other cats from the S.O.S. shelter's adoption page.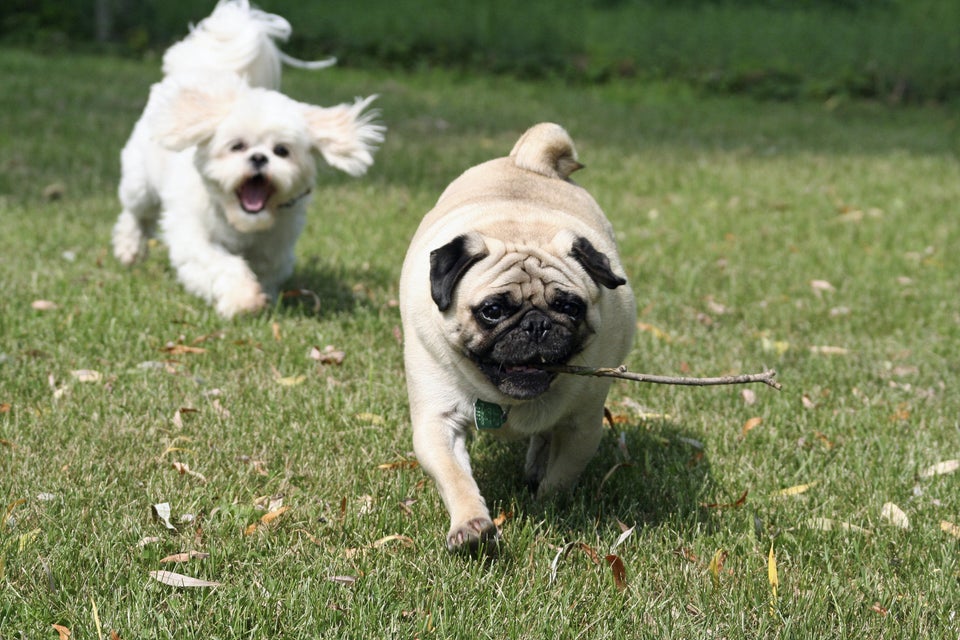 7 Strategies For Healthy Pets
Popular in the Community