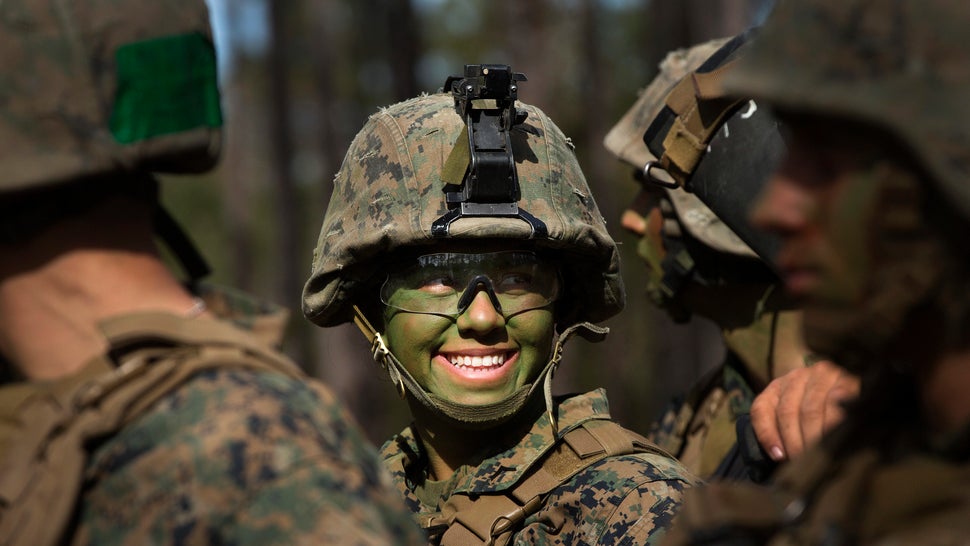 "People don't know: What is a female veteran? What does she look like? What does she bring to the table? What did we do over there?"
That's how veteran Julie Weckerlein described her experience after returning home from duty to NBC News in 2012. Weckerlein's right -- not enough people understand the impact female veterans have had and continue to have in the U.S. military. 
"Being a woman hugely affects my identify as a veteran," one respondent said in a June 2015 survey conducted by The Mission Continues. "It's a regular thing to be told I'm too pretty to have served in the military, let alone at war. I've been told I couldn't possibly have any issues relating to war since I was a female and couldn't possibly have experienced anything but rainbows and sunshine while deployed. I've been called a liar."
So today, on Veteran's Day, we've rounded up 33 photos of women serving their country to honor the service women that are often missing from the common image of a military person. The photos show women training on base, fighting in combat and reuniting with family members.
These are what servicepeople look like, too. And this Veterans Day, along with every other day of the year, we honor them.
PHOTO GALLERY
Soldier Homecomings In The U.S.
Calling all HuffPost superfans!
Sign up for membership to become a founding member and help shape HuffPost's next chapter