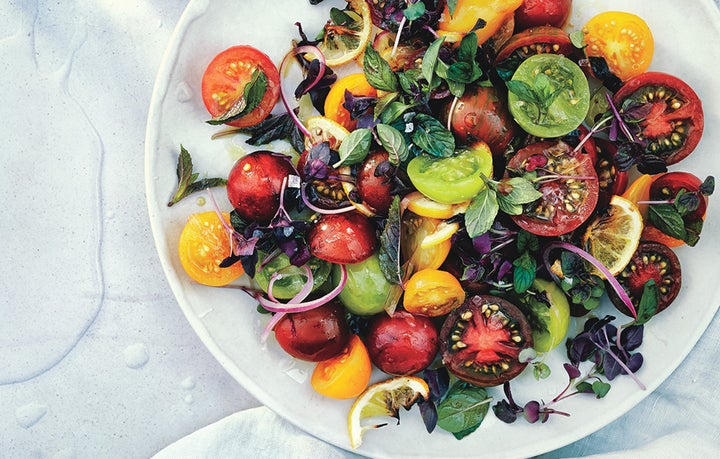 Salad is a very loose term that doesn't have to entail a bowl of wilted lettuce. If you're one of those people that scoffs at the word "salad," and balk at the idea of eating one, let these 40 salads rock your world.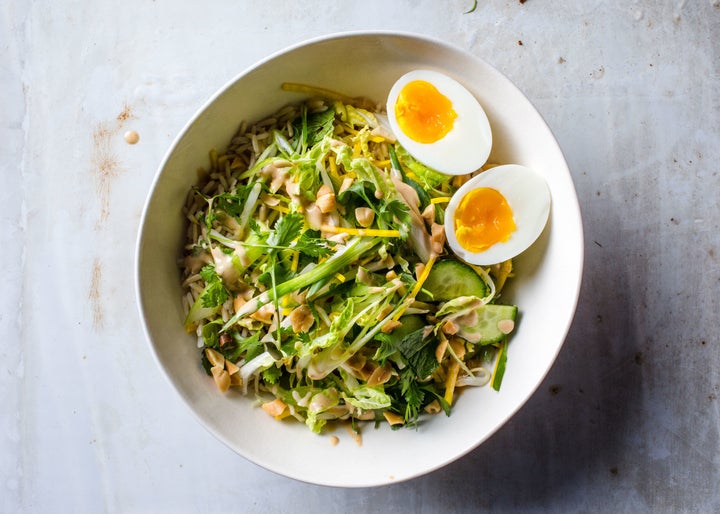 A warm, sultry peanut sauce counts as salad. We think.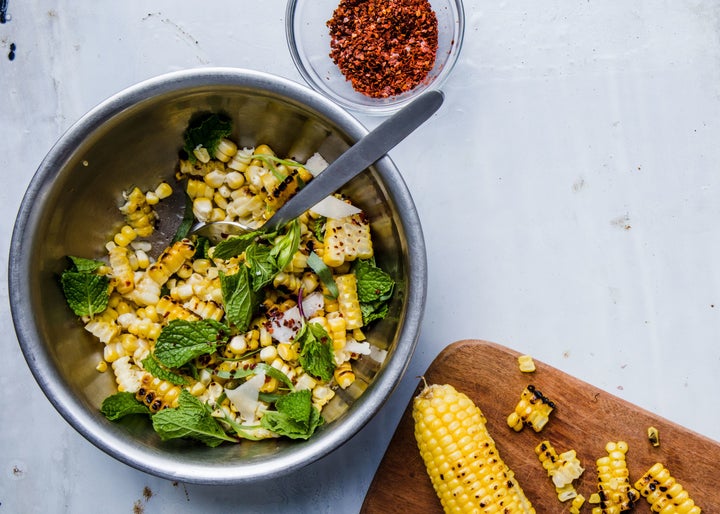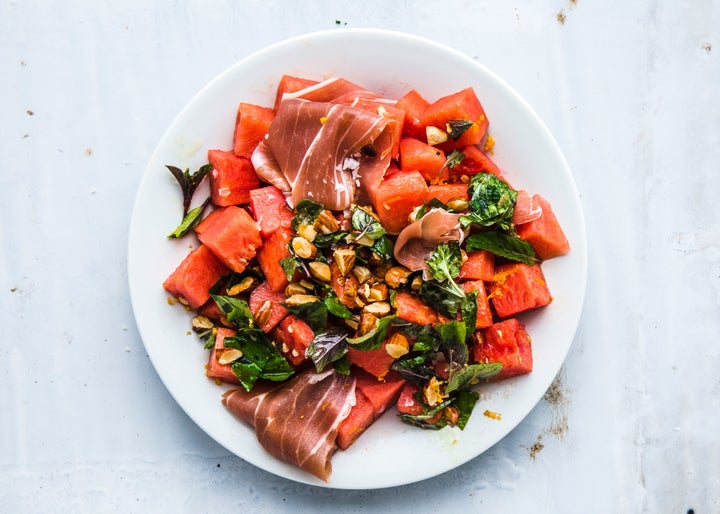 Watermelon and prosciutto may seem like an unlikely pair, but the salty-sweet mix will make this your new go-to salad, because look at it.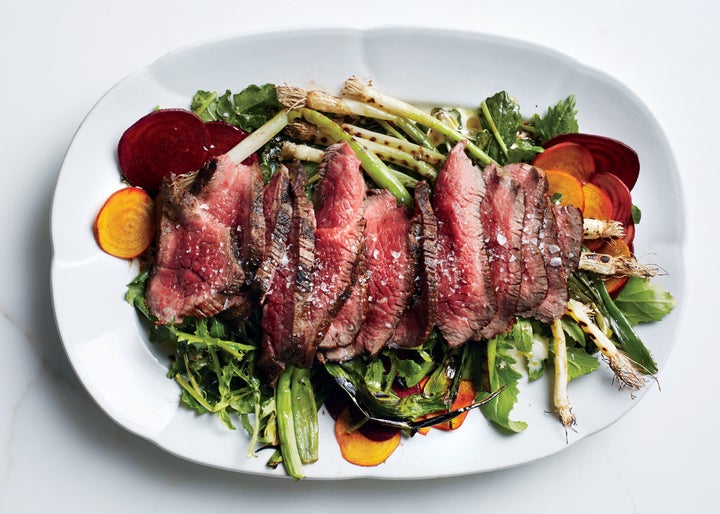 Steak! But salad! You want it.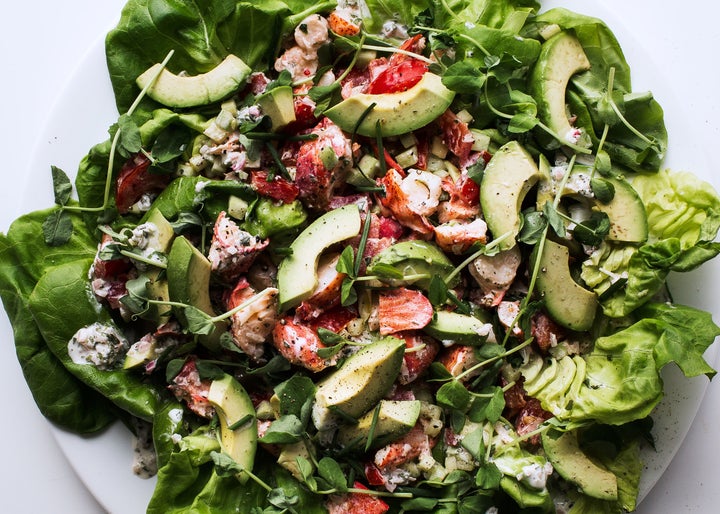 If you can't get down with a salad that is mostly lobster, it's you, not the salad.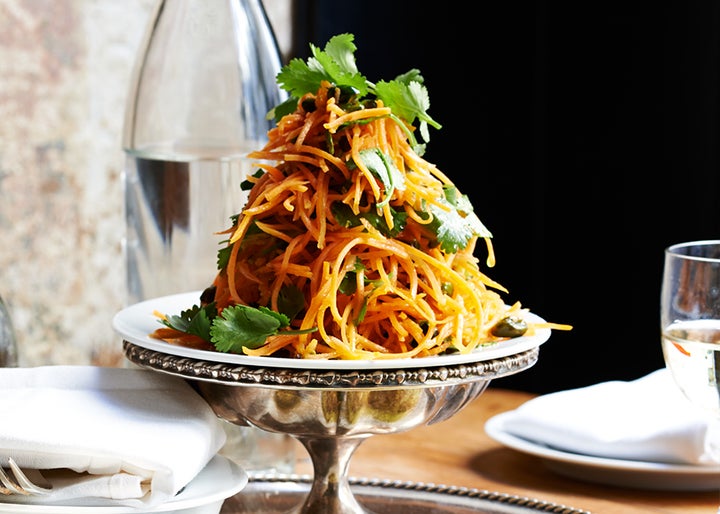 Oui, this is the kind of salad they serve at French bistros. And, oui, the texture and nutty-acidic garnish will win you over.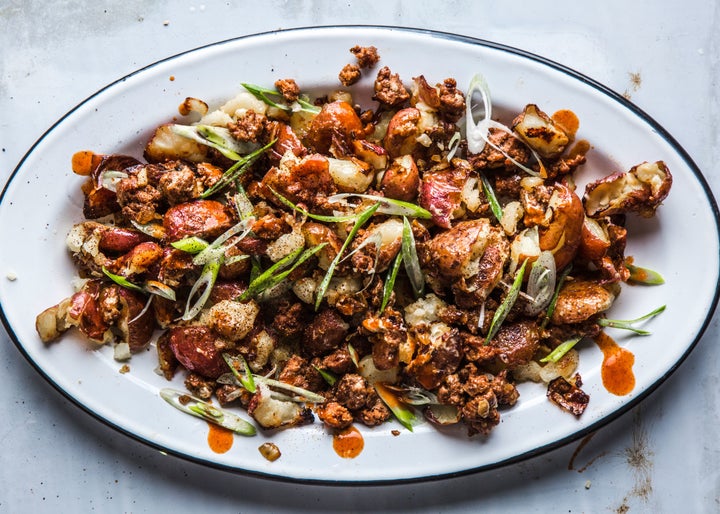 This paprika- and chile-spiked potato salad is equally delicious served warm or room temperature—which means salad is a misnomer. Bingo.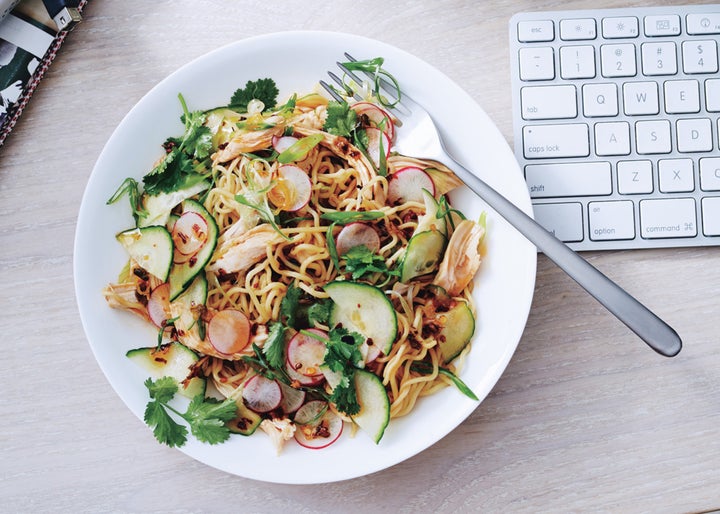 This bracing dish offers a taste of China's Sichuan Province and needs no reheating or additional prep at lunchtime. Also, noodles instead of lettuce. ARE YOU STARTING TO LOVE SALAD YET?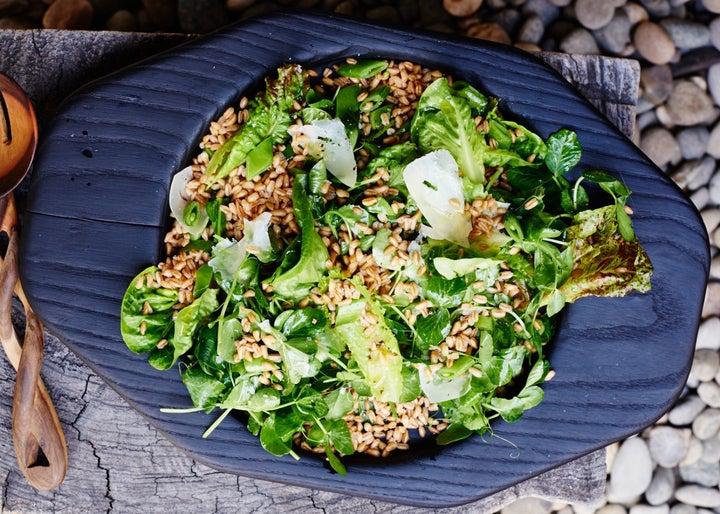 This spring salad can be made with pretty much any grain and firm grating cheese you like. The little gem lettuce is just an accent so it looks like you're eating real salad when you 'gram it.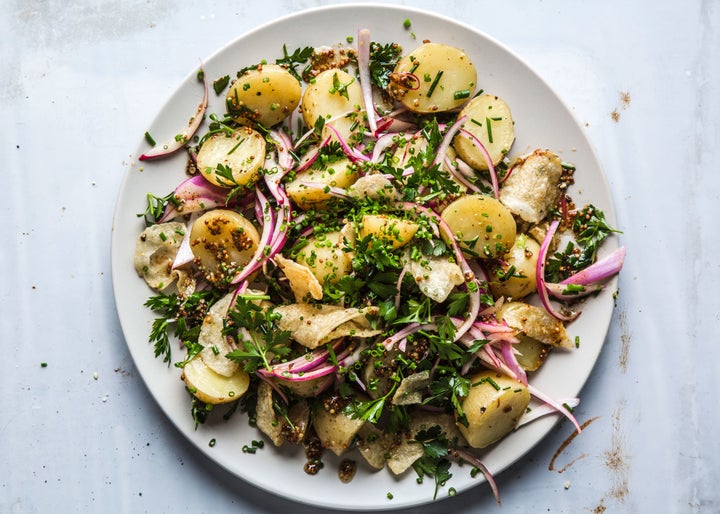 Potato on potato action here—the chips add welcome crunch to a refreshingly mayo-free salad. Haha, "salad."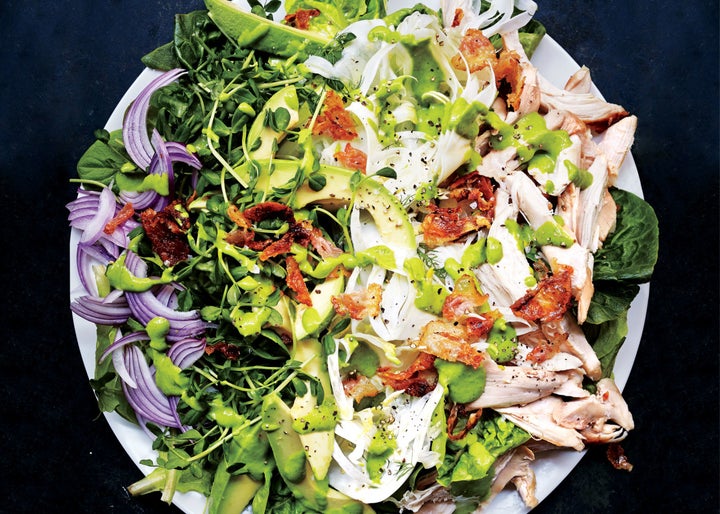 There's chicken skin, there's bacon, there's the word "goddess" in the title. This is how you salad.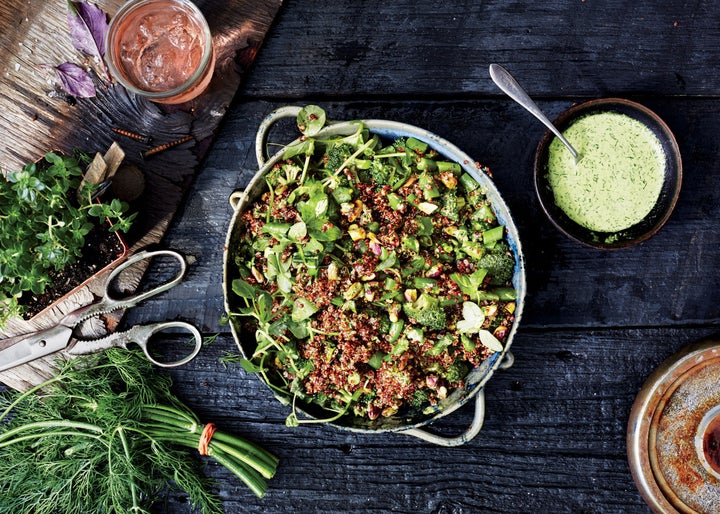 Don't obsess over getting these exact ingredients in this precise combination. The magic is in the pistachio dressing. Douse it on everything.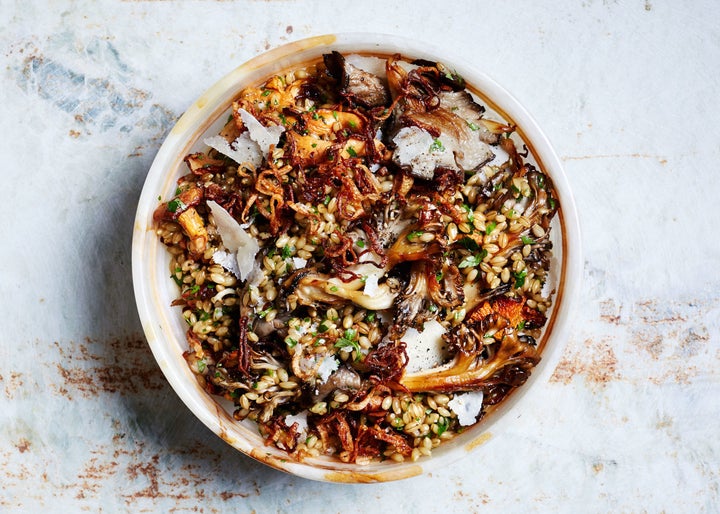 Any chewy grain, such as wheat berries, farro, or even brown rice, can replace the barley. But the more butter on those mushrooms, the better.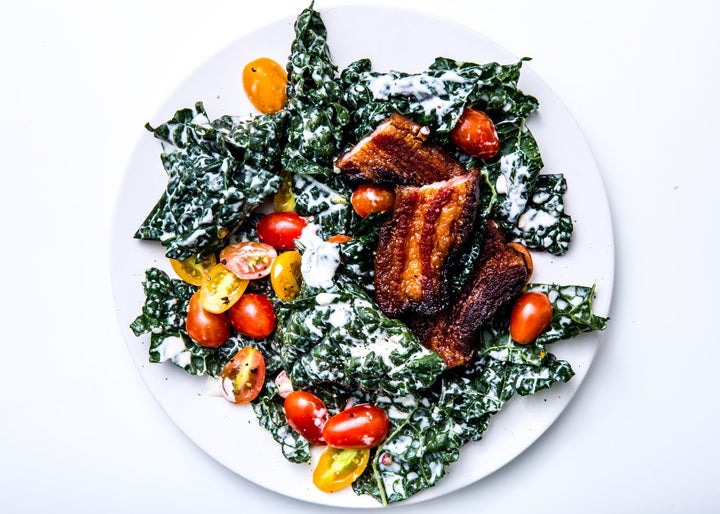 It's a BLT, just without the bread—and with a thick, creamy dressing we'd eat off of a spoon.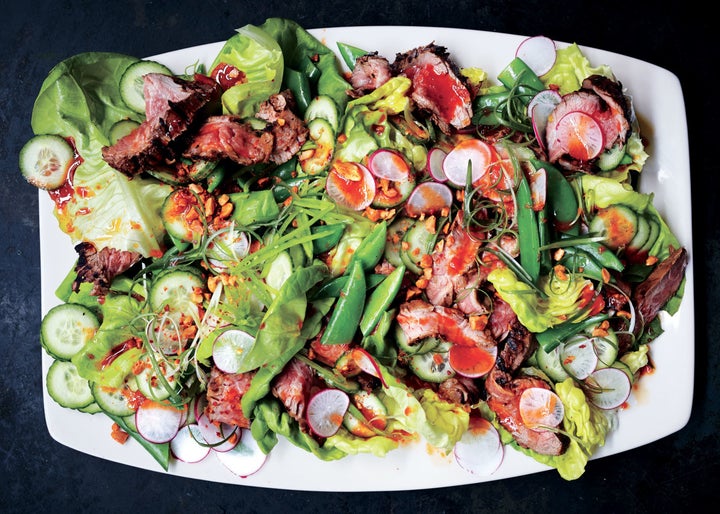 The steak can be marinated a day in advance—in fact, it gets better. Remember: A salad that is mostly steak is a good salad.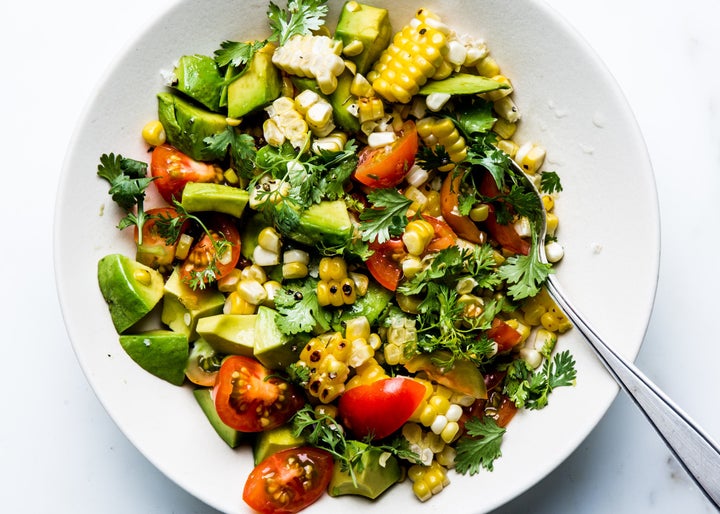 A salad, or chunky guacamole depending on your perspective, so easy you can actually have the kind of Summer 2016 people (okay, Drake) write songs about.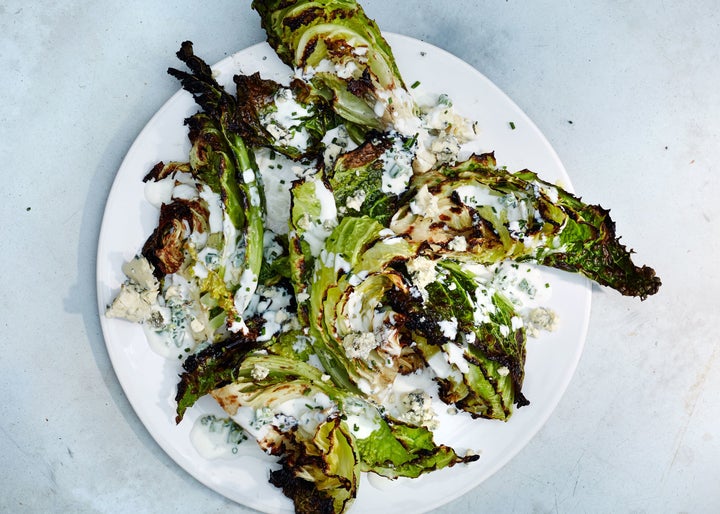 Grilled salads are a thing, and this thing is covered in a blanket of bacon. Inspiring.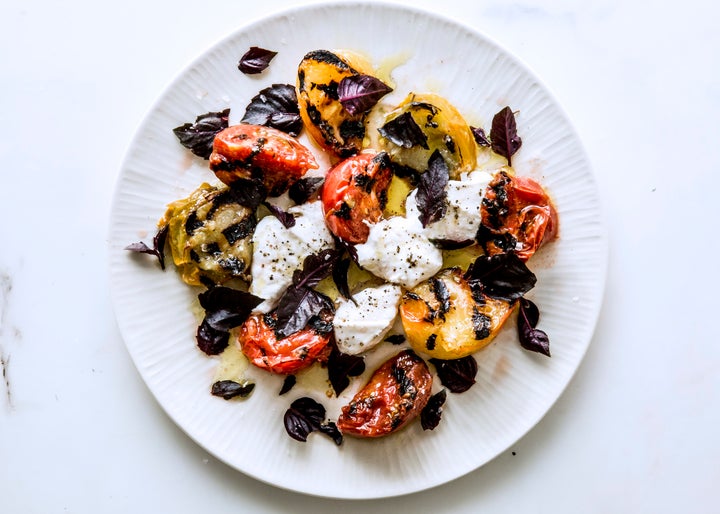 Tomatoes, basil, cheese—a dish we know and love gets a major upgrade.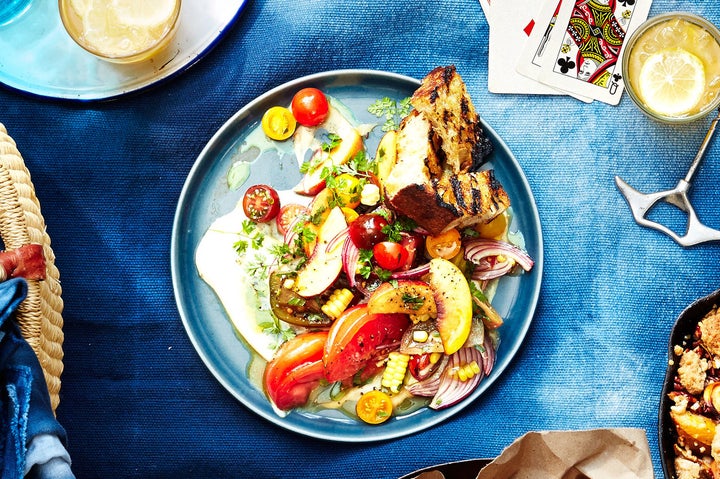 No one will know this umami-packed creamy dressing is made with tofu; they'll just think it's delicious.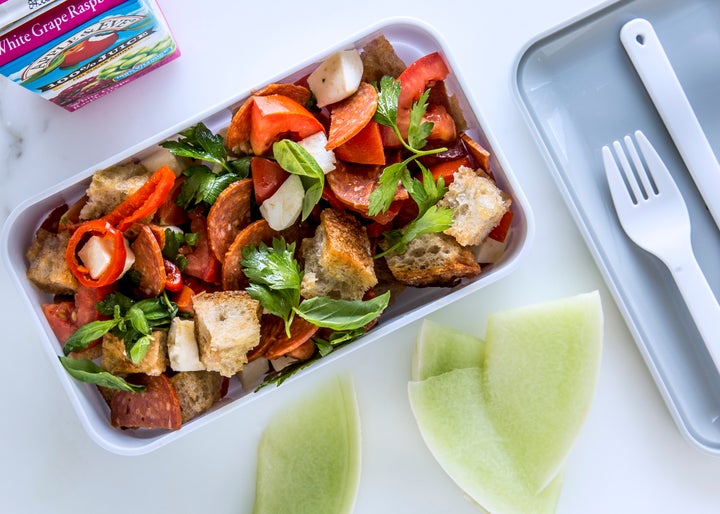 Salads CAN be made of bread. And pepperoni.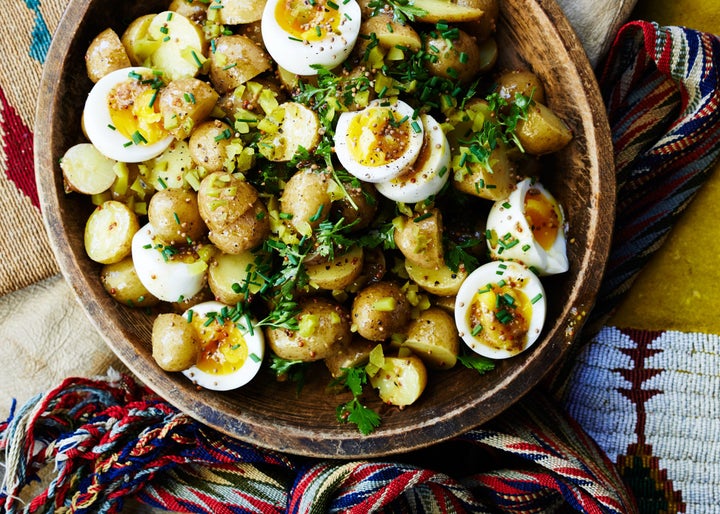 Egg salad and potato salad: Unite!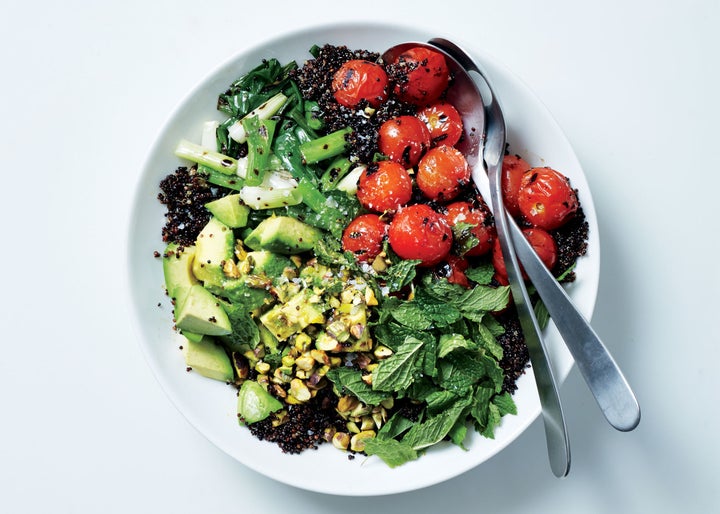 Load up on grilled veggies and avocado, toss in some grains. Done. This recipe, created by editor-in-chief Adam Rapoport, goes great with a lemon-shallot vinaigrette .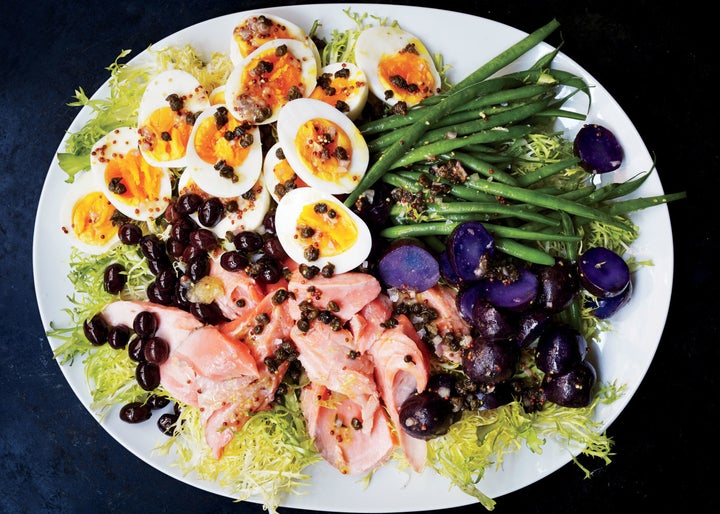 Mostly salmon, and perfectly almost-boiled eggs—yet still a salad. Wow, what a world.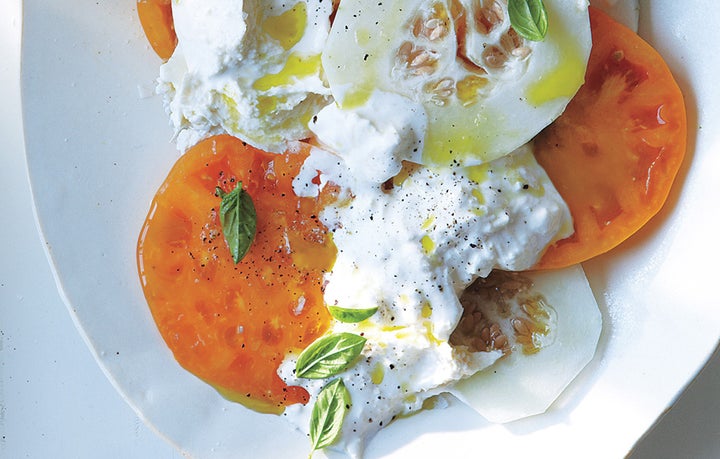 Fruit salad, meet Caprese salad. Caprese, meet burrata. Never look back.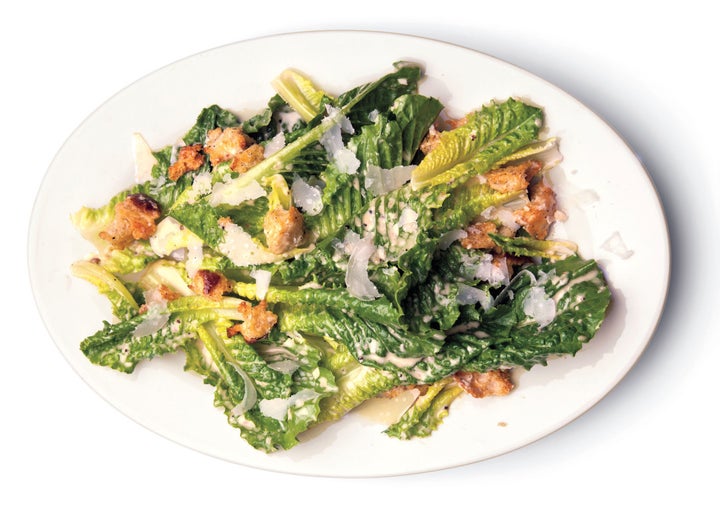 A great Caesar salad recipe gets its swagger from a great Caesar dressing.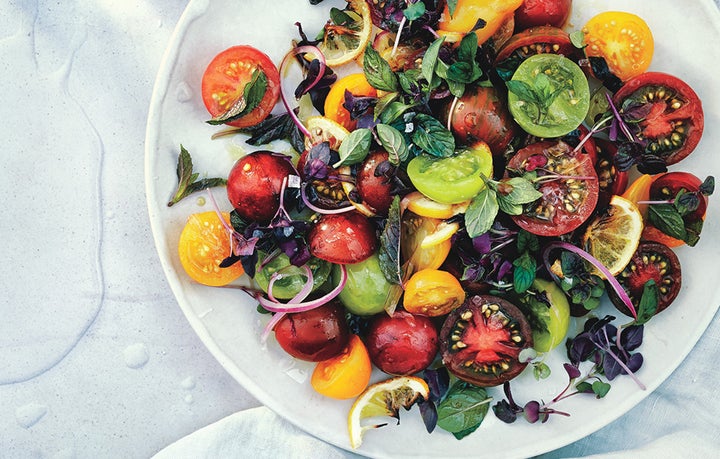 Salsa salad! With roasted lemons. C'mon, you want that.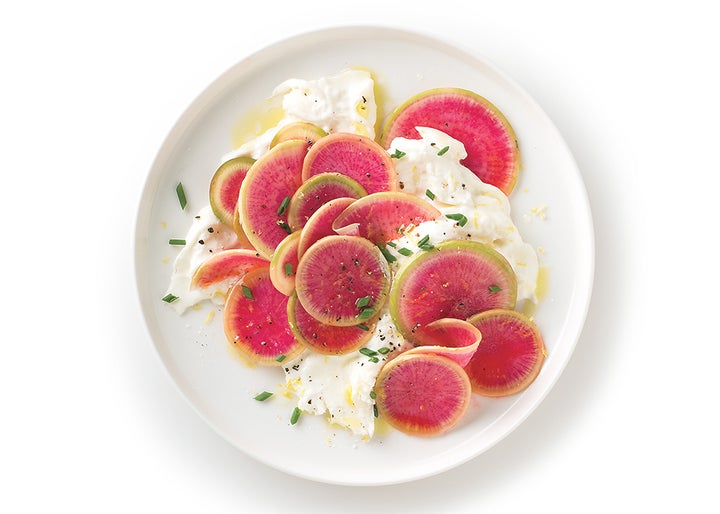 Mostly cheese, let's be real.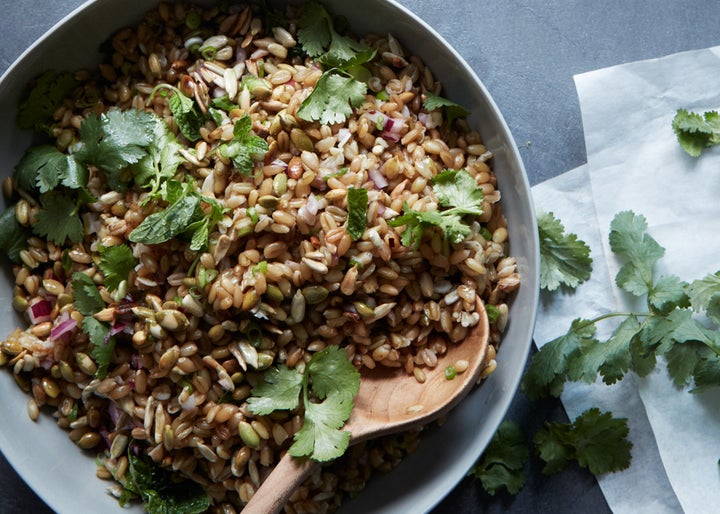 Use your dinner leftovers to make this salad, then congratulate yourself for opening your heart to salads.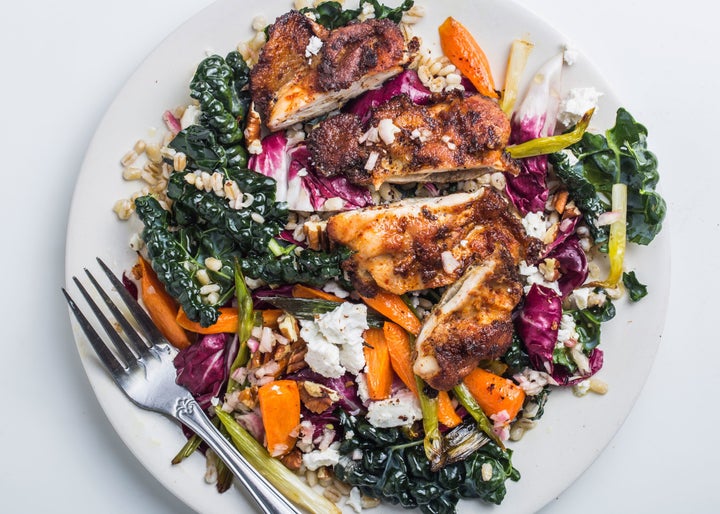 Is it...true? A workday lunch you'll actually be excited to eat? It is. It is.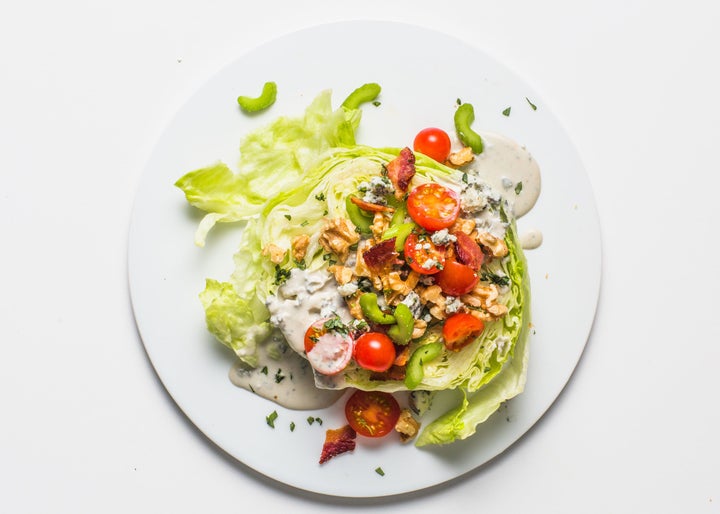 Despite how you feel about iceberg lettuce, this dressing is what's up.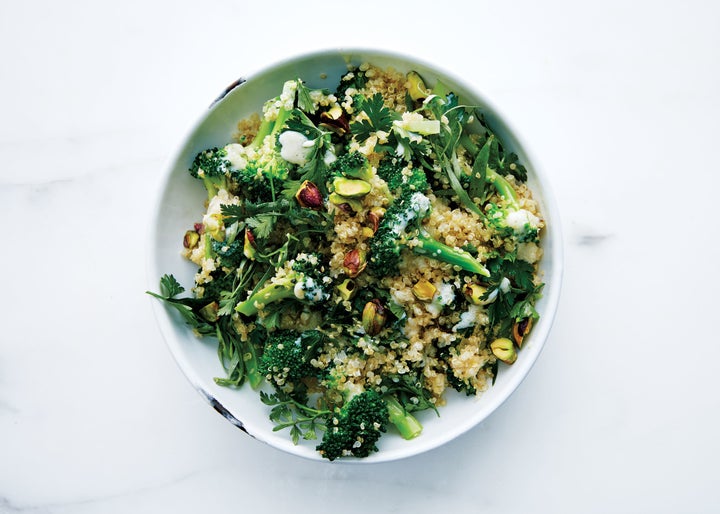 Homemade ranch dressing makes this salad so much more than a salad.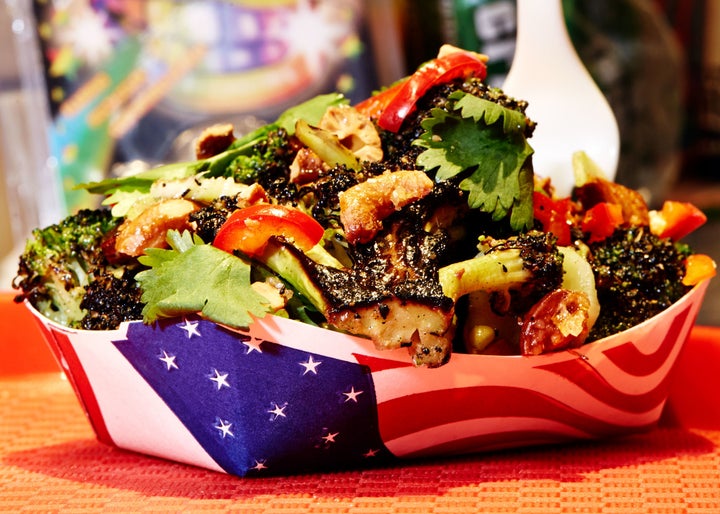 This broccoli salad is from Superiority Burger, so trust in its deliciousness.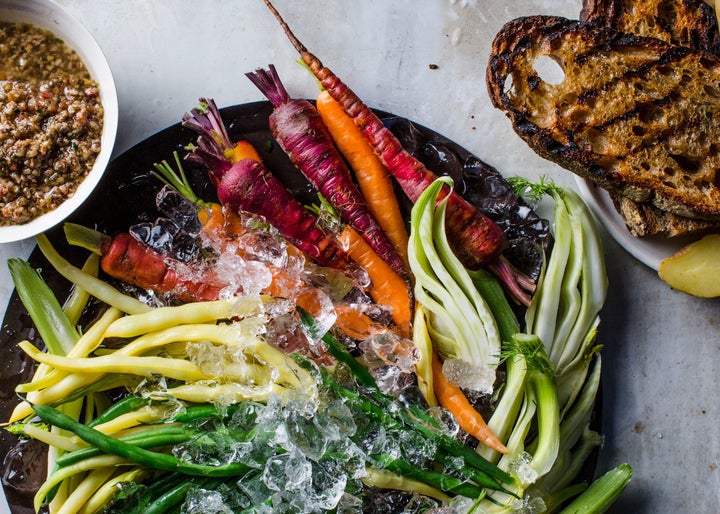 Hey salad hater, have you ever had bacon XO sauce? Okay then.

Support HuffPost
A No-B.S. Guide To Life
Related
Popular in the Community