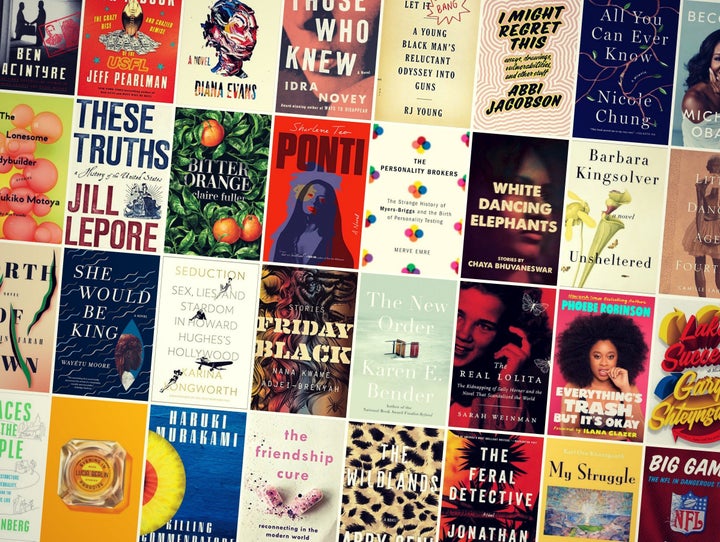 After a long, hot, weird summer, autumn is finally arriving to bless us with sweater weather and a fresh slate of wonderful books.
Some of these books, of course, are long, hot and weird ― in the best possible ways. (Think new Murakami, new Kingsolver and new Knausgaard.)
Here at HuffPost, we've added our most-anticipated books to our to-read lists and are practically vibrating with excitement for them to finally come out.
Some of us gravitate to incisive nonfiction, like Sarah Weinman's The Real Lolita and Jill Lepore's These Truths. Others prefer to be dazzled by stylish fiction, like Wayétu Moore's She Would Be King and Sharlene Teo's Ponti. This autumn, there's a book for every palate: short fiction, epic novels, investigative reports, contemplative memoirs.
Here are 34 books we at HuffPost can't wait to read this fall:
Sept. 4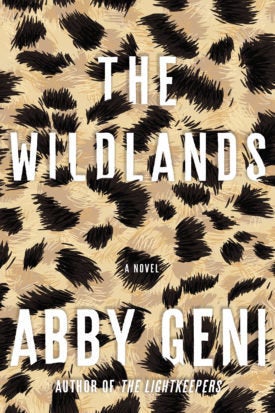 The Wildlands, by Abby Geni (Counterpoint)
When a massive tornado swept through the small town of Mercy, Oklahoma, it took the McCloud kids' home, farm and sole remaining parent ― and inspired teenage Tucker to join the war between man and nature, on the side of nature. Years later, he returns to conscript his adoring baby sister into his violent environmental crusade. Geni's sophomore novel, like her first, is a moody, pulse-pounding literary thriller. ―Claire Fallon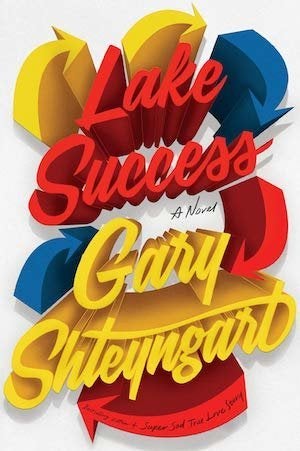 Lake Success, by Gary Shteyngart (Random House)
Shteyngart, an able satirist of societies collapsing under their own excess, takes on America's current ruling class of professional money-hoarders. Barry, a Princeton-educated hedge fund manager, embarks on a last-minute Greyhound odyssey across America to flee his professional stresses and his collapsing relationship with his wife and their young son, who has autism. ―Fallon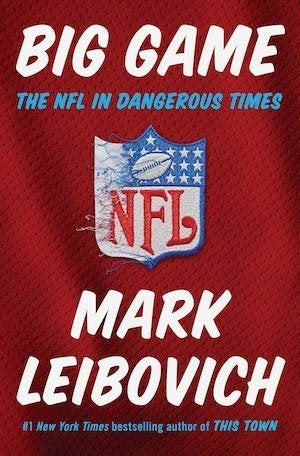 Big Game: The NFL in Dangerous Times, by Mark Leibovich (Penguin Press)
Known for his political reporting, Leibovich has spent the last four years diving into perhaps the only grosser subject: the NFL. I'm not sure I actually want to read this, because I accidentally consume too much football to add any more intentionally, but then anything that spends its time pissing off NFL owners seems up my alley. There's also this line from its Amazon review: "Pro football, this hilarious and enthralling book proves, may not be the sport America needs, but it is most definitely the sport we deserve." True enough. ―Travis Waldron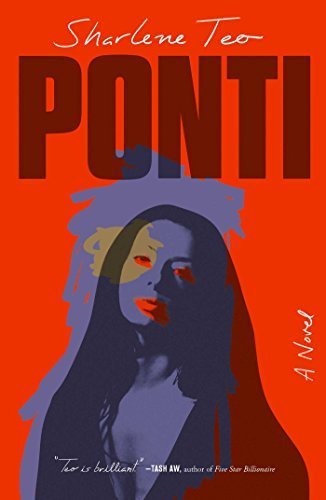 Ponti, by Sharlene Teo (Simon & Schuster)
"Today marks my sixteenth year on this hot, horrible earth," misfit teenager Szu begins this book. In 2003, she meets the similarly misanthropic Circe, and the two forge an intense bond. Meanwhile, Szu's mother, Amisa, known for her turn in '70s cult horror films, is dying. Years later, Circe is asked to create buzz around the remakes of Amisa's horror films as part of her job in social media. She's had no contact with her former friend, but the work forces her to confront memories from her volatile teen years. The story, told with dark humor by an exciting new voice, navigates the intricacies and weirdness of human connections, and the impressions they leave behind. ―Jill Capewell 
Sept. 11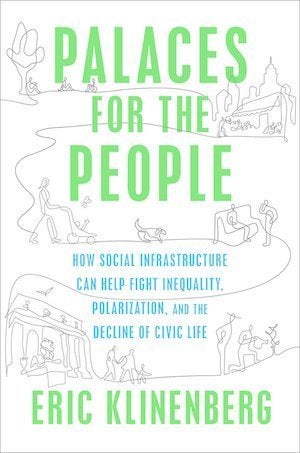 Palaces for the People: How Social Infrastructure Can Help Fight Inequality, Polarization, and the Decline of Civic Life, by Eric Klinenberg (Crown)
A sociologist unwinds how strong social infrastructure, or the civic connections that bind people together when they share public spaces, could held solve social problems. Among the book's appealing facets, it includes a compelling example of how remediating abandoned buildings in Philadelphia drove down gun violence. ―Erin Schumaker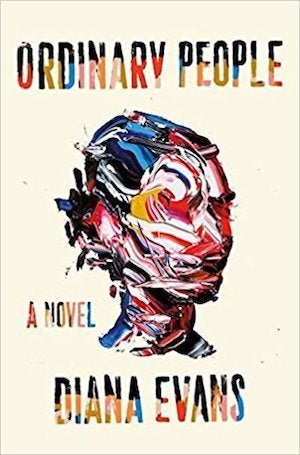 Ordinary People, by Diana Evans (Liveright)
In 2008 London, two couples find settling into adulthood comes with growing pains, as each navigates conflicting priorities and weighs idealism against convention. Evans' novel explores the fault lines that can run through a marriage, and unpacks the intersection of race, gender and politics with something as profoundly intimate as marriage. ―Fallon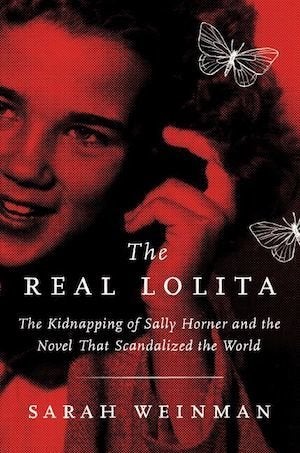 The Real Lolita: The Kidnapping of Sally Horner and the Novel That Scandalized the World, by Sarah Weinman (HarperCollins)
In 1948, a mechanic named Frank La Salle kidnapped 11-year-old Sally Horner, posing to the outside world as her father while raping her repeatedly behind closed doors. Seven years later, Vladimir Nabokov published Lolita, a novel about a perverse professor "seduced" by a 12-year-old "nymphet." In The Real Lolita, Sarah Weinman juxtaposes the story of Horner's tragic life and untimely death with the creation of one of the most infamous novels of all time, making the argument that one inspired the other. Weinman's gripping work of true crime challenges a culture that privileges artistic genius over a child's life. ―Priscilla Frank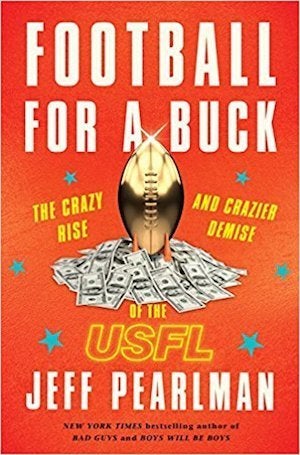 Football for a Buck: The Crazy Rise and Crazier Demise of the USFL, by Jeff Pearlman (Houghton Mifflin Harcourt)
So much football, but at least Jeff Pearlman's new book is a look at the nutty United States Football League, which, for a period of time in the 1980s, thought it could take on the NFL and win. It was working well enough until Donald Trump got involved and blew the whole thing up. Sounds familiar. ―Waldron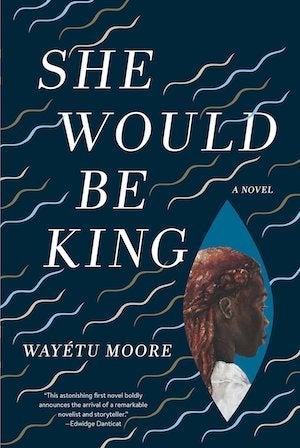 She Would Be King, by Wayétu Moore (Graywolf Press)
Set amid the founding of Liberia, She Would Be King interweaves the stories of a man fleeing slavery in Virginia, a light-skinned Jamaican man and a West African villager who has been cast out as a witch. Moore's debut unflinchingly depicts the convergence of brutal forces ― colonialism, the slave trade ― while brushing it with a glimmer of magic. ―Fallon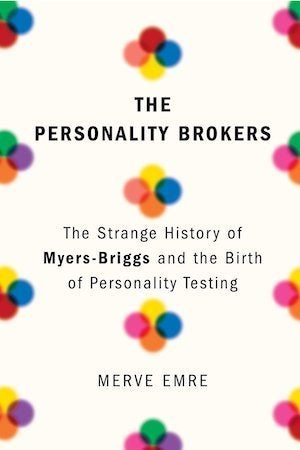 The Personality Brokers: The Strange History of Myers-Briggs and the Birth of Personality Testing, by Merve Emre (Doubleday)
Apologies in advance to the hordes of Myers-Briggs fanatics who have found Jungian in-group solace in the four-letter identifiers gifted to us by Katharine Cook Briggs and her daughter Isabel Briggs Myers. They're probably bunk! (I'm not sorry, I'm literally salivating at the mere thought.) ―Katherine Brooks 
Sept. 18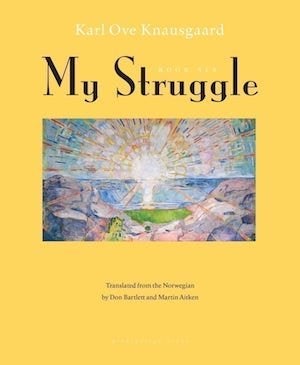 My Struggle: Book Six, by Karl Ove Knausgaard (Archipelago)
Karl Ove has struggled ― six times over, at least, by most recent count. The last English-translated edition in the Norwegian author's six-deep series of autobiographical novels (i.e. tomes of memoir-ish thoughts spliced together to both boring and titillating results) hits shelves this fall, and though I haven't read any of its five weighty predecessors, I'm here to lightly suggest I might read this one. ―Brooks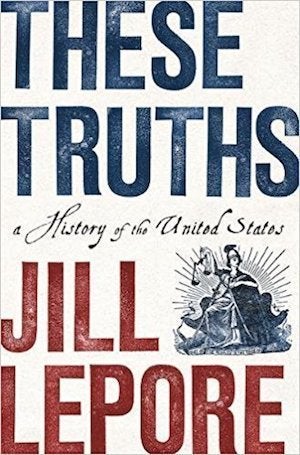 These Truths: A History of the United States, by Jill Lepore (W.W. Norton & Co.)
"An old-fashioned civics book," Harvard historian and New Yorker contributor Jill Lepore calls it, a glint in her eye. This fat, ludicrously ambitious one-volume history is a lot more than that. In its spirit of inquiry, in its eager iconoclasms, These Truths enacts the founding ideals of the country it describes. ―Tommy Craggs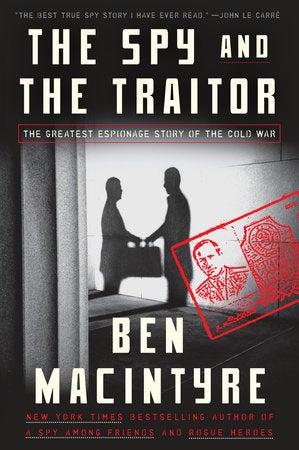 The Spy and the Traitor: The Greatest Espionage Story of the Cold War, by Ben Macintyre (Crown)
"Oleg Gordievsky was a spy like no other." Sold! It takes so little to interest me in a bit of narrative nonfiction about Cold War espionage. KGB, MI6, CIA: Cool, the gang's all here. I'm in! ―Brooks 
Oct. 2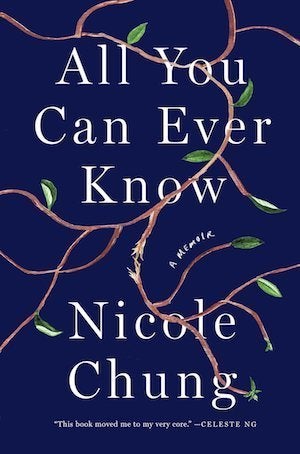 All You Can Ever Know, by Nicole Chung (Catapult)
In this much-anticipated memoir, Chung brings her clear and thoughtful prose to the task of untangling the legacy of her adoption to white parents in Oregon. Transracial adoption, often framed as a simple act of altruistic love on the part of white parents, looks far more complicated under Chung's kind but implacably honest gaze. ―Fallon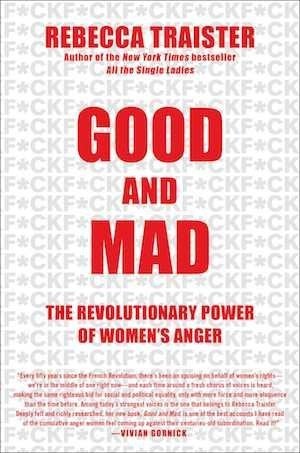 Good and Mad: The Revolutionary Power of Women's Anger, by Rebecca Traister (Simon & Schuster)
American women are full of collective rage, perhaps in a way that we have not seen expressed since the 1970s. Journalist, author and essayist Rebecca Traister set out to explore this "well-aimed anger" and the power it has to fundamentally reshape our ideas of womanhood, our institutions and our politics. With Traister's incisive prose and a topic that couldn't be more timely, this book is sure to be a fiery read. ―Emma Gray
Oct. 9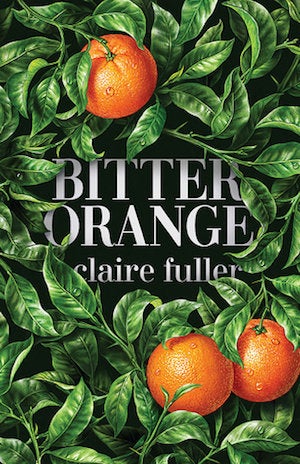 Bitter Orange, by Claire Fuller (Tin House Books)
A lonely woman, living in the attic of an old English home in 1969, gets drawn into the intoxicating orbit of the glamorous couple living downstairs, in a suspenseful novel of voyeurism and deception. ―Fallon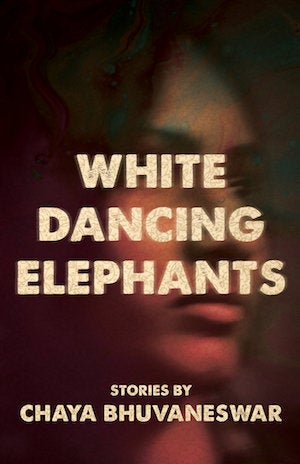 White Dancing Elephants, by Chaya Bhuvaneswar (Dzanc Books)
In this evocative debut short-story collection, Bhuvaneswar pulls readers deep into the psyches of women who are vulnerable and lost, dangerous and clever: a woman clinging to denial over her miscarriage, an artist with schizophrenia, two women in a doomed love affair. ―Fallon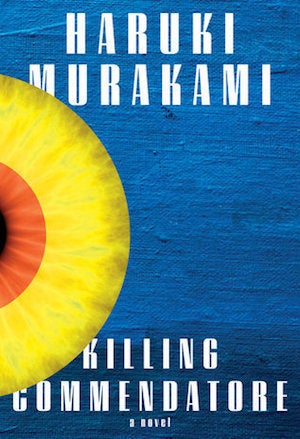 Killing Commendatore, by Haruki Murakami (Knopf)
Few novelists today can boast the fervent fanbase of Murakami, whose many readers will have a big, juicy meal to tear into this fall. This epic brick of a novel follows a lonely portrait painter who is drawn into a fantastical artistic quest. ―Fallon 
Oct. 16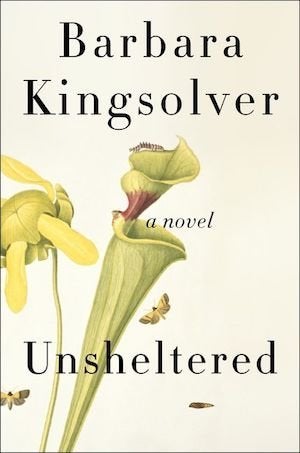 Unsheltered, by Barbara Kingsolver (Harper)
Two families living in the same New Jersey home ― one modern-day, one in the 1880s ― struggle to find their footing in times of rapid societal change. The Poisonwood Bible author digs into today's collapsing middle-class, and the Darwinian scientific debates and utopian dreams of an early century. ―Fallon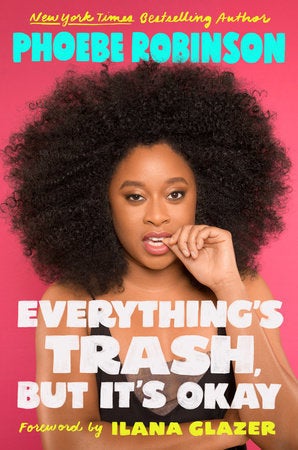 Everything's Trash, But It's Okay, by Phoebe Robinson (Plume)
When the world is a giant dumpster fire, you need to be able to laugh and commiserate about it. Lucky for us, comedian and author Phoebe Robinson wrote a whole book of hilarious, relatable essays that allow you to do just that. ―Gray
Oct. 23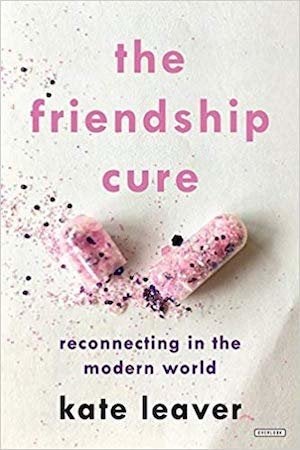 The Friendship Cure: Reconnecting in the Modern World, by Kate Leaver (The Overlook Press)
I'd be lying if I didn't admit I'm a sap for friendship, and I've long felt it to be an underappreciated aspect of modern life. Family, romantic partners, money, stable jobs ― those are the sort of things our society values. And for the most part, that makes sense. But even if saying it out loud causes your eyes to roll into the back of your head, friends are a critical component of any person's happiness, too, and deserve to be understood as such. So I'm happy to see that Kate Leaver is dedicating an entire book to the subject of friendship. Give me all the scientific research I can handle on why it's good for me to continue to prioritize my friends ― in spite of the various societal pressures telling me otherwise. ―Maxwell Strachan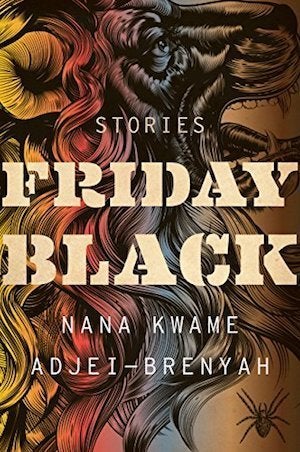 Friday Black, by Nana Kwame Adjei-Brenyah (Mariner Books)
The opening story in this debut collection centers on the acquittal of a white man who used a chainsaw to massacre five black children standing outside a library — a deeply disturbing, outsized premise that nonetheless feels shatteringly planted in reality. Emmanuel, taking in the news, must continue about his day. On the phone with a job interviewer, at the mall buying a shirt, he constantly monitors how his blackness comes across, remembering his father's words to him as a child: "I want you safe. You gotta know how to move." Adjei-Brenyah's collection promises a searing, exacting look at injustice in America, from the quotidian to the systemic, delivered in a way that makes it impossible to look away. ―Capewell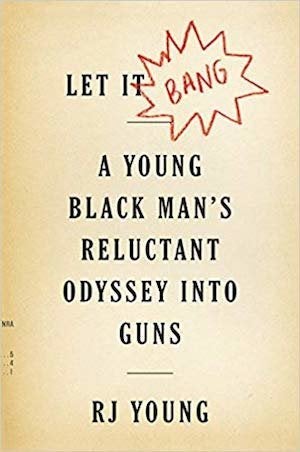 Let It Bang: A Young Black Man's Reluctant Odyssey Into Guns, by RJ Young (Houghton Mifflin Harcourt)
When I interviewed RJ Young for a story on black people and gun ownership in 2017, one thing he said stood out to me: "People have to take me as what they see, and they will immediately form an opinion about me. And most people who are white will have a bad opinion of me. That's how I think this fits into my blackness. I can't view myself as just a gun owner. I have to view myself as a black gun owner." It was obvious he had thought very deeply about his blackness, how he is perceived by white folks and what role his status as a gun owner played in any number of scenarios — including interactions with home invaders, white gun owners and the police. This all makes me eager to read Let It Bang. ―Julia Craven 
Oct. 30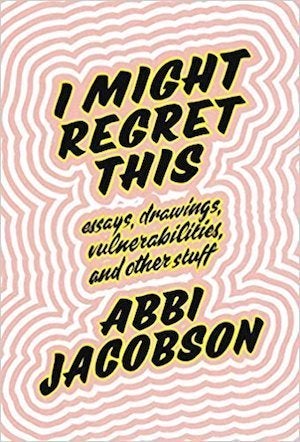 I Might Regret This, by Abbi Jacobson (Grand Central Publishing)
A much-anticipated addition to the "funny women writing essays" genre, "Broad City" co-creator and co-star Jacobson discovers life is a highway on a cross-country solo road trip. With the mental space that a lengthy drive provides, the UCB alum contemplates the Big Questions — "What do I really want? What is the worst possible scenario in which I could run into my ex?" according to her publisher's blurb — and shares quirky anecdotes from her life that are, with any luck, as hilarious and lovable as the character she originated on-screen. ―Capewell 
Nov. 6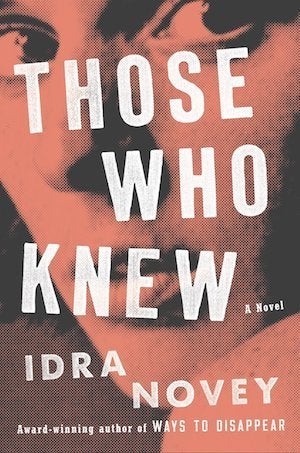 Those Who Knew, by Idra Novey (Viking)
Almost exactly a year after the Me Too floodgates opened, this novel takes a closer look at the fallout of a powerful figure's abuse. A woman who once had a relationship with a senator develops suspicions that he's inappropriately involved with a campaign worker, who then winds up dead ― forcing her to confront her own silence about his conduct and to seek a path forward against the odds. ―Fallon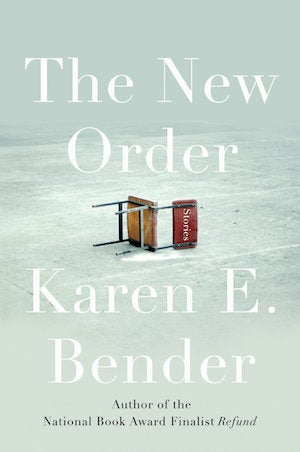 The New Order, by Karen E. Bender (Counterpoint)
National Book Award finalist Bender is back with more politically timely short fiction, in a collection that takes on school shootings, economic instability, campaigns for public office, sexual misconduct and beyond. ―Fallon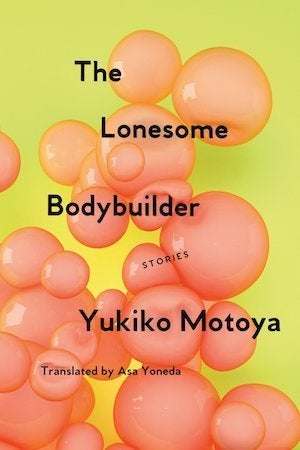 The Lonesome Bodybuilder, by Yukiko Motoya (Soft Skull Press)
Japanese author Motoya, winner of the country's prestigious Akutagawa Prize, returns to U.S. readers with a blissfully surreal collection that pulls the curtain back on the everyday to show hidden possibilities beneath. In the titular story, a woman in her 30s dedicates her days to bulking up as her unfeeling husband ignores her, only to be thrown off track when a tragedy strikes at her retail job. In another, a clothing store attendant helps a customer who hasn't emerged from the dressing room in hours, then days. Reality blurs with the fantastic, offering a welcome escape hatch out of a seemingly impossibly bleak world. ―Capewell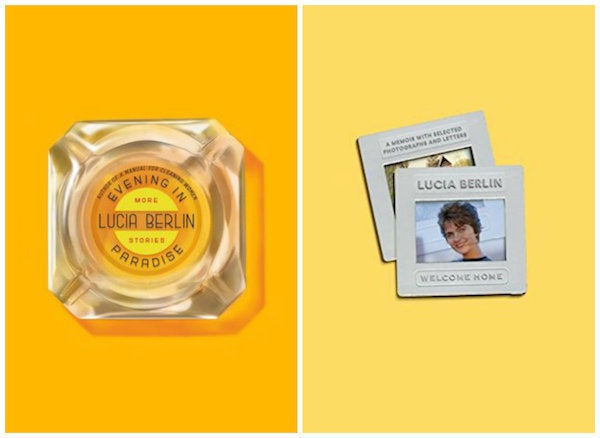 Evening in Paradise and Welcome Home, by Lucia Berlin (Farrar, Straus & Giroux)
Berlin's posthumous 2015 short-fiction collection, A Manual for Cleaning Women, took the literary world by storm. Now fans of her powerfully crafted yet conversational style can look forward to another short-story collection, Evening in Paradise, and a memoir in sketches and photographs, Welcome Home. ―Fallon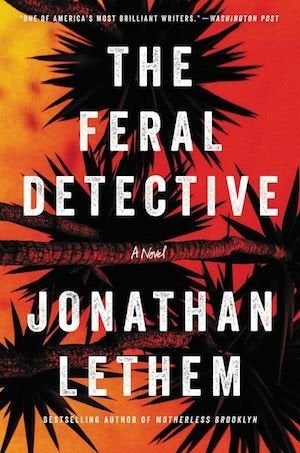 The Feral Detective, by Jonathan Lethem (Ecco)
 A disillusioned ex-journalist navigating post-2016 New York teams up with an oddball investigator while searching for her best friend's missing daughter. Lethem, a master of the genre-bending detective novel and eccentric characters, offers both in this exploration of Trump's America. ―Fallon
Nov. 13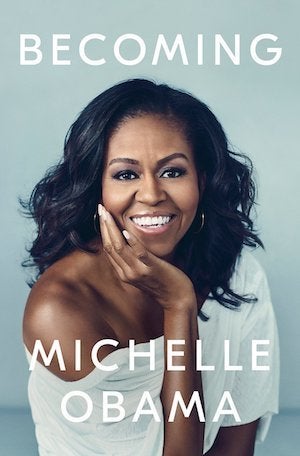 Becoming, by Michelle Obama (Crown)
Every public appearance by the Obamas seems to bring out nostalgia for a different time in our political culture, so the former first lady's memoir will surely become one of this fall's most popular releases. While political memoirs can often feel artificial and staged, Obama's candid, witty and eloquent reflections during her time as first lady suggest that this one could be different. ―Marina Fang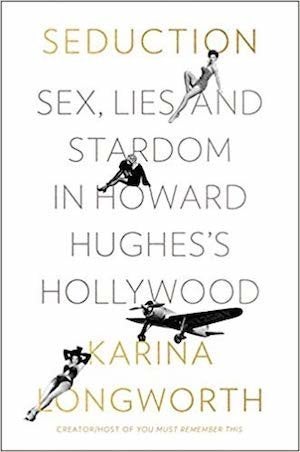 Seduction: Sex, Lies, and Stardom in Howard Hughes's Hollywood, by Karina Longworth (Custom House)
Harvey Weinstein did not write the playbook for predatory Hollywood power players. Neither did the magnate Howard Hughes, but he was certainly a central figure in the industry's early exploitation of women. Karina Longworth, host of the podcast "You Must Remember This," explores Hughes' legacy as a rich, paranoid womanizer who viewed male desire as the ultimate commodity. ―Matthew Jacobs
Nov. 20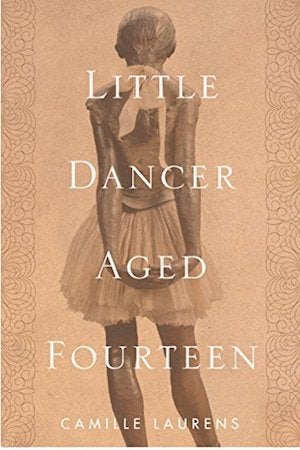 Little Dancer Aged Fourteen: The True Story Behind Degas' Masterpiece, by Camille Laurens (Other Press)
The essence of late 19th century art: Famous man paints nameless woman, her body and image becoming a mantle upon which his notoriety hangs. Who were these women? Typically, no one cares. So it's refreshing to see an author like Camille Laurens who does. ―Brooks

Dec. 4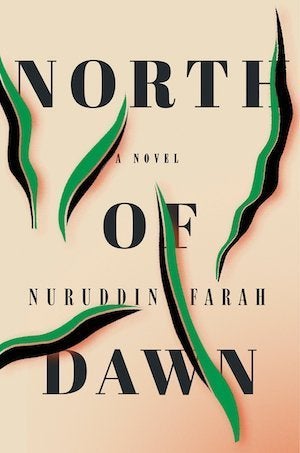 North of Dawn, by Nuruddin Farah (Riverhead Books)
In acclaimed novelist Farah's latest, a Somali-Norwegian couple lose their son ― first when he turns to jihadism and decamps to Somalia, then permanently when he dies in a suicide mission. When they take in his widow and children, cultural and religious tensions boil. This book promises to explore oft-propagandized issues with intimacy and nuance. ―Fallon 
Calling all HuffPost superfans!
Sign up for membership to become a founding member and help shape HuffPost's next chapter