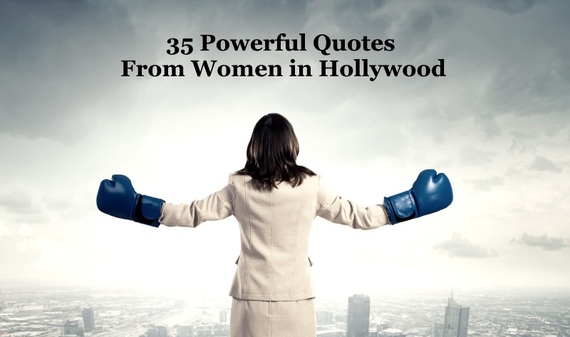 Guest Post by Elizabeth Yake
Elizabeth Yake is a film producer (Hadwin's Judgement, Everything's Gone Green, It's All Gone Pete Tong) living on the Canadian west coast. Her company True West Films, based on Salt Spring Island, focuses on international coproductions and most weeks she takes a ferry to work.
WTF -- where are all the women screenwriters?
Well they're out there but it takes a little more digging to find them.
The following are thoughts, tips, warnings and encouragement -- in no particular order -- from some kick ass women in the film and television industry. Only nine women have won Best Original Screenplay and Best Adapted Screenplay Oscars -- EVER.
Full disclosure -- yeah I'm a woman. I'm also a producer, director, writer, mom, and I'm Canadian and live on an island. I tried to focus on writers of both film and television, and picked some of my favorites. I didn't find a lot from women who were non-white/non-straight/non-North American -- that's for my next installment. I learned a lot:
If you're a woman and a writer and/or director say some smart things about your work and post on-line because there is a dearth of quotes/interviews by women filmmakers.
If you're a woman and think you might like to be a film critic and interviewer go for it and interview more women -- most film critics are men -- talking to other men.
If you are a man and have a female writing partner -- when you get interviewed try not to monopolize the talking at the expense of your partner.
Mindy Kaling is by far the most quoted woman working in TV right now, but Amy Schumer is hot on her trail.
"It's so easy to get wrapped up but write something you love. Something you want to watch. And you'll find your voice." - Lauren Morelli (Orange is the New Black)
"Don't give up. You're going to get kicked in the teeth. A lot. Learn to take a hit, then pick yourself up off the floor. Resilience is the true key to success." - Melissa Rosenberg (Twilight, Dexter)
"The last thing I want to see at the movies is a version of my reality. I don't want to see art imitating life." - Fran Walsh (Lord of the Rings, The Hobbit)
"Fail forward." - Jen Grisanti (Writing instructor for NBC's Writers on the Verge, blogger for The Huffington Post, judge on Pilot Launch TV Script Contest.)
"Respect your audience. Believe in them. If they come to you they will help you." - Jeanine Daniels (That Guy, The Couple)
"If you want to be a screenwriter, take an acting class to get a sense of what you're asking actors to do. Learning other skills will help you communicate with people and respect what they do." - Tina Fey (Unbreakable Kimmy Schmidt, 30 Rock)
"You sell a screenplay like you sell a car. If somebody drives it off a cliff, that's it." - Rita Mae Brown (Slumber Party Massacre, Me and Rubyfruit)
"I run a business. People want to work for less money, I pay them less money. Women shouldn't be so grateful. Know what you're worth. Walk away (related to revelation that some female actresses were paid less than their comparable male co-stars)." - Amy Pascal (Studio Executive)
"A lot of college graduates approach me about becoming screenwriters. I tell them, 'Do not become a screenwriter, become a journalist,' because journalists go into worlds that are not their own. Kids who go to Hollywood write coming-of-age stories for their first scripts, about what happened to them when they were sixteen. Then they write the summer camp script. At the age of twenty-three they haven't produced anything, and that's the end of the career." - Nora Ephron (When Harry Met Sally, Sleepless in Seattle)
"Most directors, I discovered, need to be convinced that the screenplay they're going to direct has something to do with them. And this is a tricky thing if you write screenplays where women have parts that are equal to or greater than the male part. And I thought, 'Why am I out there looking for directors?' -- because you look at a list of directors, it's all boys. It certainly was when I started as a screenwriter. So I thought, 'I'm just gonna become a director and that'll make it easier.'" - Nora Ephron (You've Got Mail, Heartburn)
"If there's specific resistance to women making movies, I just choose to ignore that as an obstacle for two reasons: I can't change my gender, and I refuse to stop making movies." - Kathryn Bigelow (The Hurt Locker, Zero Dark Thirty)
"Let your characters talk to each other and do things. Spend time with them -- they'll tell you who they are and what they're up to." - Greta Gerwig (Frances Ha, Hannah Takes the Stairs)
"What's the trick to writing anything at all? Discipline. And readers who are honest with you." - Sarah Polley (Away from Her, Stories We Tell)
"What's the trick to writing a great female character? Make her human." - Nicole Holofcener (Lovely & Amazing, Friends with Money)
"What's the trick to writing a genuinely funny comedy? The trick is therapy. Take notes." - Lake Bell (In a World...)
"Directing is a way of looking at something and then communicating it. It would be hideous to think that either sex took a script and in any way pushed it toward any point of view other than the author's. I don't think it's important whether you're a man, a woman or a chair." - Elaine May (Tootsie, Primary Colors)
"Bechdel Test, was named for the comic strip it came from, penned by Alison Bechdel - but Bechdel credits a friend named Liz Wallace, so maybe it really should be called the Liz Wallace Test...? Anyway, the test is much simpler than the name. To pass it your movie must have the following:
a) there are at least two named female characters, who
b) talk to each other about
c) something other than a man." - Liz Wallace/Alison Bechdel
"Screenwriting is a terrible way to make a living and I always try to talk anyone out of it. Until you sit in a story meeting with studio executives with no particular ability or actors who haven't even graduated high school telling you exactly how to change your script, you haven't experienced what it's really like to be a screenwriter in Hollywood. Also, unlike novelists and playwrights, you don't own the copyright on your original material. It hurts when you sell a project you love and then suddenly the project you really cared about will never see the light of day." - Amy Holden Jones (Mystic Pizza, Indecent Proposal)
"Young writers seem to forget that people in the industry are desperate for good material. The business isn't constructed to keep you out of it, but to bring you into it. More than ever now, there are so many contests and agents and producers. It's a world that's so desperate for good writers. So if you can build it, they'll be there. If you write something great, and you know somebody who is even peripherally involved in the industry, like the assistant director's brother-in-law's niece, it'll find its way to someone. It may not get green-lit and turned into a blockbuster immediately, but it'll get read, and if it's really good, it'll start your career."- Aline Brosh McKenna (The Devil Wears Prada, 27 Dresses)
"You have to understand how the business works. Sometimes, I'm so mystified I can't believe this is a business. You have to understand the tide comes in, and the tide goes out. There's a constant shift of personalities. Some studios are more stable than others, and you have to note which ones are which. The problem with reading the trades is that a lot of information is planted by publicists, so it seems everyone but you is making a big deal somewhere, or they're associated with some wonderful project that's just been announced. You can't help but get into a state of envy. It's good to pick up the trades every now and then but not every day." - Robin Swicord (Memoirs Of A Geisha, The Curious Case Of Benjamin Button)
"Sometimes when I'm writing I'll play Cole Porter, just because the rhythms and the lyrics are so perfect that it's like having a smart partner in the room. I have a huge collection of music that I listen to when I'm writing, and I also prepare a lot of music before I start directing. I put it all onto an iPod that I have with me on the set. It's helpful to the actors, because for an emotional scene, I'll play it and say, this is how it feels, to keep us in the zone." - Nancy Meyers (What Women Want, Something's Gotta Give)
"Don't lose faith in what you are trying to do, even though you will get pummeled emotionally left and right. There are a lot of NOs to any YES. And that's OK." - Jennifer Lee (Frozen, Wreck-it Ralph)
"Film is not like a book; it's not a writer's baby at all. So many people have put in their talent, by that time that you feel grateful for what they've done, you don't feel possessive about it in any way." - Ruth Prawer Jhabvala (Room with a View, Remains of the Day)
"One nice thing about being a woman in Hollywood is that the women tend to be very close-knit. All of us writers and directors know each other and cling to each other for safety and support, and it's really a completely different vibe than the men experience out here, where they're all trying to murder each other." - Diablo Cody (Juno, Young Adult)
"I can connect with whoever I want to connect with in the world. And I can also write my own script. I don't have to follow rules. I can sort of just be unconventional." - Lynn Shelton (Humpday, Your Sister's Sister)
"Chick flick is not a term used to praise a movie. Nobody says 'it's a great chick flick.' It's a way of being derisive. I'm not clear why it's ok to do it." - Callie Khouri (Thelma & Louise, Nashville)
"It seems that the greatest difficulty is to find the end. Don't try to find it, it's there already." - Sophia Coppola (Lost in Translation, The Virgin Suicides)
"You want to be a writer? A writer is someone who writes every day, so start writing. You don't have a job? Get one. Any job. Don't sit at home waiting for the magical opportunity. Who are you? Prince William? No. Get a job. Go to work. Do something until you can do something else." - Shonda Rhimes (Scandal, Grey's Anatomy)
"I think anybody can write about anything. I just never subscribed to the theory that there were certain subject matters that I had to write about." - Ann Biderman (Ray Donovan, Southland)
"Every show is unique, some shows have the master plan and have everything figured out and that's just the way they do things. It's like high school. Some people write their papers the second they get their assignments, and some people write it the day after it's due. I am the latter." - Elizabeth Meriwether (New Girl, No Strings Attached)
"I just have my characters say my controversial opinions and then hide behind them." - Mindy Kaling (The Office, The Mindy Project)
"The fact is that I write under duress, often in my bed, often at the last minute. I'm kind of a binge writer I would say, which I don't support. I was always kind of that way. Probably the time I was the most regular as a writer was college. It was like, what else is there to do when you're living in the Midwest studying creative writing?" - Lena Dunham (Girls, Tiny Furniture)
"I often attribute my screenwriting to journalism because they drill in the who, what, when, where and why – but we really need to land on that why. That's what I've been exploring in my writing for many years and trying to get better at." - Mara Brock Akil (The Game, Cougar Town)
"I love it when actors come to you with a problem and you have to listen. You'd like them to just get on with it, but it often means that there is a problem with the script." - Jane Campion (The Piano, Top of The Lake)
"A message I've been telling myself: the cinema is very conservative, and unless you have a story that satisfies you, that is within the unchallenging zone, but you love it, you can't do it as cinema. Otherwise, you better go do it for television, which is more daring now." - Katie Dippold (The Heat, Parks and Recreation)
Related
Popular in the Community