A group of artists and moms are exposing the messy reality of parenting for all to see.
Erika Roa, Lacey Monroe and Natasha Kelly are the founders of "Sham of the Perfect" ― a photography project that focuses on the "real" moments of parenting. "Our project is dedicated to documentary family photography and all the messes, tantrums, unadulterated joy, and memorable moments that happen when you aren't busy trying to make everything look perfect," Roa told The Huffington Post.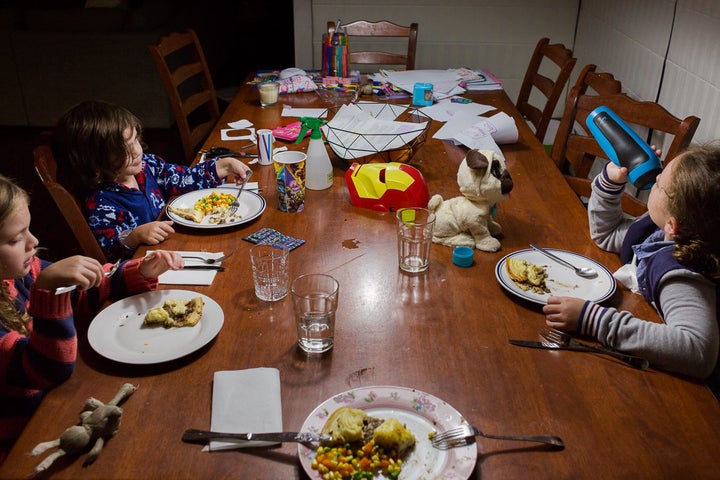 The three founders came up with the idea in 2014 after taking the same online photography course, Visual Storytelling with Molly Flanagan through The Define School. Hoping to continue practicing and pushing their art forward, they decided to work on a collaborative project, and during their brainstorming session, the photographers discovered they'd all experienced criticism for having frames that weren't "clean enough" or "free of distractions" ― a compositional rule that frustrated them.
"If our images had to be tidy we'd never be able to shoot in our own homes, and if our homes were ever tidy enough to shoot in, then the images would seem completely dishonest years from now," Roa explained.
"We decided to focus on our families and turn our cameras inward to examine what it means to be a family in today's world," Monroe added. "We were tired of seeing photos that only show happy smiling clean children in immaculate interiors or sun-drenched fields during golden hour. We knew that was not what our lives looked like and we thought there would be others out there who also yearned for more honest depictions of family life."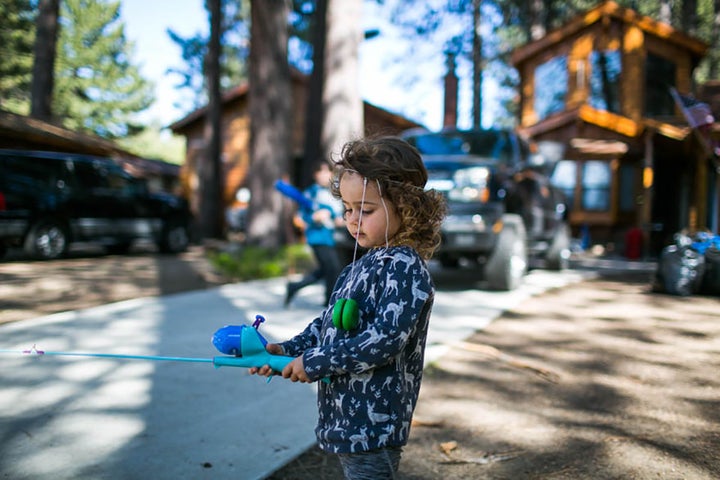 Roa, Monroe and Kelly presented their idea to other Visual Storytelling alumni on Facebook and quickly gathered a group of 15 total photographers based out of the U.S., the U.K., Canada and Australia.
The project creators told HuffPost they feel there is a sense of pressure on parents to be perfect in a sense.
"We get it on all ends," said Monroe. "From the parenting books with endless amounts of conflicting information, to the mothers groups and forums which can turn quickly turn catty with online shaming if you don't subscribe to their practices, to visual representations that we are constantly bombarded with via advertisements, Pinterest, and social media."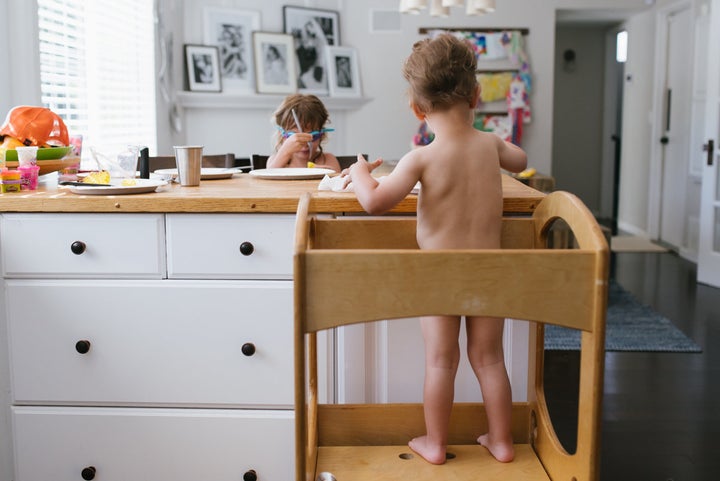 Advertising is a particularly egregious offender, Monroe added. "Advertisements are designed to make us feel that we are lacking and that only by purchasing such and such an item will we be able to look youthful, thin, and beautiful, keep a spotless house with gorgeous enviable decor, cook gourmet farm to table meals, all while our children are happily engaged with activities that are enriching and education to insure that they are the top of their preschool class," she explained.
This pressure to measure up to a false notion of perfection is one of the many reasons why the moms think it's important to showcase the "real" side of parenting with "Sham of the Perfect." The images in the series show messy houses, dirty kids and chaotic playdates.
"Thinking that you're the only one with dirty dishes all over the table or piles of laundry, with kids that don't sit nicely or wear perfectly put together outfits makes you feel less than adequate and that you are not enough," Kelly told HuffPost. "We want people to see that not having perfect homes or kids is fine, that they're not the only ones, and it is OK."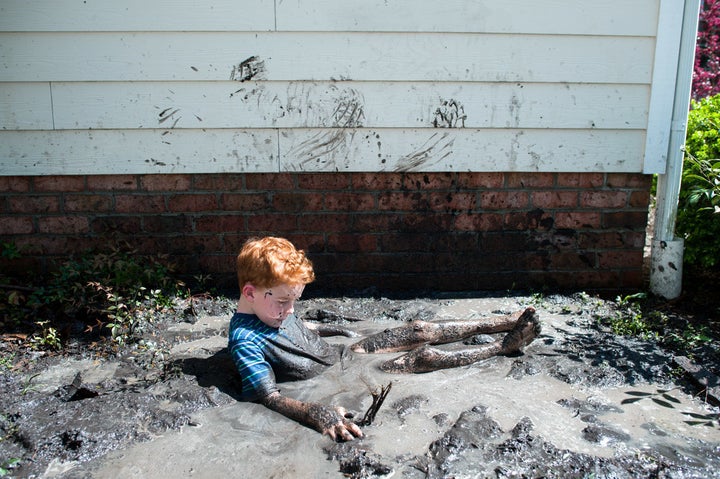 "Parenting doesn't come with a salary, sick days, holidays or benefits," Roa added. "The hours are non stop, literally, and frequently involve arguing with one small person about washing their hands while trying to soothe another small person who is distraught because a square peg won't fit in a round hole."
"It's also one of the most amazing and humbling jobs an individual can have," she continued. "The effort parents put forth on a daily basis deserves to be celebrated and the challenges they face deserve to be showcased."
The moms post weekly roundups of family photos from their 15 contributors on the Sham of the Perfect website and social media channels. They also feature images from other photographers and invite fans to submit their "real" photos by posting on their Facebook page or by sharing them on social media with the hashtag #shamoftheperfect.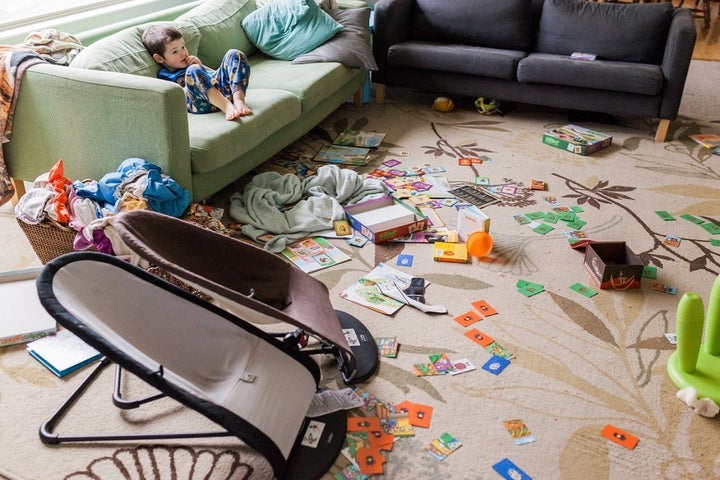 Ultimately, the trio wants to encourage parents to embrace the chaos. Said Monroe, "It can be demoralizing to suffer under the idea that everyone else has it all figured out and you are left alone as you struggle to get the mystery stain out of the carpet (Is it chocolate? Is it poo? Do you even want to know the answer?) and you can't remember the last time your toddler willingly ate a fresh vegetable."
She added, "I don't want someone to feel like they are not enough or failing because their home life doesn't look picture perfect."
Related
Before You Go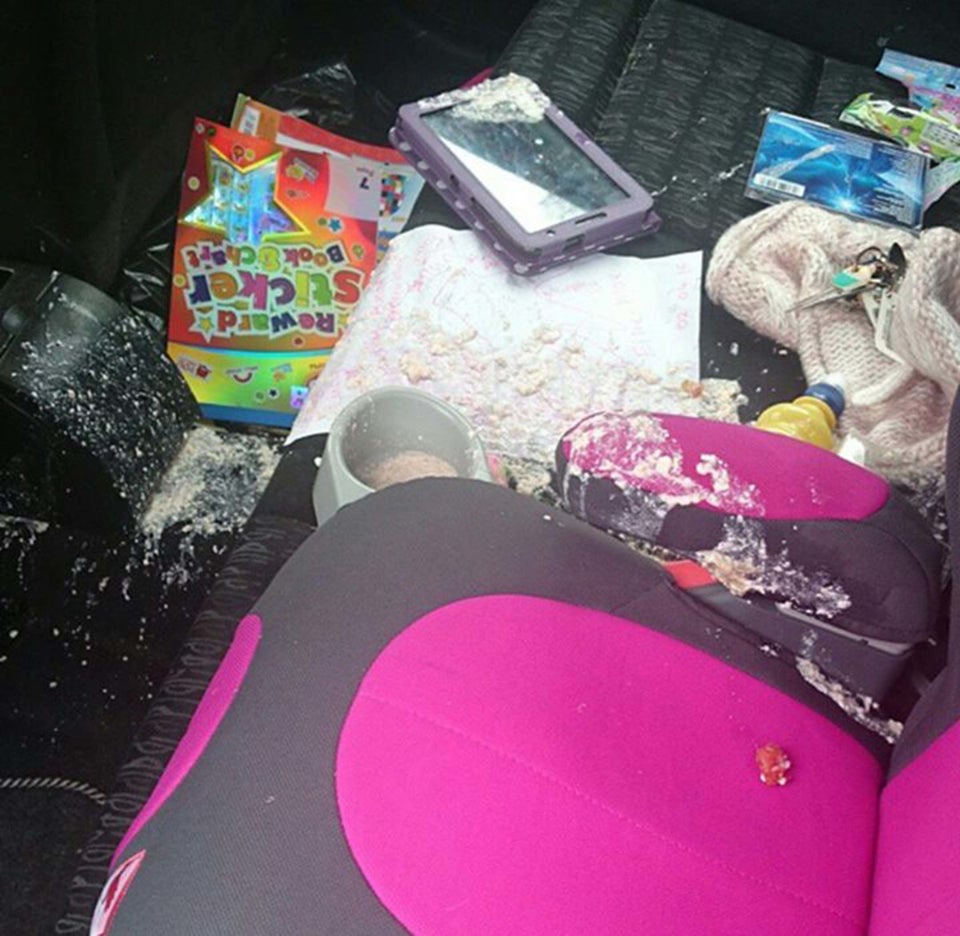 7 Messy Car Backseats That Could Only Belong To Parents