The following roster of objects and landscapes in the Northeast – some unassuming, others dazzling – are adored by the new Instagram paparazzi, or have potential to be. Some are well known, others known not at all; some are man-made, others by Mother Nature; some are weather dependent (clear vs. stormy), others time sensitive (sunrise, sunset).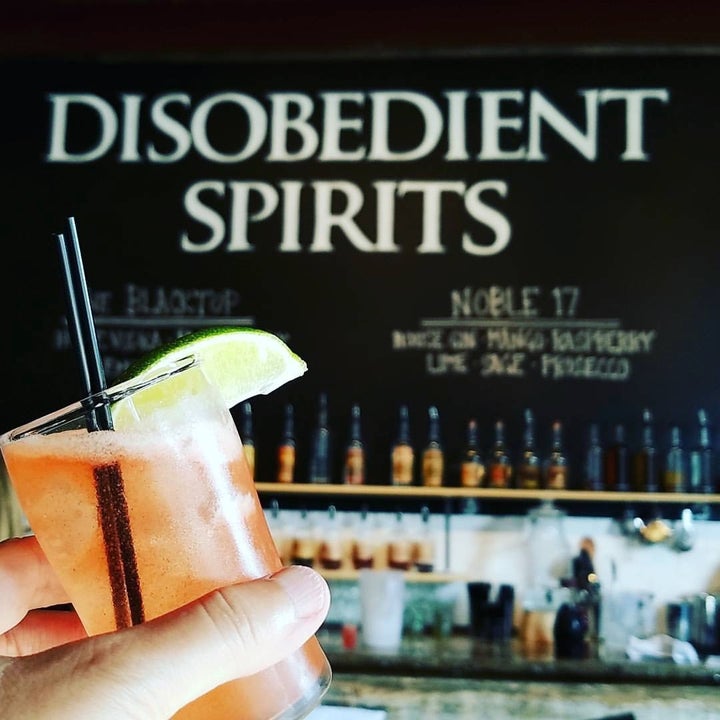 The GetawayMavens.com comb the Northeast USA for the most offbeat, unassuming, beguiling places and things, and though this list is just a fragment of our discoveries, it represents some of our best. Feel free to let us know about your favorite spots in the comment section, and if we haven't already – we'll check them out.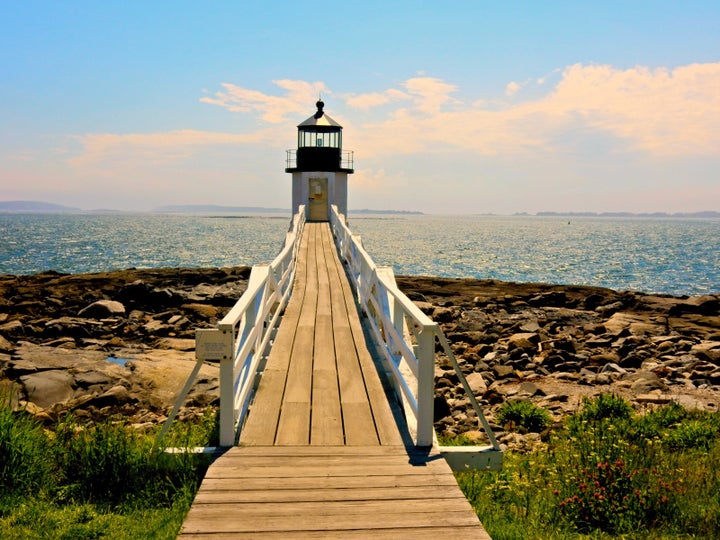 1. Port Clyde ME: Marshall Point Lighthouse. If it looks familiar – it's because this is where Forrest Gump ran to on the East Coast.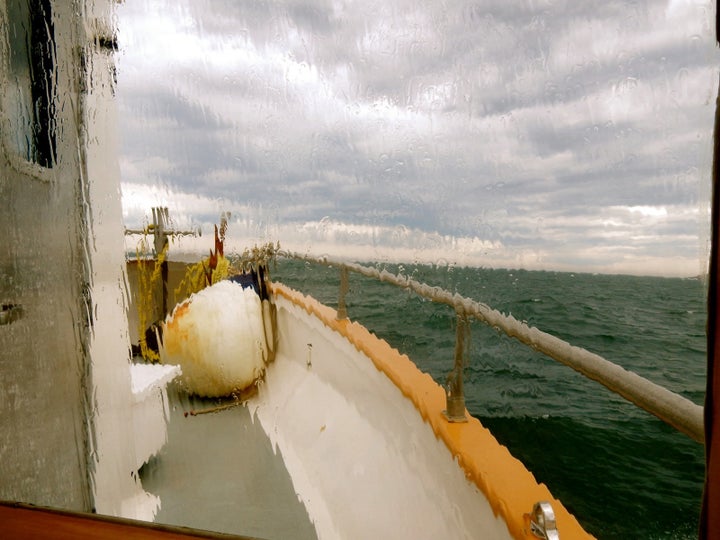 2. Ferry from Port Clyde to Monhegan Island ME: Regardless of the weather, the crossing, even when rough, gives rise to artistic pictures.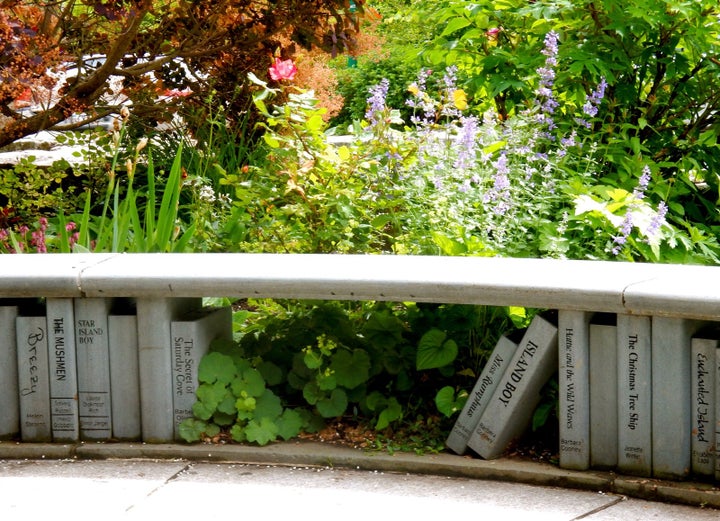 3. Camden ME: Camden Public Library Children's Garden. Granite benches propped by granite books. Clever.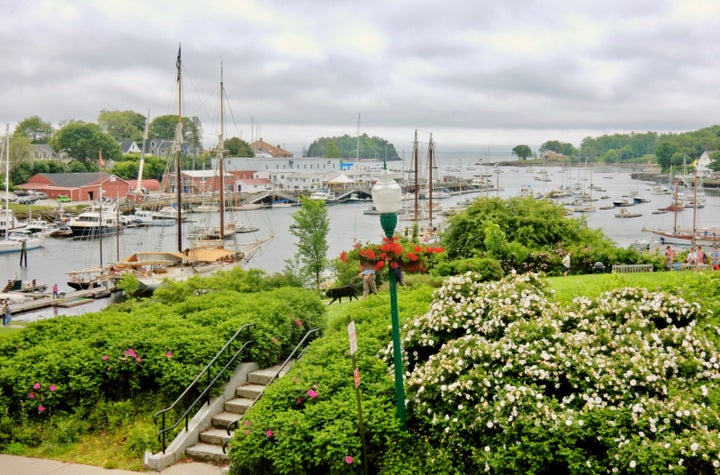 4. Camden ME: Park and Harbor (from Library grounds). One of the most photographed harbors in Maine.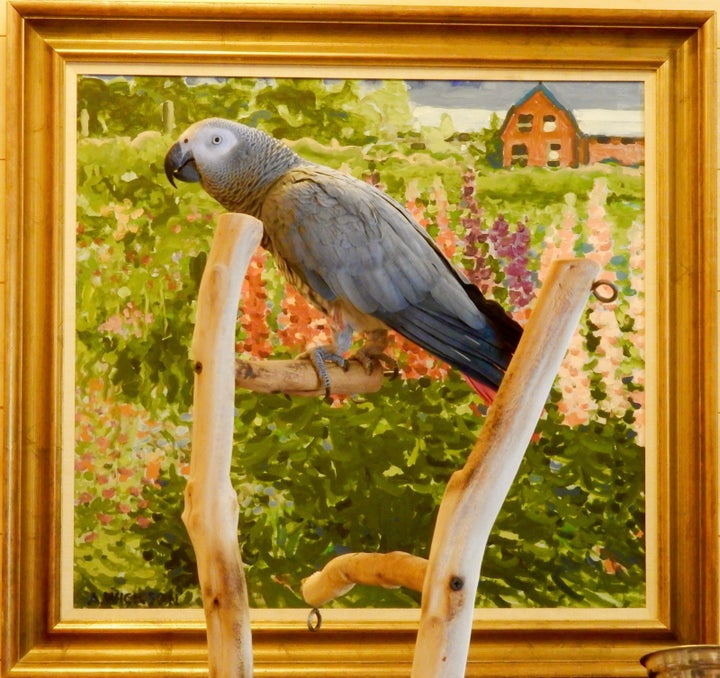 5. South Casco ME (On Sebago Lake): "Deets" the African Grey, at Migis Lodge. Forget selfies. Animals make the best photo subjects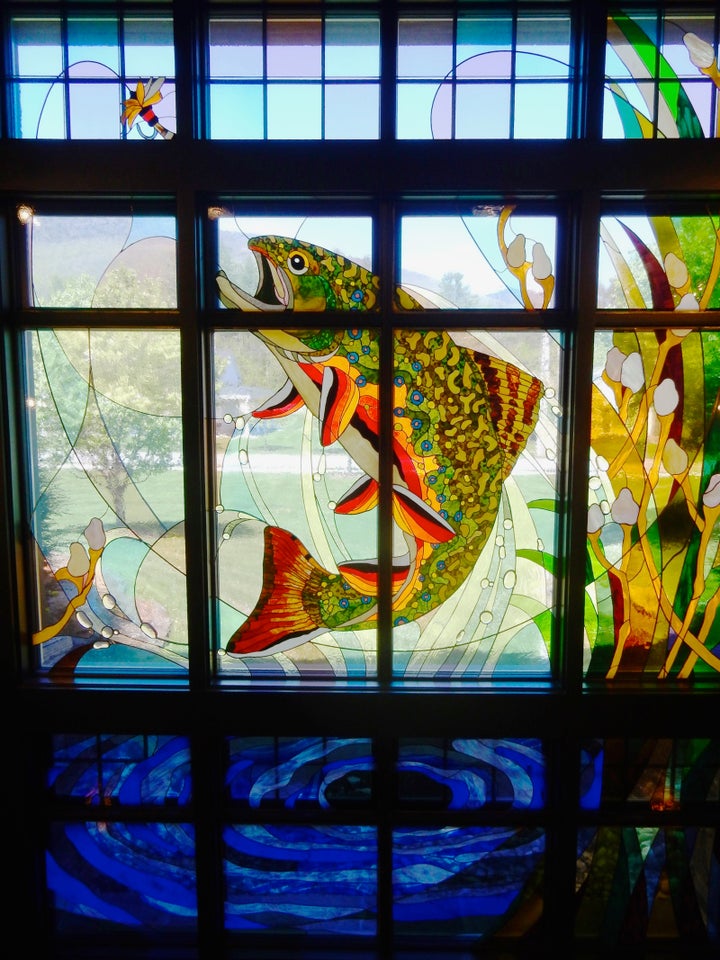 6. Manchester VT: Orvis Flagship Store. The Fly Fishing stained glass window is striking, but there's more to capture (on Snapchat or Instagram) here.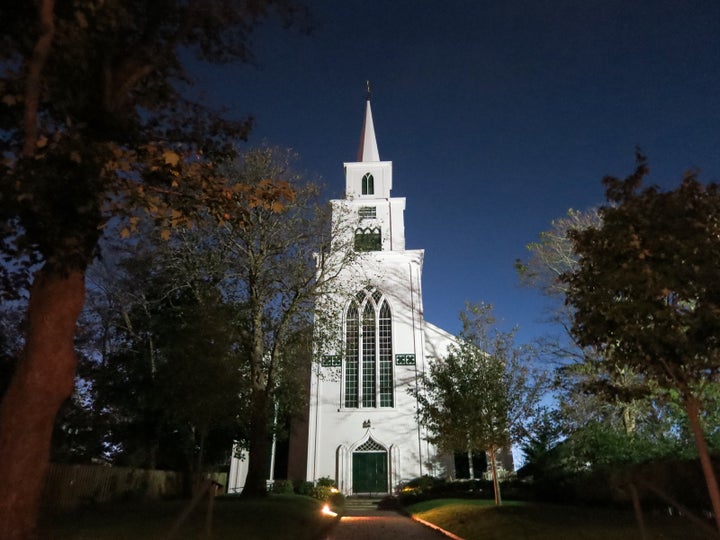 7. Nantucket MA: First Congregational Church. Slightly spooky at night. But photo worthy in daylight, too.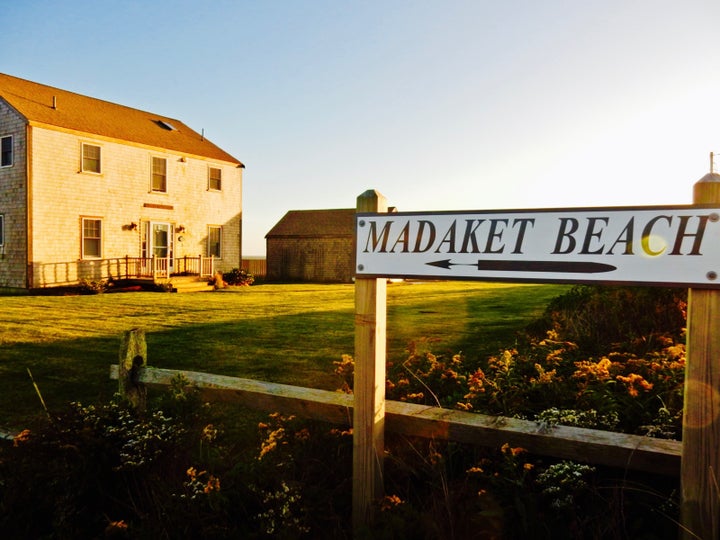 8. Nantucket MA: Sunset at Madaket Beach. Join the hordes on clear evenings to watch the sun set over Nantucket Sound.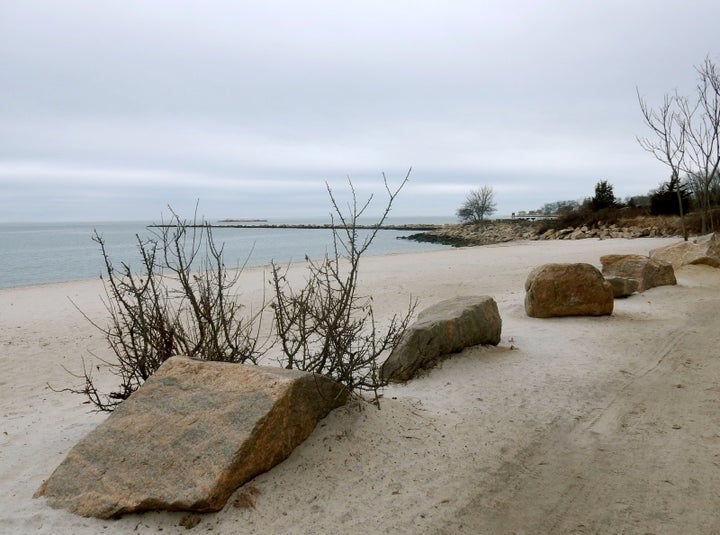 9. East Lyme CT: Rocky Neck State Park. Boulders make this sandy beach interesting off-season.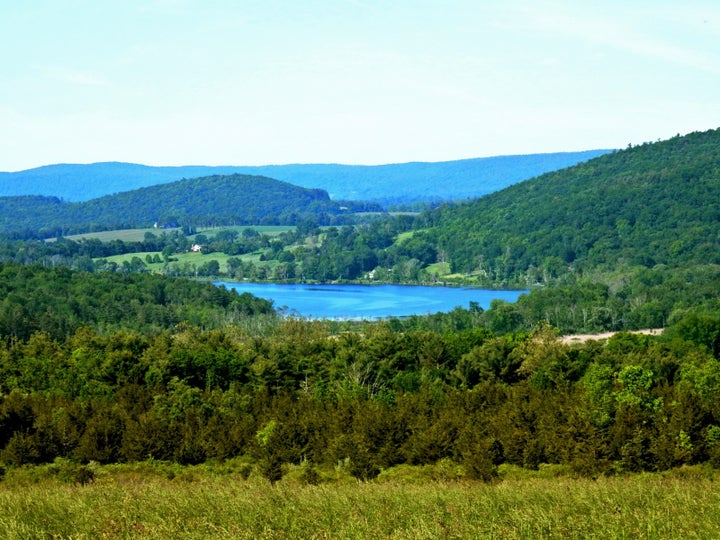 10. Lakeville CT: Landscape with lake – this blue on green scene is unsurpassed.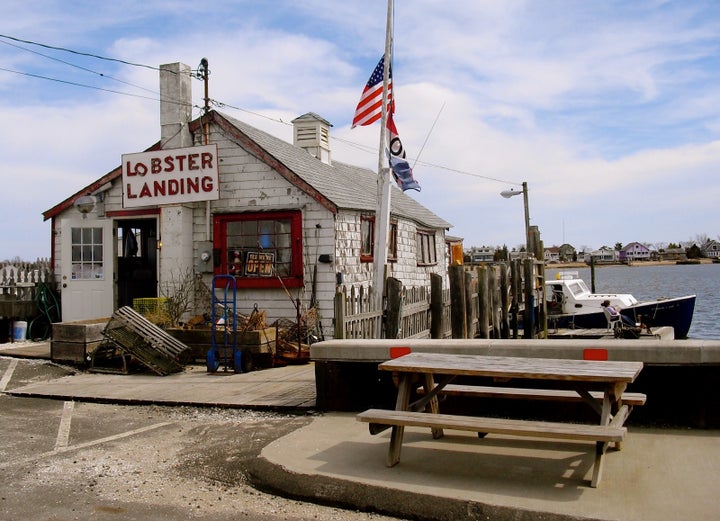 11. Clinton CT: Lobster Landing. One of the last (and best) authentic lobster shacks in Connecticut, if not the whole Eastern seaboard. Tiny and weather-beaten, it's the subject of many a shared photo. $17.50 gets you a toasted roll brimming with chunks of lobster drizzled with butter.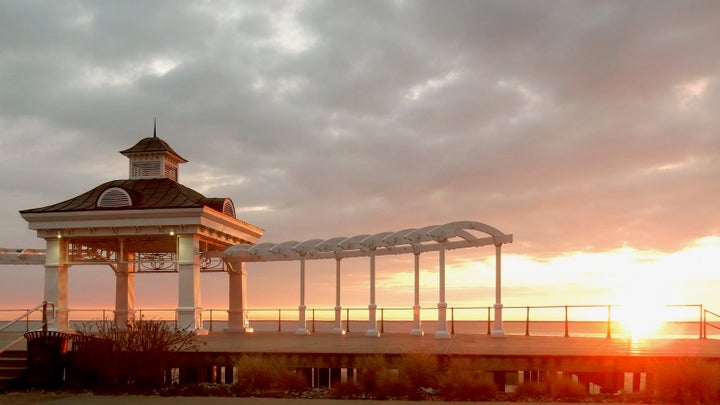 12. Long Branch NJ: Sunrise at Long Branch Beach or Boardwalk. You'll be surprised how many people salute the sunrise at 6:30-7:00am.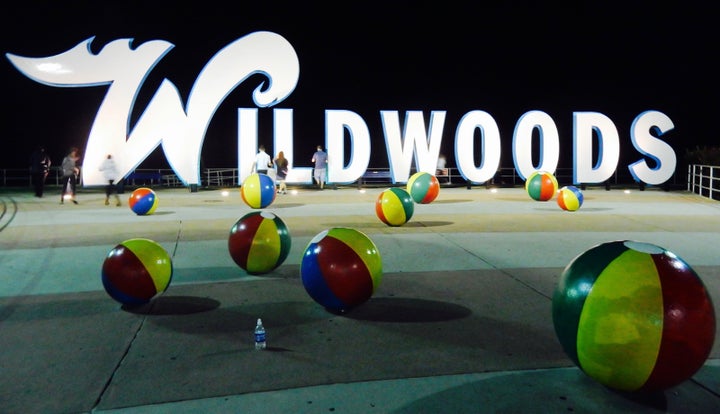 13. Wildwoods Sign, Wildwood NJ. Beach balls and the Boardwalk renders this town's sign one of the most photographed in New Jersey.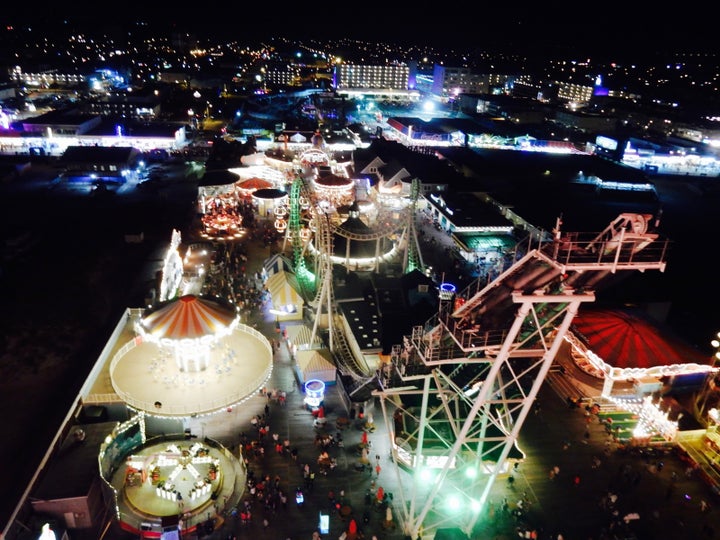 14. Wildwood NJ: The Boardwalk. The 2.5-mile boardwalk is sensory overload at all hours, but particularly at night, when the multitudes consume greasy fast food, and lights and sounds from boardwalk shops and Morey's Amusement Park rides fill the air. In the morning, the old boards bear the weight of thousands of cyclists and Fitbit walkers who parade and roll on every inch of timber and cement. When you get tired and grumpy, jump on Wildwood Sightseer Tram Car. The excessive repetition of the recorded "Watch the tram car, please," is so ingrained in Wildwood's lore, the phrase is stamped on t-shirts and souvenirs.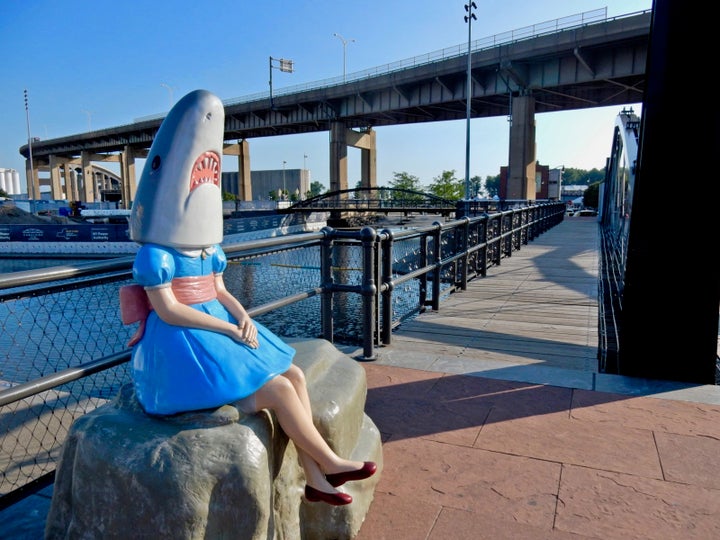 17. Buffalo NY: Shark Girl at Canalside. Ever since Shark Girl has been installed here, she's been an Instagram selfie darling. Things continue to get cooler at Canalside. Now, besides kayaks, you can rent Ice Bikes in wintertime when this mini-Erie canal turns into a giant skating rink.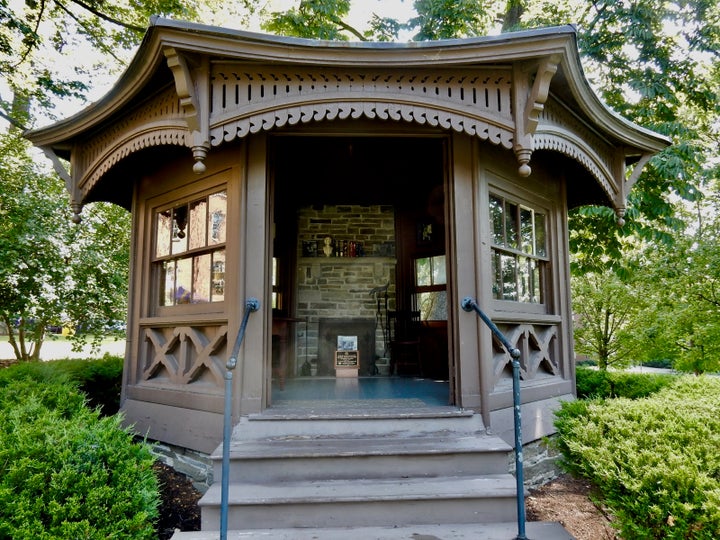 15. Mark Twain's Study on the campus of Elmira College, Elmira NY. All Twain devotees will want to step right in to where America's best humor writer and social critic did much of his thinking, writing, and cigar smoking. Some of the most important examples of American literature, including the Adventures of Tom Sawyer and Adventures of Huckleberry Finn, were mostly written right here, in this gazebo-like study, now located on the campus of Elmira College (moved 2.5 miles from its original location, Quarry Farm).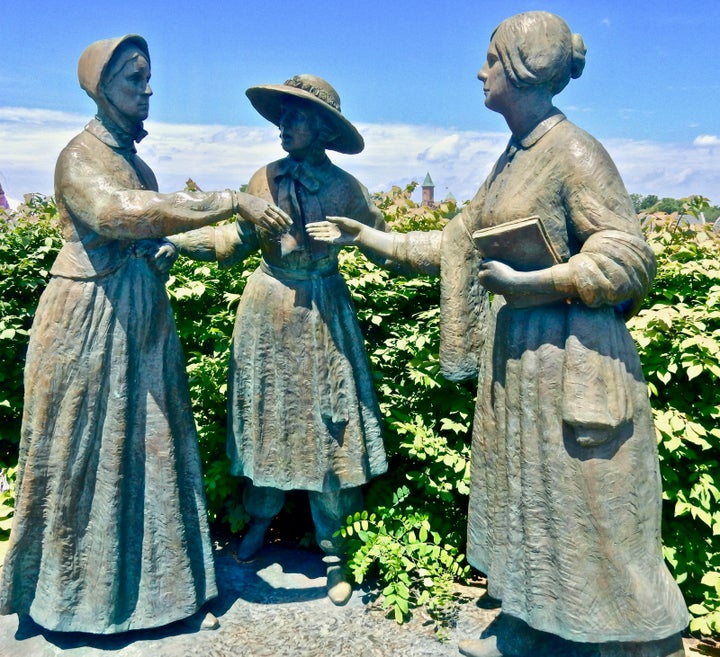 16. Seneca Falls NY: When Anthony Met Stanton sculpture. In May, 1851, Susan B. Anthony was in Seneca Falls for a Temperance meeting when a mutual friend, Amelia Bloomer (inventor of the liberating pantaloons that bear her name), introduced her to Elizabeth Cady Stanton on a street corner – a chance encounter that changed the course of history. It's been said, "Elizabeth forged the thunderbolts, and Susan hurled them."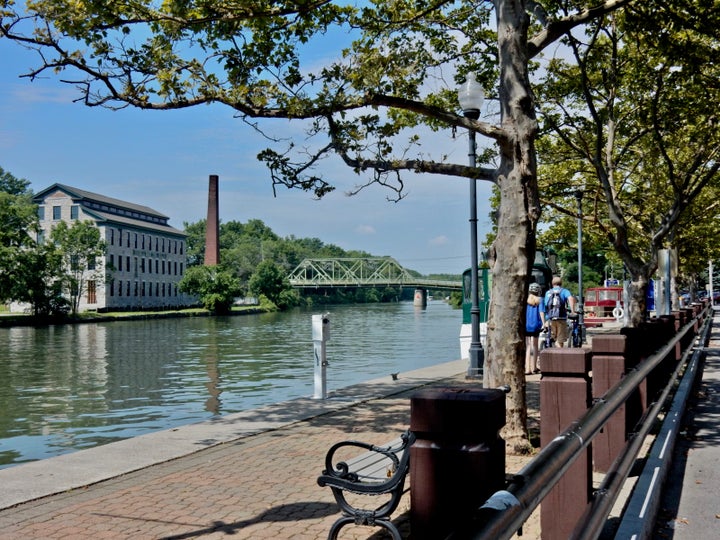 18. Seneca Falls NY: "Bailey Bridge" and Seneca Cayuga Canal.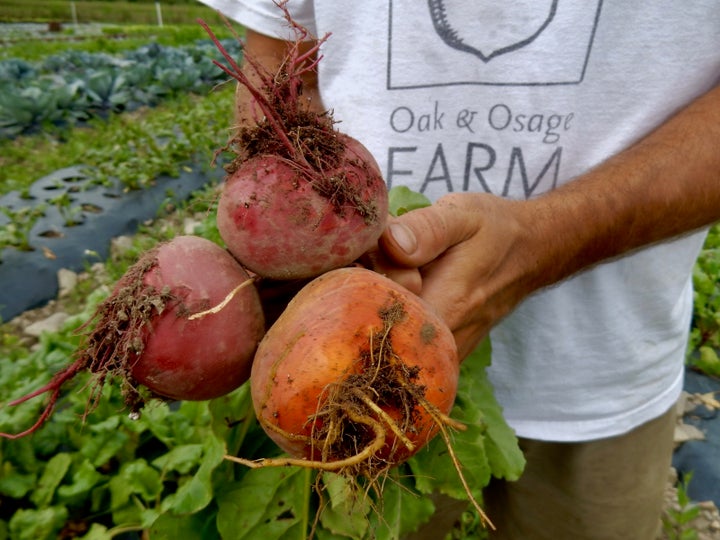 19. Hammondsport NY: The Finger Lakes brim with wineries and farms, with some of the best of earth's bounty ready for its close up. Here, the young owners of Oak and Osage Farm in Hammondsport, show off just-picked beets.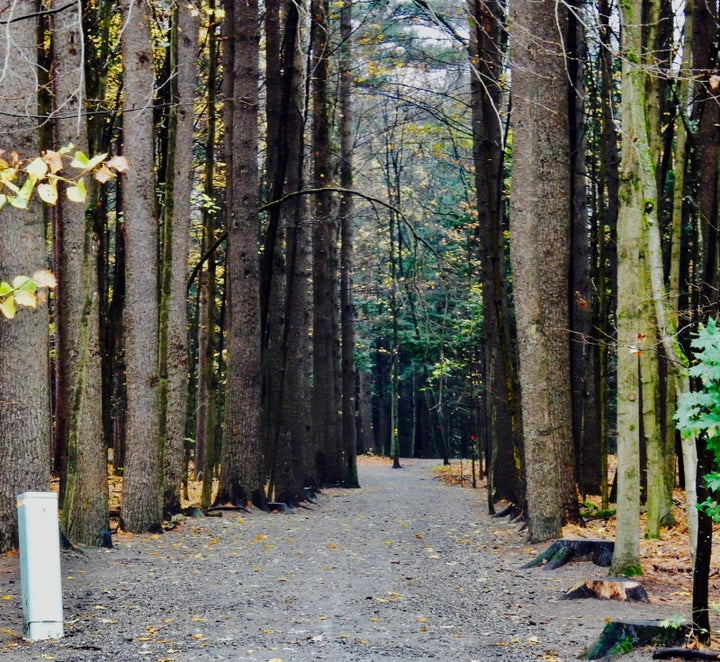 20. Saratoga Springs NY: Hiking trails in Saratoga Springs State Park are mysterious and inviting.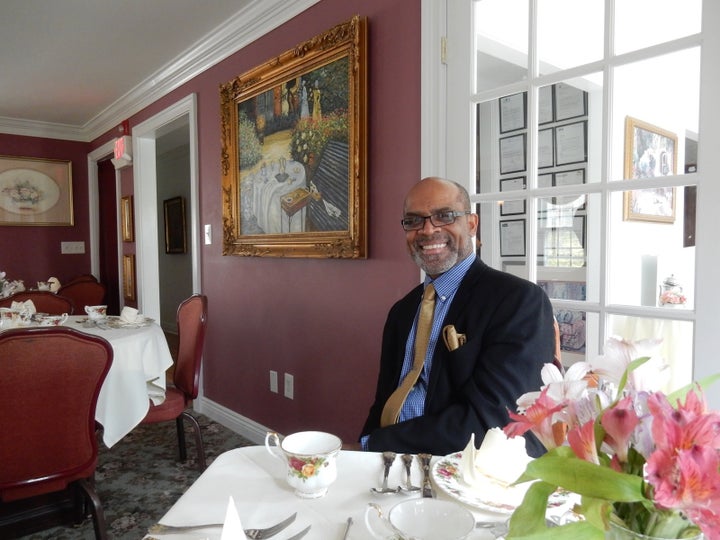 21. Convent Station NJ: Cosy Cupboard Tea Room. The dapper James Howard is as photogenic as his Victorian-fine tearoom. A real pinky-raising experience.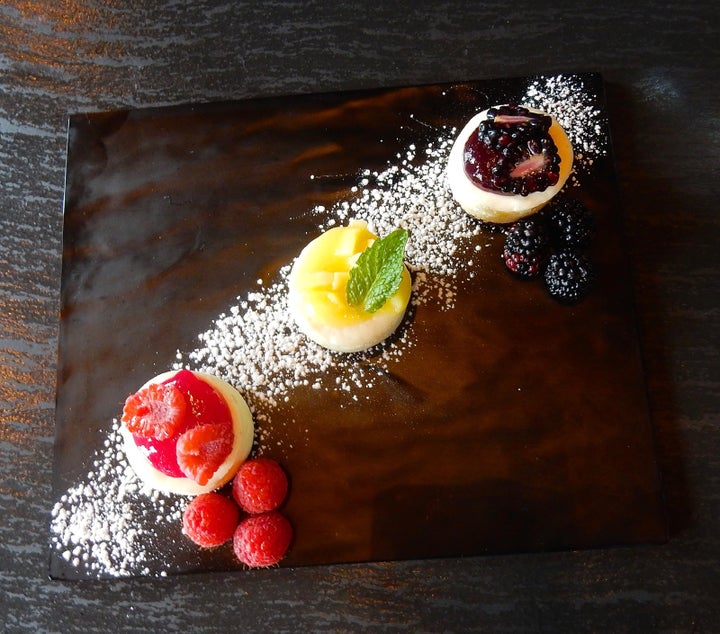 22. Sparta NJ: Mohawk House Restaurant. This Adirondack-style structure is built out of Patterson NJ brick, fieldstone from surrounding land, reclaimed weathered wood floors from a nearby mill, and filled with furniture made by local artisans: touches of Sussex County in each room. Though the interior is photo-worthy in itself, so is the lovely plated food.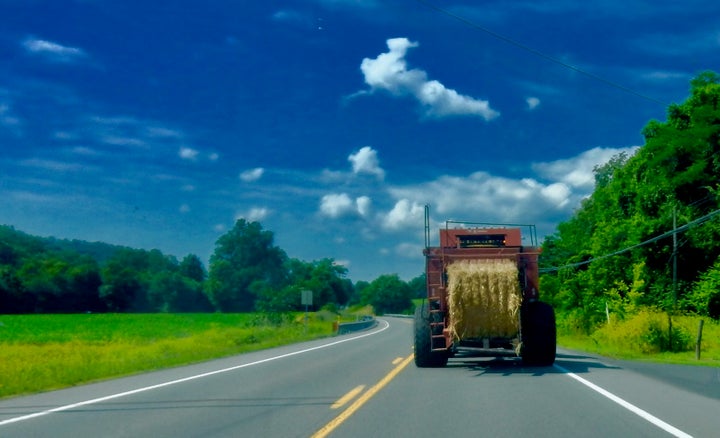 23. PA Agricultural Regions. Keep your phone/camera handy. You'll never know what you'll see through your windshield.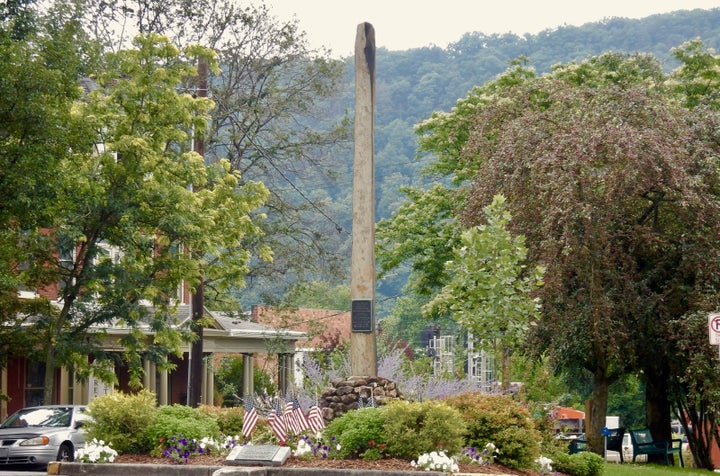 24. Huntingdon PA: Standing Stone. This tall thin rock in the center of town is a recreation of the Native American landmark for which this area was originally named. It was described by explorer John Harris as measuring 14' tall and 8" square.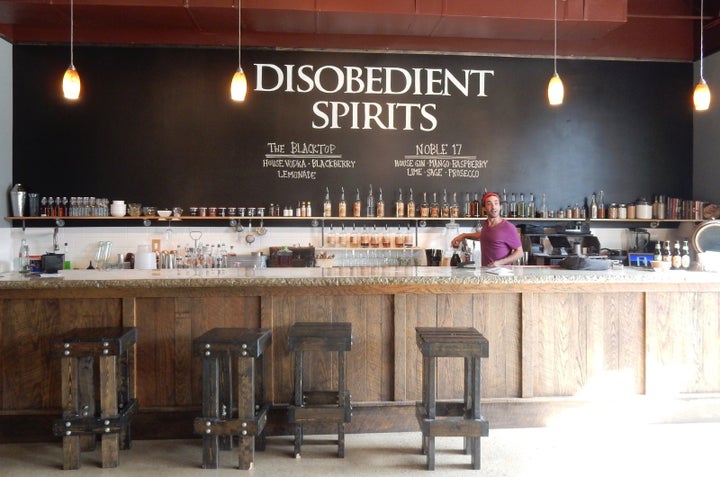 25. Indiana PA: Disobedient Spirits. Sometimes, the name that captures your attention, and the quality keeps you coming back.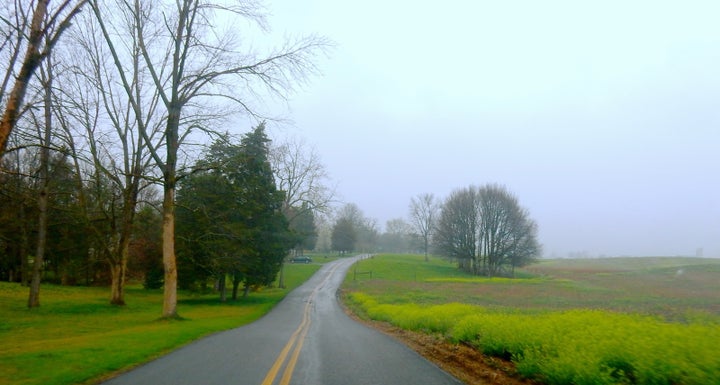 26. Maryland/Pennsylvania Border Farm Backroads. Best after an early Spring misty rain.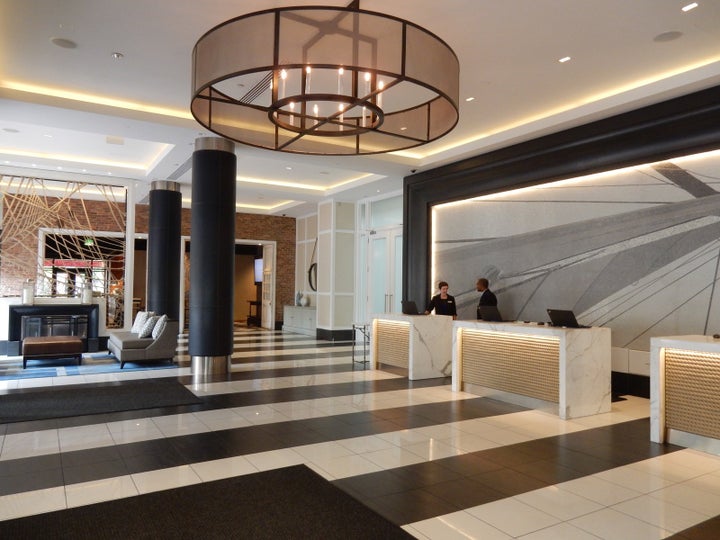 27. Annapolis MD: Lowes Annapolis Hotel Lobby. Modern, streamlined, and selfie-ready.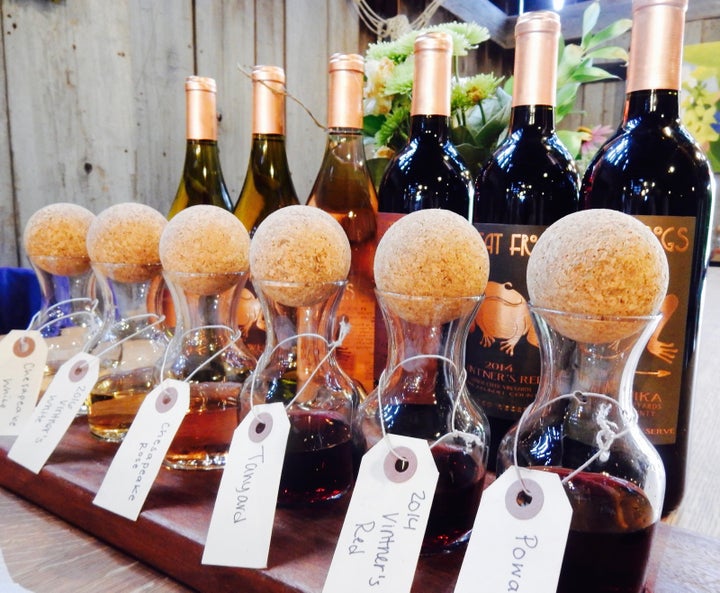 28. Annapolis MD: Great Frog Winery: Curated tastings never looked so appealing.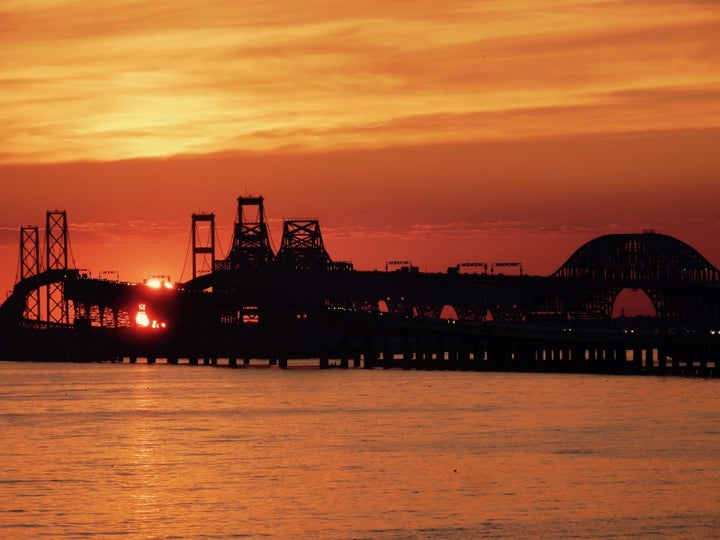 29. Kent Island MD: Sunset over the Chesapeake Bay Bridge from Hemingway's Restaurant. It's the first building you see as you cross the Chesapeake Bay Bridge, and therein lies its popularity. When that ball of fire descends down through the bridge girders, the whole Bay seems aflame. No wonder photographers come here just for this reason.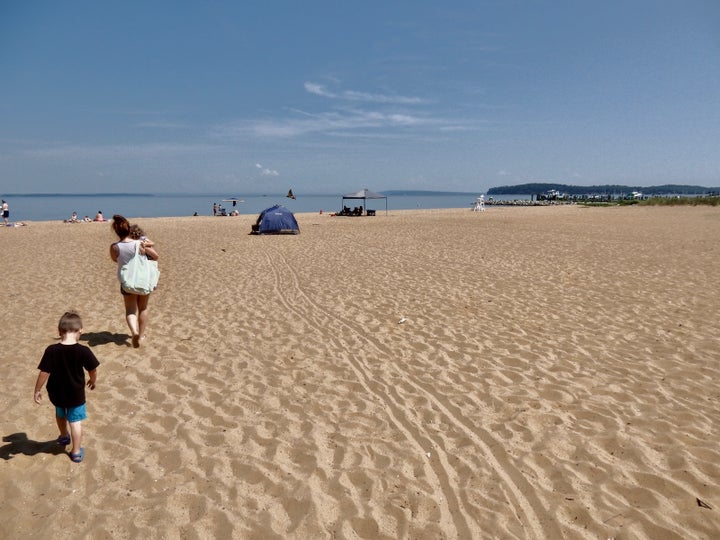 30. Betterton MD: Betterton Beach – the only wide Chesapeake Bay beach without sea nettles, but with quite an illustrious history.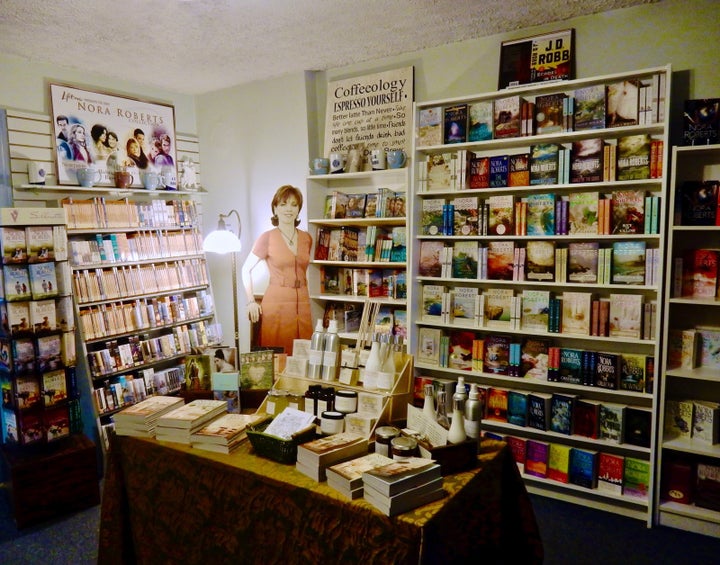 31. Boonsboro MD. Turn the Page Bookstore. Though Nora Roberts doesn't sit behind the counter (she's too busy writing at home from 9-5 daily), she does come to Turn the Page, owned by her husband, for book-signings six times a year.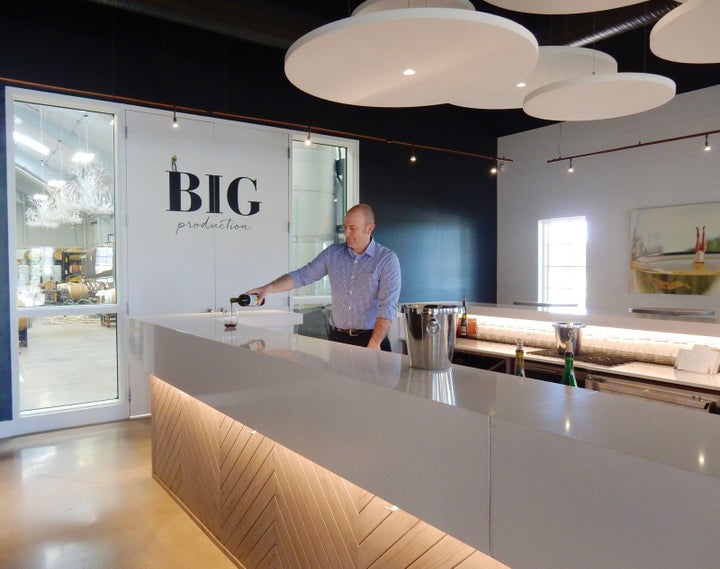 32. Rohrersville, MD: Big Cork Vineyard. Stunning tasting room/event space, and great wine to match.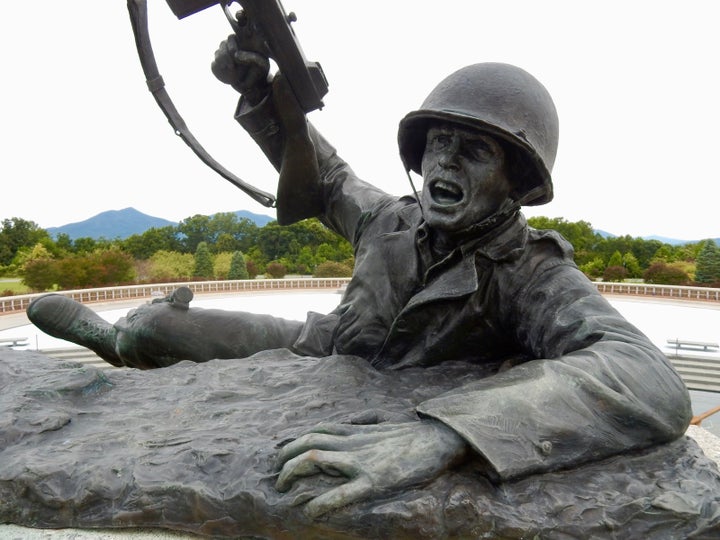 33. Bedford MD: D-Day Memorial. Pools of water, simulated fire, compelling statues, places you on the shores of Normandy on D-Day.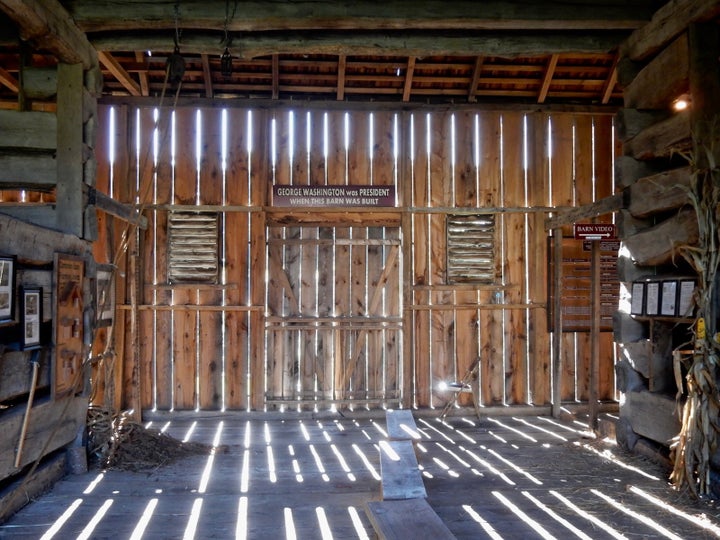 34. Carroll County MD: Hoff Barn Interior, Carroll County Farm Museum. The barn, built "when George Washington was President" is the perfect vehicle to talk about 250 year old farming practices.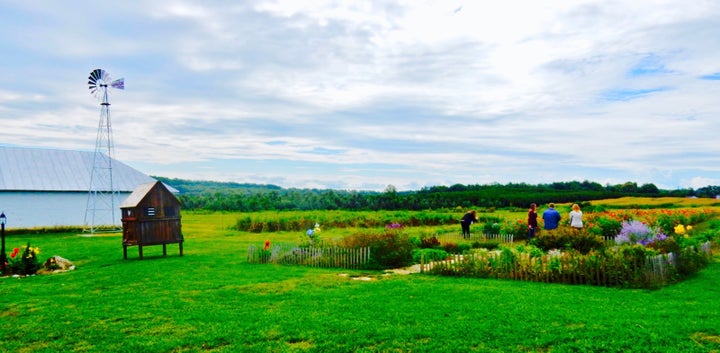 35. Winchester VA: Homestead Farm. Mother Earth with a bit of human tinkering sometimes equals great photo ops.
Related
Popular in the Community