Thirty-five years ago today, Michael Jackson took the stage and made an indelible impact on pop culture with his solo performance on "Motown 25: Yesterday, Today, Forever," a televised celebration of the famous label's creation.
The May 16, 1983 broadcast was produced and directed by Don Mischer, who has helped orchestrate other historic moments over the years, including the opening ceremony for the 1996 Olympic Games, where Muhammad Ali made a surprise appearance; Prince's iconic 2007 "Purple Rain" Super Bowl halftime show; and many Oscar ceremonies (not, thankfully for him, 2017's Envelopegate).
Mischer spoke to Yahoo Entertainment about working with Jackson and having a front-row seat to one of the most exciting and innovative performances of all time.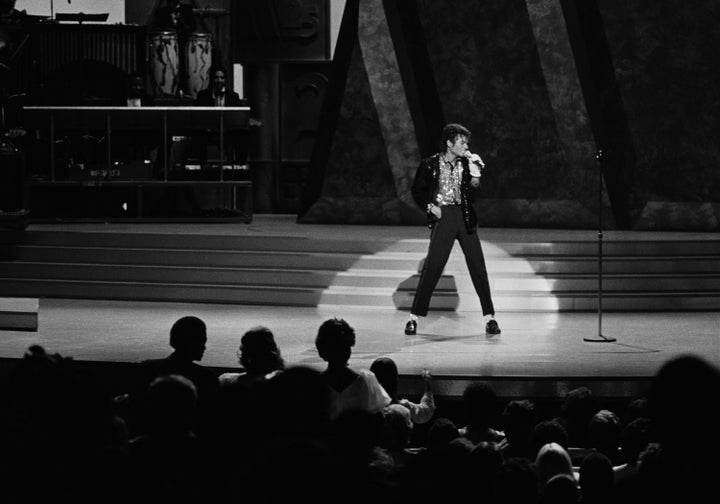 Since Motown 25 was intended to showcase the label's greatest hits, Mischer and executive producer Suzanne de Passe initially banned every artist (from Marvin Gaye to the Temptations to Diana Ross) from performing new material. Jackson pushed back, wanting to perform a solo song called "Billie Jean." Mischer recalls the tense moment: "Look, if we let Michael do a new song, who's going to take the phone call from Marvin Gaye on Monday saying, 'Why did you let Michael do a new song and I couldn't do a new song?'"
But that delicate game of politics was upended when Mischer witnessed Jackson's rehearsal for his "Billie Jean" performance. "I think Linda Ronstadt was there, Smokey Robinson was there, Diana Ross was there, but the place was empty basically," Mischer said. "So we watched 'Billie Jean' for the first time, the whole thing, the hat, the socks, the moonwalk — after that was over, we just knew this was incredibly special."
Mischer and de Passe ended up letting Jackson perform "Billie Jean," with Mischer volunteering to take the call from a presumably ticked-off Marvin Gaye on Monday.
For those not alive in 1983 or who may misremember the performance, Jackson's actual moonwalk was surprisingly brief: It lasted only two and a half seconds. There are a few yelps of approval from the fans in the audience, but that moment in itself didn't bring down the house. Like most myths, it has evolved exponentially over the years.
A couple of weeks later, Mischer began to edit the concert together. Jackson visited him to decide on what shots of his performance he wanted. "He had very clear creative ideas about what he wanted and how he wanted to see himself portrayed," said Mischer. "There were times we disagreed about a shot or something, but I always deferred to him … I trusted his judgment."
But while Jackson might have been an outsized presence onstage, he was the exact opposite in Mischer's editing bay. "He was always quiet … he was a very quiet, shy human being," Mischer said. "He would come into a room and just go into a corner. He would whisper to people. [But] when he got onstage, he was like a general."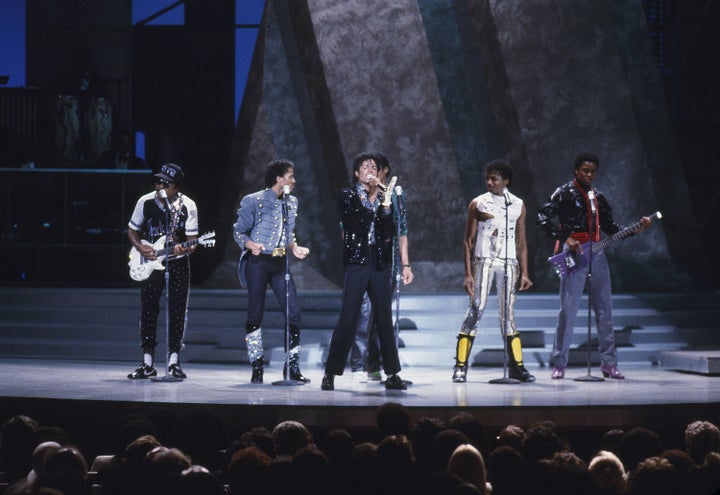 Ultimately, Jackson was happy with "Motown 25." Mischer says that after it aired, he got a signed photo saying "Thanks for the magic moment." And the rest of the country shared in that sentiment. Mischer says that days later, he was at the White House to film a Barbara Walters interview with Nancy Reagan. As he recalls, "Coming down the elevator [of the hotel], everybody's talking about Michael. In the taxicab going to the White House, everybody was talking about Michael. In the East Wing [of the White House] … everybody's talking about Motown 25 and Michael."He continued, "We do these kinds of things and we never know how people are going to react, but that morning in Washington … suddenly I said to myself, 'This show really had an incredible impact.'"
Read more from Yahoo Entertainment:
Popular in the Community