An interview with Real Estate agent Tim Bascom
New York City is loved, hated, and universally-known. It is a place where thousands of people come every year to seek their fortunes and for many years, I had the privilege of teaching New York City's young people how they too could achieve success through entrepreneurship.
But like any good business idea, or any opportunity at that, New York City is what you make of it and the people that stay there the longest are the ones who--like entrepreneurs--find their niche and prosper in it.
Meet Tim Bascom, a successful Real Estate broker who has been operating his business in New York City since his days as a bartender at the legendary Studio 54 nightclub.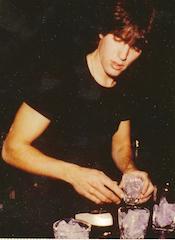 Tim during his bartending days
Tim's story says a lot about the importance of small business principles to being successful in real estate. It teaches us an important lesson in entrepreneurship: be opportunistic and hone in on your niche.
Here Tim shares with me his story and how he got to be a prosperous master of his niche.
Steve Mariotti: How did you get into the Real Estate business?
Tim Bascom: I was lucky, I was in the right place at the right time. My first deal in Real Estate was selling a loft to Paul Schrader, who is a director and screenwriter known for work on Taxi Driver, Raging Bull, Cat People and other great films. I knew this could be a lucrative business, so I jumped right in.
I was a bartender working at Studio 54, where all the celebrities and New York City socialites hung out. Andy Warhol was a nightly fixture along with Truman Capote, Bianca Jagger, Diana Ross, Liza Minnelli. What a wonderful time we all had enjoying the moments: dancing, mingling and carousing! They loved being there because most people did not bother them. Some of my best connections came from Studio 54. I was living on West 13th Street--and back then, we owned the night!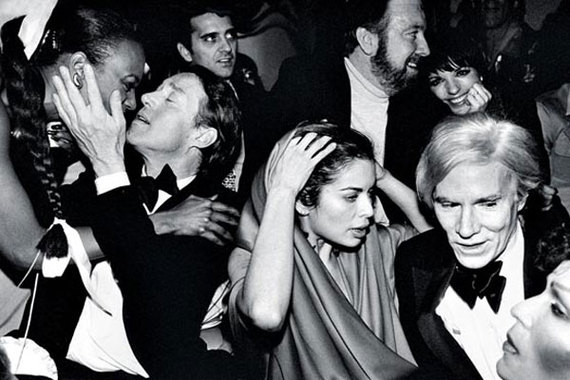 The crowd at Studio 54 (source)
I went on to work with Susan Penzner Real Estate and later we joined forces with Sinvin Real Estate in Soho. At that time, there was just a handful of brokers working downtown like we were. I was selling apartments and lofts to everybody and I was lucky to have worked with so many celebrities.
SM: What kind of celebrities did you do your early business with?
TB: I had the chance to work with musicians, artists, writers--inspiring people.
Everyone from Sting, Peter Gabriel, Miles Davis, Sheryl Crow to John Kennedy Jr., Sarah Jessica Parker, Keith Haring. For me, it was so exciting to work with great writers, that's where the stories flourish! NYC has a plethora of creative people in the entertainment and creative fields--not to mention all the interesting people that help this city run. Just strike up a conversation with a local, and you will be amazed at what you find out!
For me, it was so exciting to work with great writers, that's where the stories flourish. In this business it is all about the connections we make. Never underestimate the power of networking!
I eventually opened my own company Bascom Real Estate.

SM: What do you love about New York City real estate?
TB: Real Estate has been wonderful to me and I have made so many great friends. I was very close to the late great real estate writer for the daily news Jason Sheftell, he would call me to confirm a story or to find a new one. I never gave up an address though because I believe that people really do have a right to peaceful enjoyment in their lives.
SM: Where do you live?
TB: I have lived all over this city and have come full circle back to the West Village.
Now, I am living on West 9th Street. Last night I was at a local restaurant and overheard a couple of young men talking about the area. One said, "what an amazing neighborhood, what celebrities do you see here." And the other young man replied, "they are everywhere, I saw Matthew Broderick riding his bike, I saw Susan Sarandon shopping, John Leguizamo walking his dog."
I just laughed and thought about what turns my head--seeing John Water's walking to grocery store to buy his meat. But, of course I never bother him because everyone has the right to peaceful enjoyment.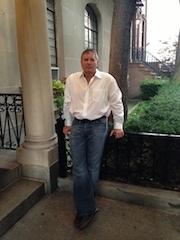 SM: What are some key tips you have for aspiring real estate business people?
TB: Stay positive because negativity is everywhere. You need to stay focused on the future because when you lose a deal--which you will--you will have to move on to the next one. Wallowing in sorrow does nothing.
Sometimes it's hard, you have to be like a horse with its blinders and just look forward, and above all stay in the moment.
SM: Tell us about some interesting business deals you are working on currently.
TB: I am currently in the process of selling Frank McCourt's place. He was the author of Angela's Ashes and he had a two bedroom beautiful pre war on West 12th Street. I also have a three bedroom pre war coming on the market owned by a famous playwright, but I can't tell you the exact address because he deserves--you guessed it--peaceful enjoyment!
REAL LIFE. REAL NEWS. REAL VOICES.
Help us tell more of the stories that matter from voices that too often remain unheard.