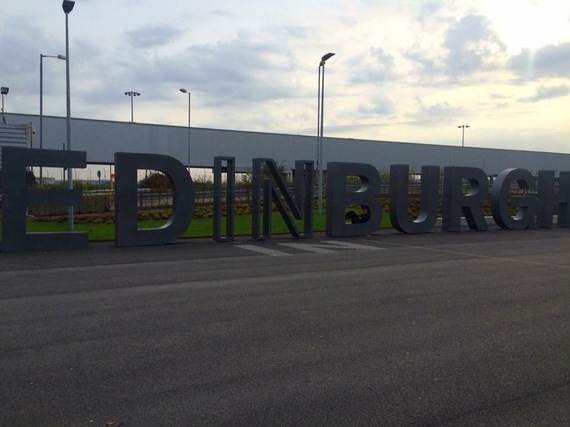 Planning to travel around or backpack throughout Europe? Edinburgh, Scotland should definitely be a stop along your route, and here is what you can expect to do while you are there. Have a limited amount of time or a quick stopover? Edinburgh is quite a small centralized city, and most of the attractions are just a quick walk from a central hotel/hostel. You can easily see the highlights of the city in two days, if you are really pressed for time.
Edinburgh Castle (Castlehill, Edinburgh EH1 2NG)
No visit to Edinburgh would be complete without a stop at the legendary Edinburgh Castle. Located right off the Royal Mile, and Castlehill Road, the castle is visible from almost any area of the city. While the entrance fee may be a bit steep at 16 Pounds, being able to tour the castle is definitely worth it. Make sure to check out the Great Hall (where you can take pictures with ancient weaponry), the Crown Jewels, the Stone of Destiny, St. Margaret's Chapel, Mons Meg, Half Moon Battery, and the Prisons of War exhibit.
Travel Tip: Stop by the Whisky Shop on the grounds for a free whiskey tasting.
Need more information from opening hours to exhibit closures? Click here or visit: http://www.edinburghcastle.gov.uk/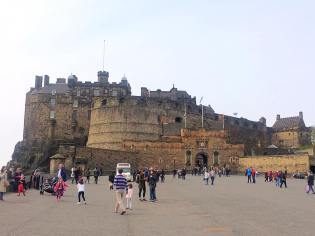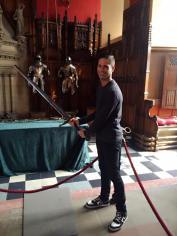 National Museum of Scotland (Chambers Street, Edinburgh, EH1 1JF)
With the entrance price being free, this is absolutely no reason to pass up such an incredible museum. Check out the brilliant interactive exhibits from Animal World to Earth in Space to Adventure Planet. Don't forget to snap a picture with the twelve meter long twelve meter long Tyrannosaurus Rex inside the museum.
Enjoy free WiFi throughout the museum and a complimentary cloakroom. A café is also located near the entrance of the museum.
Need more information from opening hours to exhibit closures? Click here or visit: http://www.nms.ac.uk/national-museum-of-scotland/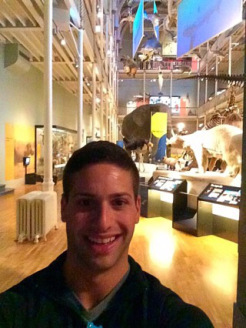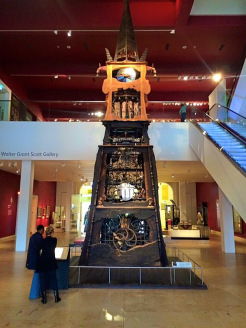 Camera Obscura (549 Castlehill, Edinburgh EH1 2ND)
Think that an interactive museum full of optical illusions would be for kids only? Well, think again! This museum features some of the most enjoyable, hands-on exhibits I have ever seen, making it fun to learn about optical illusions and understand them.
Admission to Camera Obscura is 14,50 pounds & 12,50 for students, with your ticket lasting all day meaning you can go in and out as you please.
Each admission includes an entrance to the Camera Obscura show on the top floor.
Be sure to check out the X-Ray Machine, the Vortex Tunnel, Hall of Mirrors, and the rooftop terrace which offers breathtaking views of Edinburgh.
More info? Click here or visit: http://www.camera-obscura.co.uk/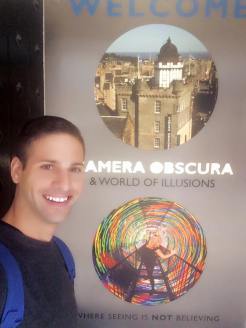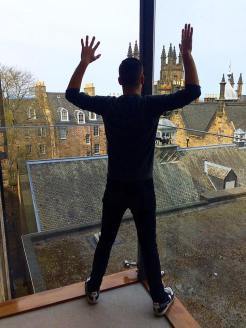 Definitely a must see in Edinburgh, stroll down the Royal Mile (the biggest thoroughfare in all of Edinburgh), stretching from the Edinburgh Castle to the Palace of Holyroodhouse. Shop, sight-see, eat, dine, drink, or just marvel the impressive architecture located along the Mile.
Check out the Grassmarket area where public executions were once held, which has turned into a modern pub area.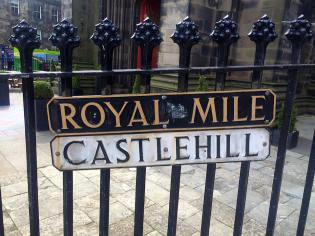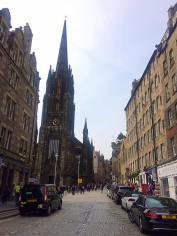 The Elephant House (21 George IV Bridge Edinburgh EH1 1EN)

A gourmet tea and coffee-house located in the heart of Edinburgh where famous writers such as J.K. Rowling sat and gained inspiration to write their novels. Visit for a quick cup of coffee to go, or sit down in the back room and enjoy views of the Edinburgh Castle.
More info? Click here or visit: http://www.elephanthouse.biz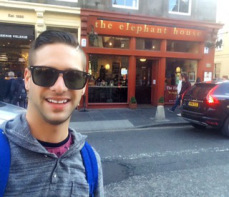 Holyrood Palace (Palace of Holyroodhouse, Canongate, The Royal Mile, EH8 8DX)

Entrance costs 12 pounds, or 11 pounds with Student ID; however get your ticket stamped before you exit the palace and it is good for re-entry for up to a year.
Located at the bottom of the mountain peak known as Arthur's Seat.
Still a functioning palace to this day, and is the residence the Queen stays at when she visits Edinburgh.
Make sure to tour the State Apartments, Mary Queen of Scots' Chambers, and the gardens.
For more information click here, or copy this link: https://www.royalcollection.org.uk/visit/palace-of-holyroodhouse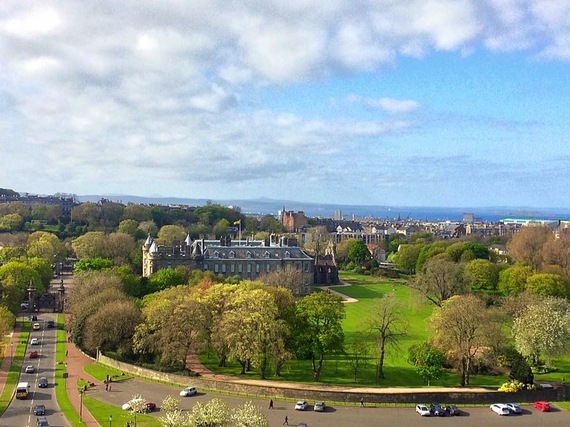 Arthur's Seat (Holyrood Park, Edinburgh)

The main peak of the largest group of hills in Edinburgh, located in the city center of Edinburgh. Hike up to the top of the hill to see unparalleled 360 degree views of the city.
Travel Tip: When climbing the mountain to the top, there are two paths you can choose: an easy/intermediate trail or an extremely hard trail I unfortunately made the mistake of choosing the harder trail which seemed to be more like mountain climbing then anything. I would recommend taking the easier trail up the mountain, and leisurely enjoying the sights as you hike.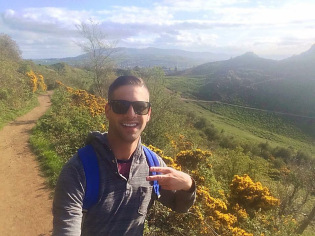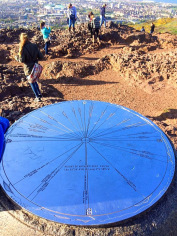 Hope this helps you to plan your travels better, and gives you a good idea of everything Edinburgh has to offer! I look forward to hearing your feedback about any events, activities, or sites that you have enjoyed in such a wonderful city. For my Edinburgh pictures follow me on Instagram @thenycwanderer. Until next time, XoXo.
https://thenycwanderer.com/2016/05/23/36-hours-in-edinburgh-scotland/