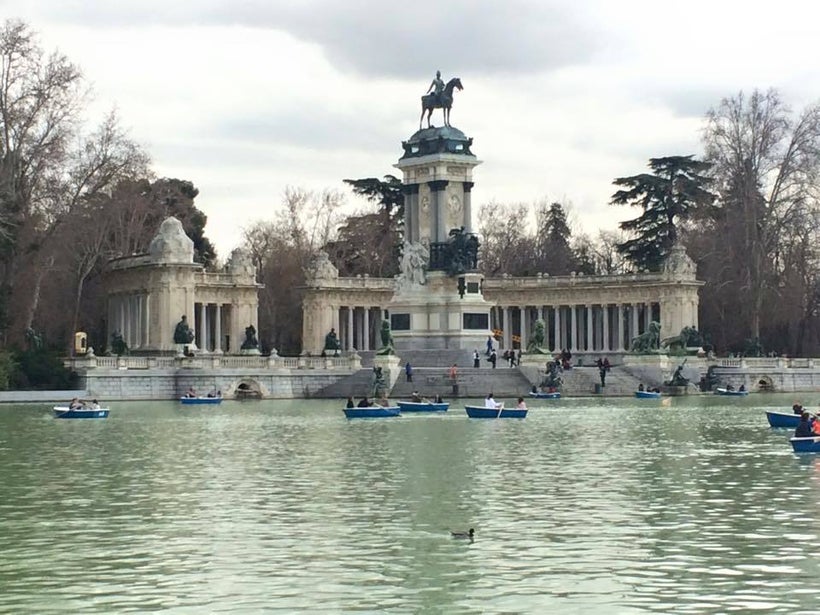 Oftentimes my friends tell me that they are planning a trip to Spain, and often ask me the same old question, "is Madrid or Barcelona better?" But it seems that when they come to me with this question that they have already made up their minds, and they are just looking for me to reaffirm their ideas, which most of the time doesn't happen. 
Most of my friends have this image about Barcelona that it is a crazy party city with beaches, nightlife, and tourist sites; while Madrid is sleepy when compared hand in hand with Barcelona. But my friends, that is as far from the truth as possible. Madrid is vibrant city with its share of amazing nightclubs, bars, tourist sites, and superb restaurants alike. Madrid is far from sleepy, and truly embodies the culture of Spain from late night tapas dinners, to bars that stay open to the early morning hours, in my opinion Madrid has just as much to offer as Barcelona if not more, with slightly less tourists to stand your way, giving you a real feel of the city. 

While the city is nowhere near as large and spread out as Barcelona, Madrid allows you to be able to walk from site to site, without having to rely on metro, although there is one available for those destinations that are truly too far for you to walk too. With the actual city center of Madrid being relatively small and close together, it is a great destination to consider as a stopover, perhaps on your way to somewhere else in Spain or Europe. 
One my ultimate favorite parks in all of Europe, Buen Retiro Park features an enormous quiet space for a perfect picnic day, a beautiful lake in the middle, and an iconic monument that overlooks the lake. For a small price, you can even rent boats and spend the afternoon boating around the lake. Head to the park to escape the bustling streets of Madrid, and to have a few moments to yourself on your probably fast-paced holiday. Tip: Make sure to check out the Crystal Palace. 
Perhaps one of the most famous sights of Madrid, Plaza Mayor is one of the largest plazas in the city center. Located only a few blocks away from Puerta del Sol, another nearby plaza, Plaza Mayor features a variety of restaurants especially some with outdoor tables to let you relax, eat, and people watch all at the same time.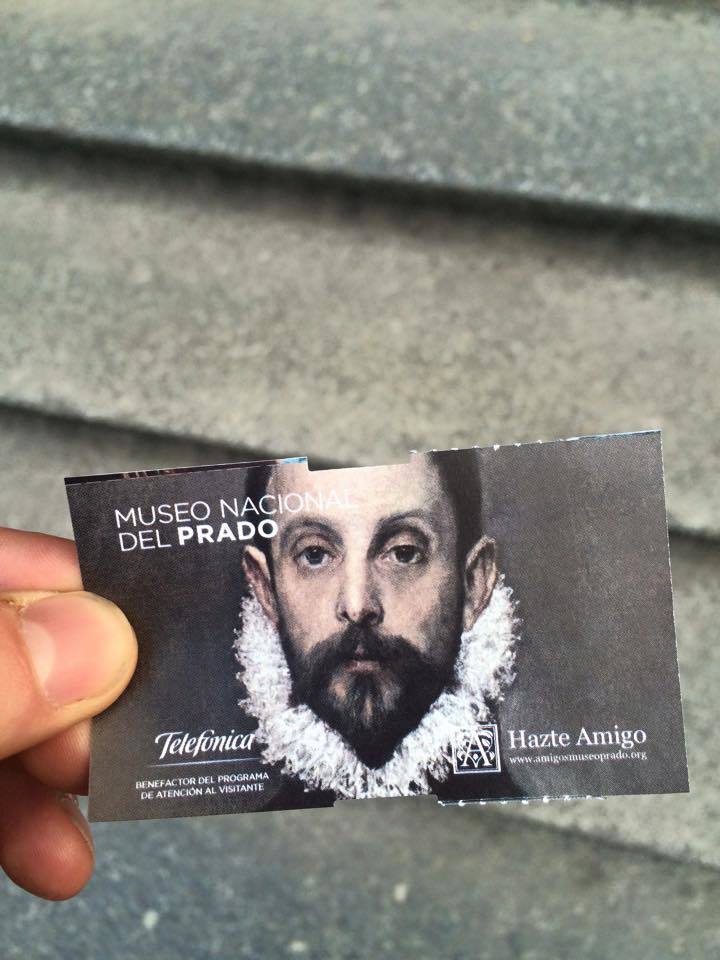 Located in the city center of Madrid, the Prado Art Museum features countless famous works of art. Visit the Prado Museum to see Bosch's Garden of Earthly Delights, Veláquez's Las Meninas, and multiple legendary artists including Goya, El Greco, Rembrandt, and Raphael. 
Travel Tip: check the Prado Museum website for free admission times, as they usually offer free entry to all in the evening between 6-8pm.  
Visit the Royal Palace for to be swept away by its remarkable interior. Roam the gardens and the park adjacent to the palace. Visit the Royal Armory with pieces that come from all over Europe. If you do not feel like going inside the Royal Palace or do not have enough time, just taking a walk by the Palace and admiring its beauty and the gardens from the outside is lovely idea as well.
Another famous outdoor plaza area, Puerta del Sol is perhaps best known for the Bear and Madrono Tree statue which is located within the plaza. Another famous sculpture is the Monument to King Charles III, which is located in front of the beautiful post office building. Around the holiday time, a beautiful Christmas tree is erected in the plaza.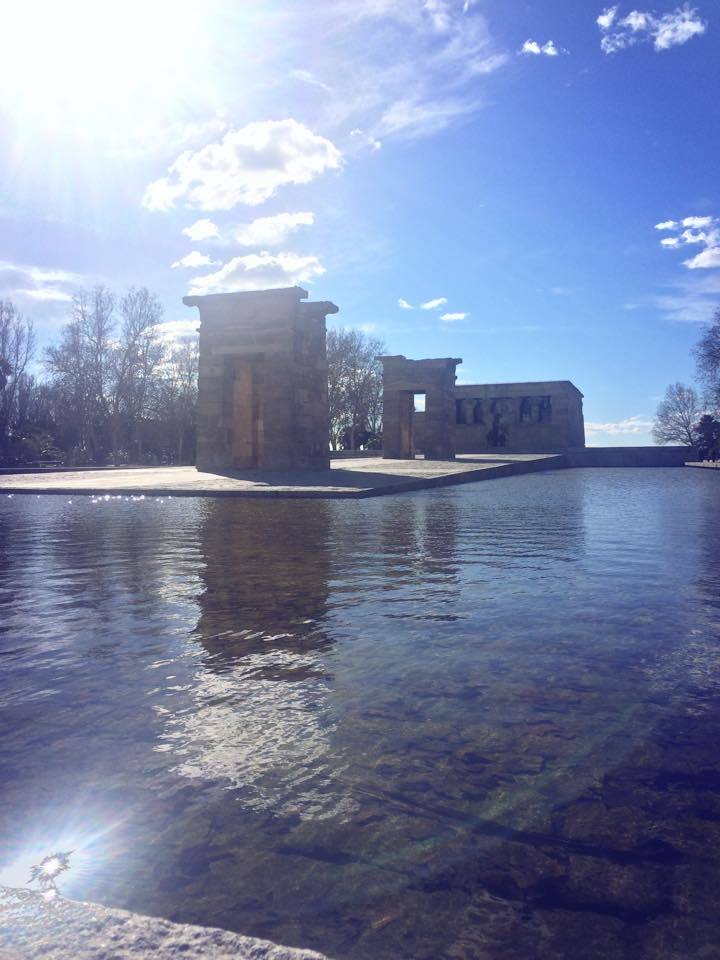 Located near the Royal Palace of Madrid, the Temple of Debod sits proudly at the top of a large hill, and overlooks on the city of Madrid. See breathtaking views of the city from the park adjacent to the temple, and stroll through the park to Royal Palace. The Temple of Debod is related to a few other temples located throughout the world, such as the Temple of Dendur which is located in the MET museum in New York City, and all of these temples were dismantled in Egypt and reassembled in various other cities around the world. The Temple of Debod is truly a site you should not miss, and since it is located outside, it is free to view. 
One of the most famous streets in all of Madrid, Gran Via is your one stop shop for dining, souvenir shopping, clothes shopping, and just good ol' strolling and admiring the architecture. The Gran Via has something to offer everyone, and no trip to Madrid would be complete without a walk down this legendary street. 
Travel Tip: Need a coffee or a quick snack? Stop at one of my favorite European Coffee Shops Pans & Co, where you can get one of the best coffees and a quick bite to eat. There are multiple locations around the city including one on Gran Via, and one in Puerta del Sol, and they have free, fast WiFi, which is always a bonus.
One of Madrid's most iconic buildings, the Plaza de Cibeles is a neo-classical style building completed with marble sculptures, and a fountain right outside in front of it. During the day it is gorgeous to view, but the views at night can not be beat either, especially when the building and the fountain are all lit up. This is a must see if you are in Madrid, and does not take much time, especially if you are coming from your stroll on the Gran Via or you are close-by at the Prado Museum. 
Nightclub Recommendation: Mondo
Know to have some of the best DJs from all around Europe, Mondo boasts a tourist-friendly vibe, and attracts quite a mixed crowd. I once saw Ellen Allien spin there, and it was truly unforgettable. The lights and sound system inside the club is superb. Much like the rest of Europe mixed drinks and spirits here are expensive, so you should probably have something to drink before you arrive, unless you plan on spending a lot of money on just a few drinks. Purchase tickets online ahead of time, to save money.
Travel Tip: Get to the club late, as just like the rest of the Spain the party starts late and ends late. I would recommend showing up around midnight or 1:00am.
Can't wait to see all your brilliant pictures on Instagram of your travels in Spain. Share your travels with me on Instagram @theNYCwanderer. Until next time, XoXo.
REAL LIFE. REAL NEWS. REAL VOICES.
Help us tell more of the stories that matter from voices that too often remain unheard.
This post was published on the now-closed HuffPost Contributor platform. Contributors control their own work and posted freely to our site. If you need to flag this entry as abusive,
send us an email
.