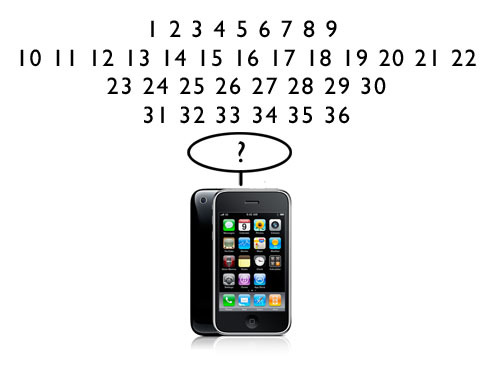 Why should you have a smart phone camera everywhere you go? Let me count the ways!
- make a compelling picture
- record an idea
- remember moments
- share moments
- share news
- make the news
- form consensus
- stay connected with friends and family
- show family members to new acquaintances
- share the remarkable stories of your life
- identify people, places, and things
- find out where you are
- tell people where you are
- visualize where you're going
- map and track how to get there
- record how you got there
- let others know where you've been, where you are, and where you're going
- ask for information when you don't speak the local language
- inform your doctor about a condition
- aid rescue efforts
- get rescued
- make a record of an accident
- identify a victim or criminal
- make notes of potential future purchases
- find the best prices on potential future purchases
- find user reviews on potential future purchases
- involve someone else in a decision
- promote your products and services in use on site
- make a note of something to follow up on
- enrich a post on a blog or social networking site
- share a great find
- give someone a gift
- extend sympathy
- tell someone you love them
- tell a joke
- have fun
Really? You can do all that with a camera? Yes! You can do all that and more. The functionality of these devices is so vast and so new that you may not know you can do the things you can do. Even after you find out what you can do, you may have to try them several times to reinforce these new ways of thinking and doing things. Once you do, you'll find a new world of possibilities will open up before you - with new possibilities arriving almost daily.
Did you know you can find out not only where you are but also useful and interesting information about the location by photographing a place and transmitting it to Google with Goggles?
Did you know you can get a competitive price quote and find similar items by photographing an item and sending it to Amazon?
Did you know some doctors make diagnoses and prescribe treatments, including medication, based on reviewing images taken and transmitted by their patients?
Did you know that you can help make the news by reporting your testimony and transmitting supporting images to AP Mobile, the largest news agency in the world, servicing half the world's population?
Did you know that images you post to Flickr may be used to create 3D models of the world (geography and monuments) possibly even for Google Maps and Google Earth?
And these are only a few of the amazing things you can do with smart phone technology.
Most of these reasons fall into a few broad categories.
1 Making records - notes, audio, stills, video
2 Exchanging information (getting it and sharing it)
3 Making contact with others (audio, video, text email, blog, social networks)
4 Creative exploration / discovery
5 Entertainment
Does the camera you carry with you have to be a dedicated camera with professional capabilities? To do a majority of the tasks above, the answer is ... no. You need a professional quality camera if you need high-resolution originals for tasks like making large-scale reproductions. For most other applications, larger cameras with more limited functionality and convenience may actually hinder doing these other things. Cell phone cameras can not only make and store, but also process and transmit images, and retrieve new information based on them.
It pays to rethink what you make photographs with, how and when you make them, and how you use and reuse them.
You'll quickly find yourself immersed in a world of new opportunities.
What else do you use a camera for?
What else could you use a camera for?
Let us know! Comment here.