I wasn't looking forward to the crowds at Disneyland and California Adventure. We went with our daughters on December 24th and 26th, expecting major crowds, and there certainly were. But with a bit of strategic planning, we were able to do everything we wanted to do, including all of the rides with the longest wait times. In fact, our longest wait time for a ride was no more than 20 minutes.
I was amazed at our efficiency with doing all the things we did on those two days, when capacity for the parks was nearly at 100%.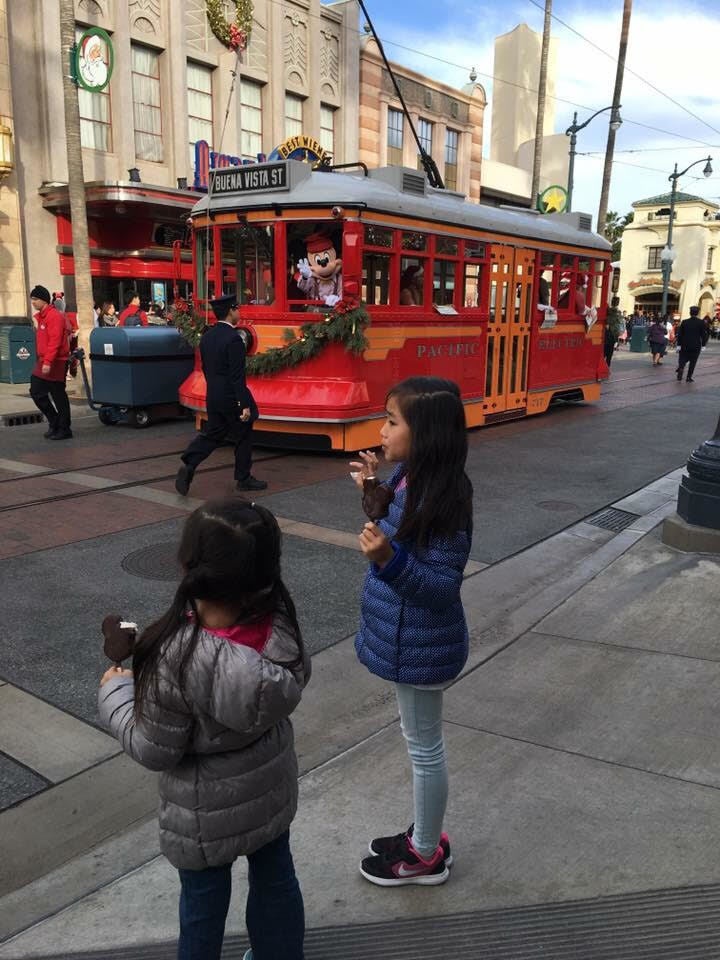 Here's how we did it (and how you can too):
Arrive early. Disneyland opens at 8:00 AM, but the front gates open earlier than that. We arrived at 7:30 AM, bought our tickets, went through the front gates, and took some photos at the front and on Main Street. You can walk all the way to the end of Main Street before 8:00 AM. It's roped off there and once 8:00 AM comes, they let down the ropes for the crowds to go in. Get a head start to the day and wait at the ropes.
Do the most popular rides as early in the morning as possible. Crowds are the thinnest in the mornings, so wait times for the most popular rides are shortest then. For Disneyland, we did Hyperspace Mountain as our first ride. There was no wait time. For California Adventure, we did Soaring Over the World, instead of Radiator Springs, because it already had a 30-minute wait because of Magic Morning hours. Start with the most popular rides, then do the next popular rides in the vicinity.
Use FASTPASS. Everyone can use FASTPASS and it's free. Just go to a station, insert your entrance tickets, and get a one-hour window to come back to the ride with little or no wait. We did this twice for Radiator Springs (once in the morning and once in the evening), once for Indiana Jones, and once for Roger Rabbit's Cartoon Spin. The waits for these rides were well over two hours! With FASTPASS, we got on the rides within 15 minutes.
Take advantage of Disneyland's app. The app lists wait times and other pertinent information. You can plan your itinerary in real-time according to wait times. Because Pirates of the Caribbean and the Haunted Mansion had no wait times in the early morning and the evening, we did those twice with absolutely no wait time!
Consider parade times as prime times to get on rides. We caught glimpses of the holiday parade and the light parade at night at Disneyland, as we opted to go on all the empty rides instead. Fantasyland is basically empty when the light parade is on at night. We did about six rides in the time the parade started and ended. Riding Alice in Wonderland at night was great because we could also see the light parade from the ride area.
Go to the shows in the afternoon. The rides take a lot of energy to do in the mornings. So slow down a bit and catch all the great shows that Disneyland and California Adventure have to offer. For the more popular ones like Frozen at California Adventure, make sure to get in line at least a half hour before show time starts to get a seat.
Don't expect to do it all. You've got to be strategic with how you plan your time at these parks. We got on every ride we wanted to go on, except for Peter Pan at Disneyland and Toy Story at California Adventure. The waits for these rides were about an hour or so. We skipped those rides to do other things that required less waiting.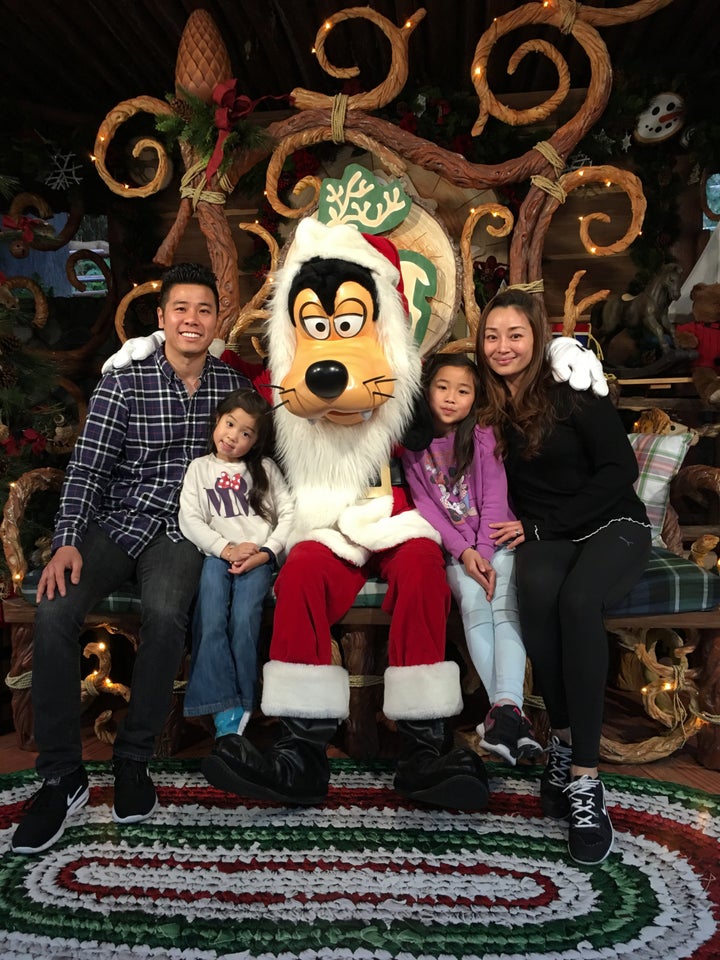 Reducing your wait times at Disneyland and California Adventure makes the experience with your kids so much more enjoyable. There's less stress, boredom, and complaining. Everyone goes home happy — and exhausted.
And that's how it should be for a family vacation at Disneyland.
Cliff Hsia is a writer who has traveled with his wife and two young daughters to over 20 countries on 4 continents. His daughters have done short-term study abroad experiences at local schools in Guatemala, Taiwan, China, Thailand, and Spain. His writing has been featured on MSN, TODAY, The Huffington Post, The Good Men Project, and other publications. He writes about travel, parenting, and lifestyle design.
Popular in the Community