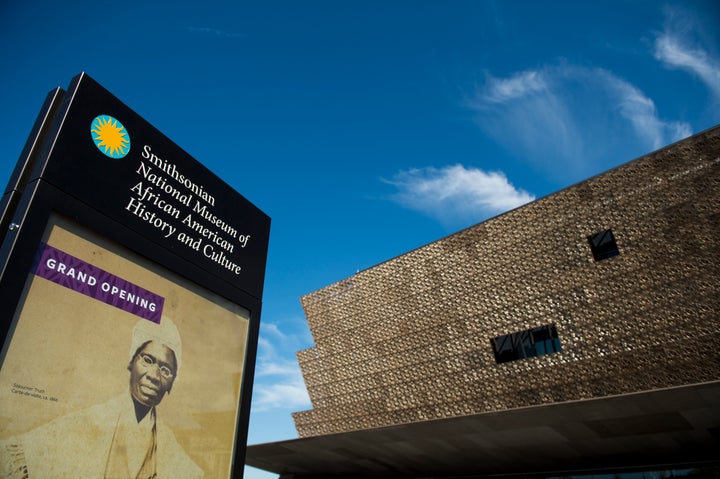 The only national museum in the United States solely dedicated to the history, culture and impact of the black community will finally open to the public on Saturday, Sept. 24. 
After a hundred years of push back, Smithsonian's National Museum of African American History and Culture (NMAAHC) has finally come into fruition, located on the National Mall. The museum will encapsulate the struggle, triumph and story of black Americans dating back to the horrific details of the slave trade.
Lonnie Bunch, the director of NMAAHC, called the black experience the "quintessential American experience" and added that his team's goal with the creation of the museum was to "help all realize how profoundly affected we are as Americans by the African-American community" at the media preview day on Sept. 12.
"We felt it was crucial to craft a museum that would help America remember and confront. Confront it's tortured racial past," Bunch said to journalists. "But we also thought, while America should ponder the pain of slavery and segregation, it would also have to find the joy, the hope, the resilience, the spirituality that was embedded in this community. So in essence, the goal was to find that tension between moments of tears and moments of great joy."
Bunch said the NMAAHC attempts to "fulfill the dreams of so many generations who believe that America would be made better if it understood, if it grappled with, if it immersed itself in the African America experience." The museum, without a doubt, is intentionally and unapologetically black, which can be seen in it's stunning Yoruban Caryatid-inspired architecture, the 37,000 precious artifacts (which includes Harriet Tubman's hymnal and shawl), and it's elaborately soulful cafeteria menu that pays homage to regional African-American cuisine.
When President Barack Obama cuts the ribbon on opening weekend, he'll help usher in a new era for the National Mall, which will aim to help reconcile the past, present and future of black America in this nation. And it's about damn time.
Still, many people across the country will have to wait to experience the NMAAHC in person, especially since tickets to the free museum are currently limited.
But don't fret, we've brought you a glimpse from a few of the museum's 12 exhibits in the form of 360 degree photos that will make you feel as though you're at the NMAAHC. If possible, we definitely implore everyone to make a trip to see it for themselves, but in the meantime these pictures should hold you over until you can get your hands on some tickets. 
From the Slavery and Freedom exhibit (which includes Nat Turner's bible, a slave cabin from Edisto Island, shackles from an enslaved child and more):
From A Changing America: 1968 and Beyond exhibit (which underscores the social, economic, political and cultural impact black movements and figures have had in recent decades):
From the Making a Way Out of No Way exhibit (which tells the story of how resilient black people in this country have been, even in the face of oppression):
From the Sports exhibit (which highlights the all-around contributions of athletes like Muhammad Ali, Gabby Douglas, Serena Williams, Carl Lewis and more):
From the Cultural Expressions exhibit (which holds pieces of African-American and African diaspora culture):
BEFORE YOU GO
PHOTO GALLERY
National Museum of African American History and Culture