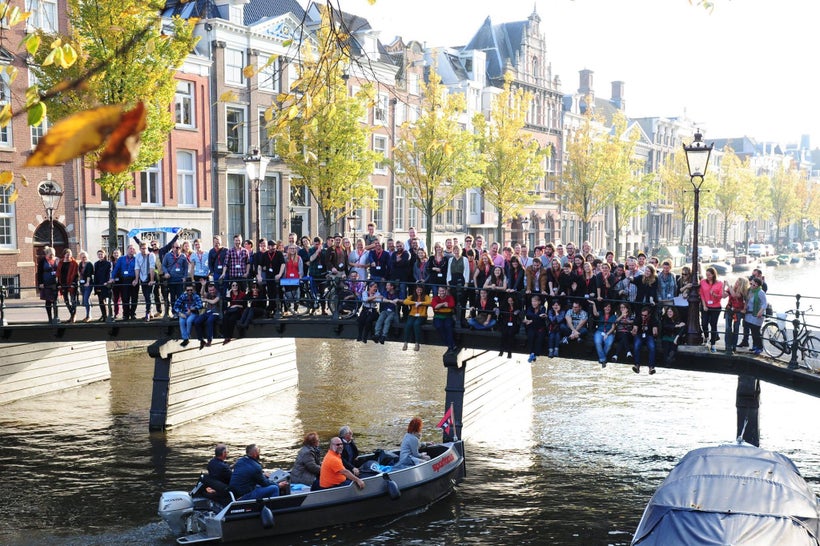 Contributed by Nick Papa, city blogger for Spotted by Locals.
Search online for 'where to travel in 2017' and you'll get more than 580 million results. From the news media to travel publishers, there's no shortage of experts traveling halfway around the world and back to bring you curated lists of the best destinations to visit.
That's how I used to travel. I'd read a feature in a glossy magazine on Catalonian food and fly to Barcelona to recreate experiences that didn't exist. They were staged scenes—carefully constructed by travel journalists and professional photographers.
After I started writing about my favorite spots in New York for Spotted by Locals, some more off-the-beaten-path than others, but all authentic in their own right, I realized I didn't travel like a local. I'd gone to London every year but almost always stayed in Zone 1. And after all the times I'd visited Rome I knew almost nothing beyond the major landmarks and museums.
It was easy for me to start traveling like a local because I joined a worldwide community of spotters—city bloggers who contribute to each Spotted by Locals city guide. London spotter Matt introduced me to East London, the center of capitol cool, over beers at Mother Kelly's. I crossed the beautiful Tiber in Rome to hang out with spotters Ivan and Matteo on the steps of Piazza Trilussa in Trastevere. And I traded the tourist-filled restaurants around Dam Square for brunch with the locals at Staring at Jacob, a tradition on all of my trips to Amsterdam since I became friends with the editor of Spotted by Locals, Laura.
I've been lucky to be a part of this community. It's given me the opportunity to meet fantastic people, make life-lasting memories and become a local in some of my favorite cities. But you don't necessarily need to know a spotter to have these experiences. Anybody can use Spotted by Locals to go directly to the source of insider knowledge: the locals who actually live there—approximately 375 of us across 67 of the most exciting cities on the planet.
When Rome spotter Daniela visited New York, I took her to my favorite spots in Brooklyn. From low-key TROOST in Greenpoint, one of my favorite bars in New York, to far-flung L&B Spumoni Gardens in Bensonhurst, home to life-changing Sicilian pizza, my recommendations are published on Spotted by Locals for all travelers to use.
While I can't personally guide every traveler around my city, although that would be an interesting career change, the point is that I don't have to. Anytime, anywhere, travelers can access the unique perspectives of our city-loving locals, each suggesting a different way to experience their city like a local.
In 2017, whether you're traveling to a new city or visiting one you've seen already, download our iPhone or Android app and discover what makes it so unique, from the culture of the locals who live there down to their favorite spots to hang out. Before you know it, you'll find that you're no longer a tourist at all, but one of us: a local through and through.
Calling all HuffPost superfans!
Sign up for membership to become a founding member and help shape HuffPost's next chapter
This post was published on the now-closed HuffPost Contributor platform. Contributors control their own work and posted freely to our site. If you need to flag this entry as abusive,
send us an email
.